Orchestral Rock: 25 Classic Tracks To Hear Now
Artists have long embraced their inner symphonic self as you can hear on these 25 classic orchestral rock tracks, featuring Yes to Radiohead.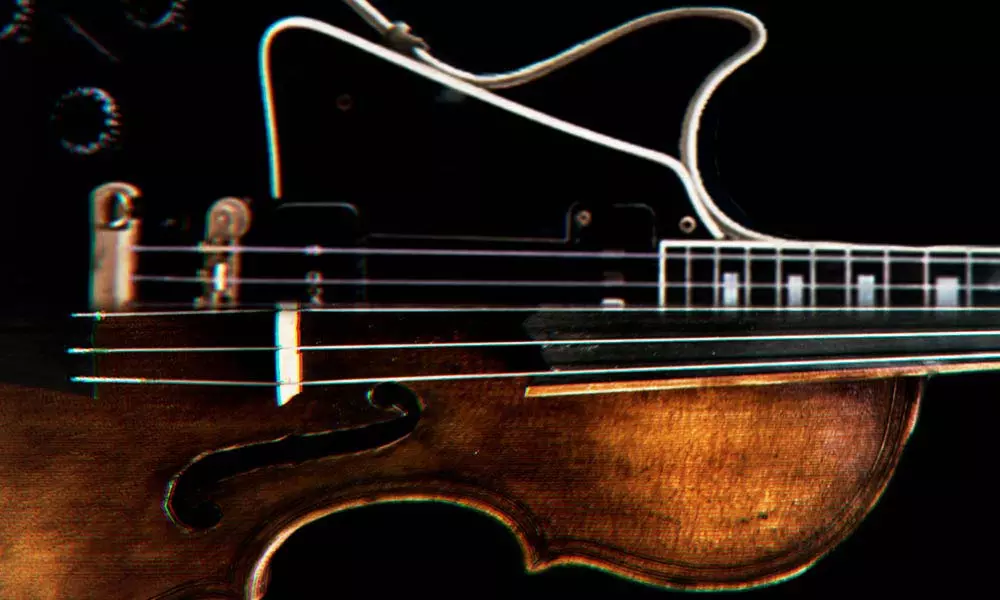 On 10 February 1967 in Studio One at Abbey Road, a large orchestra was assembled for a seminal recording session in the history of rock music's association with strings and things. There were originally to be 90 musicians, but in the event there were just 40 musicians there to record the amazing orchestral section, including the final note that helped to make The Beatles' 'A Day In The Life' into an utterly unique record. Since The Beatles embraced their inner symphonic selves, many bands, as well as solo artists, have worked with orchestras of differing sizes that have always added something special (and sometimes unique) to the music to create orchestral rock compositions.
The Beatles: 'A Day In The Life
The Beatles - A Day In The Life
We often think of symphony orchestras as being somehow associated with Prog Rock, that very British of musical styles, with its intricate flourishes and grandiose concepts, and yet there are many examples of American artists embracing the style.
In the same year as The Beatles were at Abbey Road, producer and arranger Jack Nitzsche, who had earlier worked with The Rolling Stones, assembled a string section and oboe player to create the beautiful orchestral underpinning for Buffalo Springfield's, 'Expecting To Fly'.
Buffalo Springfield: 'Expecting To Fly'
Around the same time, in Britain, during October 1967 The Moody Blues were putting the finishing touches to their album that featured Peter Knight conducting The London Festival Orchestra; at the heart of Days Of Future Passed is the beautiful, 'Nights in White Satin'. It's an album that perhaps does not always get the credit that it deserves for being groundbreaking and innovative.
The Moody Blues: 'Nights in White Satin'.
Another band that is right at the forefront, thanks in no small part to the brilliance of Jon Lord, are Deep Purple, whose Concerto For Orchestra is another defining moment in collaborations between groups and orchestras. The same, in a different way, could be said of Procul Harum, whose 'A Whiter Shade of Pale' was influenced by the classics, but did not feature an orchestra whereas 'Conquistador' did and is equally wonderful.
Procul Harum: 'A Whiter Shade of Pale'
Others that followed in the Moodies' orchestral steps are Barclay James Harvest and the monumental, 'Mockingbird', Gentle Giant, and Caravan – all quintessentially British in their sound and their use of orchestras. The same could be said of Pink Floyd's Atom Heart Mother from 1970; it's one of those albums that changed the way many people listened to rock just as Led Zeppelin's 'Kashmir' from 1975's Physical Graffiti did, but in a slightly different way.
Led Zeppelin: 'Kashmir'
Also in 1970, as Floyd were exploring a very different musical direction, across the Atlantic, stadium-filling rockers, Grand Funk Railroad embraced their inner orchestra on '(Closer To Home) I'm Your Captain' – if you've not heard it you'll probably be surprised.
Grand Funk Railroad: '(Closer To Home) I'm Your Captain'
Closer To Home (I'm Your Captain)
We've included some lesser known gems among our list of 25. There's the beautiful closing sequence from King Crimson alumni, MacDonald & Giles's 'Birman Suite'. There's Ambrosia exploring their inner Aaron Copland (or is it Ferde Grofé) on 'Cowboy Star' and fellow Americans, Mercury Rev and 'The Dark Is Rising'. It may be new to you, but it is a sublime mix of rock and strings, arranged by Tony Visconti who did similarly for The Alarm on 'A New South Wales'.
Mercury Rev: 'The Dark Is Rising'
Another Prog-practioner that have used an orchestra to great effect are Yes, on their Richie Haven's cover of 'No Opportunity Necessary, No Experience Needed' that quotes the theme to the film, The Big Country written by Jerome Moross. Later Yes didn't need an orchestra as Rick Wakeman joined and with a battery of keyboards he did the same job. However, for his solo album, Journey To The Centre of The Earth, Rick used the London Symphony Orchestra.
Yes:'No Opportunity Necessary, No Experience Needed'
YES - No Opportunity Necessary, No Experience Needed
In a similar vein are Renaissance whose, Song of Scherazade is a much underrated masterpiece. Not at all underrated are ELP whose Pictures at an Exhibition, a reworking of Russian composer Mussorgsky's composition, is pure orchestral bombast' we've picked a live version recorded in 1977 at Olympic Stadium, Montreal, Canada.
And let's not forget the love that rock and metal bands have for an orchestra, and there are no better examples than Aerosmith and Metallica. The latter's 1999 recording with the San Francisco Symphony is a tour de force, as you'll hear on 'Master of Puppets'.
Metallica: 'Master of Puppets'
Radiohead are the logical progression from 70s art rock and their work with an orchestra on Kid A album from 2000 is proof.
Two solo singers that have used orchestras to very differing effect are Elton John and Dan Fogelberg. The former's, 'Burn Down The Mission is one of the singer's finest moments, as is Fogelberg's 'Nether Lands'.
And finally among our 25 classic orchestral rock tracks tracks there is The Damned and their cover of Barry Ryan's 'Eloise'. We defy you not to love it!
Follow the Rock + Orchestras playlist for more classic orchestral rock tracks.
Format:
UK English