Best Beastie Boys Videos: 15 Sure Shots In Hip-Hop History
From early anarchic antics to Spike Jonze-assisted marvels, the best Beastie Boys videos are some of the most explosive in music.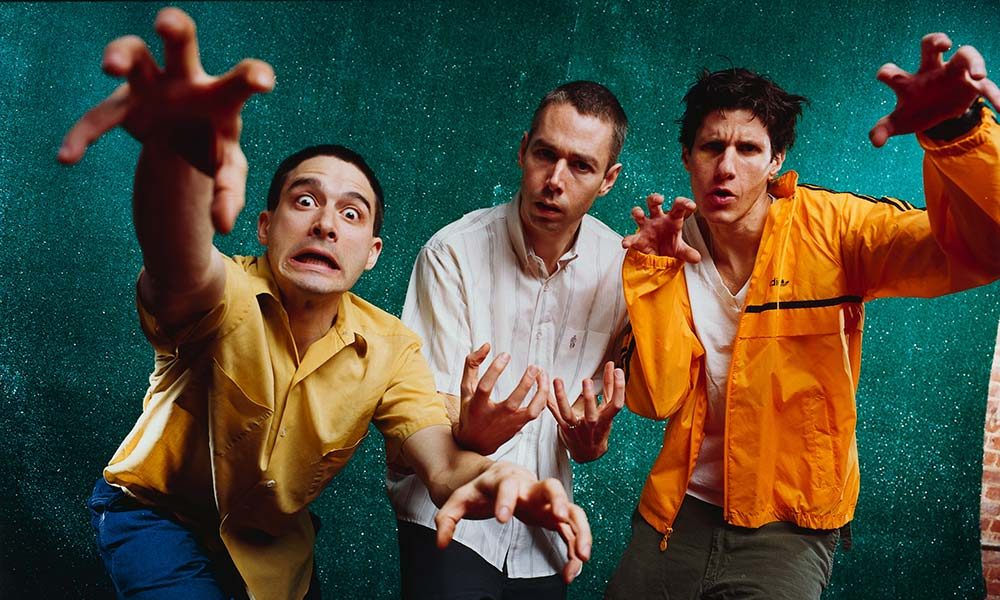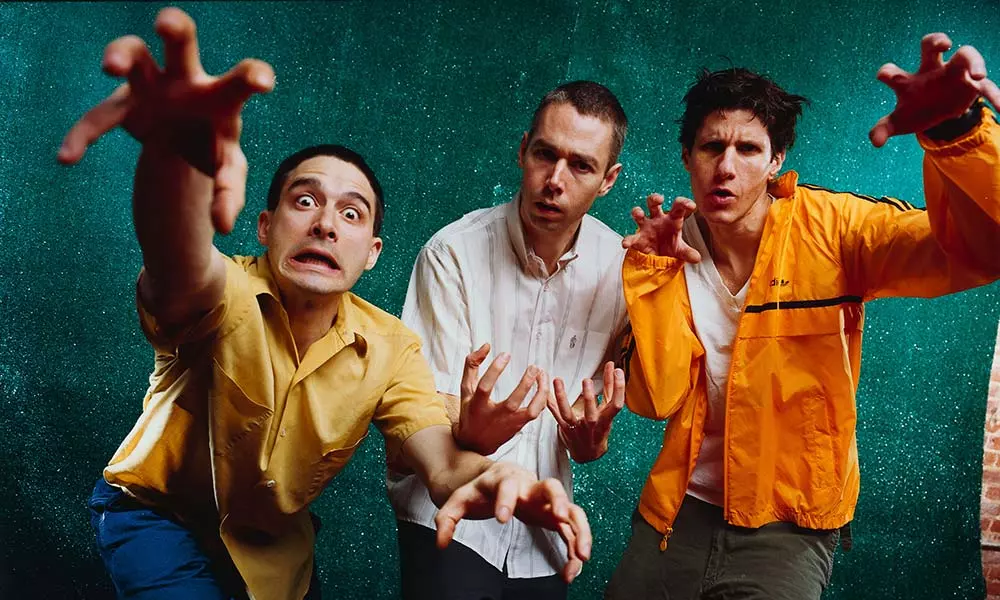 Beastie Boys earned a place in our hearts as hip-hop's clown princes, serious as hell about their music, but never ever about themselves. Their sense of humor shone brightest in their videos, in which they came off like a cross between The Marx Brothers and Run-DMC, happy to make themselves look silly if it got their beats and rhymes across. But it wasn't all goofball theatre. Sometimes their social conscience came through, and sometimes their desire to dazzle your eyes as well as your ears sent them down an artier path.
Think we've missed one of your favorite Beastie Boys videos? Let us know in the comments section, below.
15: Holy Snappers (1982)
In the early 80s, the Beasties were a very different band from what we've come to know. Ad-Rock was not yet on board, Kate Schellenbach (later of Luscious Jackson) was on drums, and the music was fast-and-furious hardcore punk. "Holy Snappers" was released on their 1982 EP, Polly Wog Stew, and later reissued as part of the 1994 compilation Some Old Bullshit. The video for the minute-long song is an appropriately hectic home movie full of candid clips of the baby Beasties and their loved ones in old New York.
Beastie Boys - Holy Snappers
14: Sure Shot (1994)
Spike Jonze, famed for his quirky filmmaking, was the director of this video for the Ill Communication album. The style is, however, surprisingly straightforward, even though Beasties get to do some drastic costume changes, including decking themselves out in tuxedos. DJ Hurricane, who contributed to the track, is their sidekick for this one, and the ever-honorable Beasties made sure there were visuals to accompany their shout-outs to musical heroes like Lee Dorsey and Lee "Scratch" Perry.
13: She's On It (1985)
Beastie Boys had yet to unleash their debut album, Licensed To Ill, when they made the cartoony clip for this tune from the Krush Groove soundtrack. It's an endearingly goofy collision between early 60s beach party movies, 80s teen sex comedies, and Jerry Lewis-worthy slapstick. Look out for Rick Rubin, who, in a triumph of typecasting, pops up as the mayhem-bound trio's cool-headed overseer.
Beastie Boys - She's On It (Official Music Video)
12: Hey Ladies (1989)
On this feast of funk from the Paul's Boutique album, the target of Beasties' broad satire is 70s-style disco culture. The platform heels and vision-endangering polyester clothes come out, along with some John Travolta-esque dancefloor moves, for a funhouse mirror version of a Saturday Night Fever scene.
Beastie Boys - Hey Ladies
11: (You Gotta) Fight For Your Right (To Party!) (1986)
This song from the Beasties' debut album blew things wide open for them and remains their biggest hit. They were barely out of their teens at the time, and they're in their gleefully adolescent glory in the video, crashing a party where they set fires, smash TVs and guitars, and bring the whole thing to a climax with a big pie-throwing fight. Keep an eye out for cameos from Flea and LL Cool J in one of the best Beastie Boys music videos of all time.
Beastie Boys - (You Gotta) Fight For Your Right (To Party) (Official Music Video)
10: No Sleep Till Brooklyn (1987)
In an era where hip-hop and rock were still pretty segregated, Beastie Boys poked fun at the rock/rap divide, posing as an 80s hair metal band in order to get onstage at a rock club. Chaos ensues, including Adam Yauch machine-gunning a stack of Marshall amps, but the Beasties still manage to win the rocker audience over in the end.
Beastie Boys - No Sleep Till Brooklyn (Official Music Video)
9: Root Down (1995)
The New York City subway system is a co-star in the video for this Ill Communication track, which digs deeper into the feel and flavor of the Beasties than almost any other, interspersing footage of the trio onstage with images of iconic hip-hop elements like turntablism, graffiti, and breakdancing.
8: The Rat Cage (2007)
Beastie Boys upended expectations when they released the all-instrumental album The Mix-Up in 2007, and the video for "The Rat Cage" followed suit. It comes off like a lost Jim Jarmusch film, as covert operations are conducted by shady characters and mysterious packages are shuttled back and forth, amid a black-and-white film noir vibe.
Beastie Boys - The Rat Cage (Official Music Video)
7: So What'cha Want (1992)
Lightning, explosions, tornadoes, and tidal waves provide the visual punctuation to the Yauch-directed video for this Check Your Head tune. But the most explosive natural elements of all come from Beastie Boys themselves, in a clip as primal, edgy, and in-your-face as the song itself.
Beastie Boys - So What'Cha Want
6: Body Movin' (1998)
Another classic genre parody, with 60s spy movies coming in for a comedic bruising this time around (specifically Mario Bava's Danger: Diabolik). Appropriately high-action, the "Body Movin'" video boasts a sword duel, a helicopter-and-car chase, a jetpack-assisted air battle, a cat burglar, explosions, and even a decapitation, for good measure.
Beastie Boys - Body Movin'
5: Shadrach [Abstract Impressionist Version] (1989)
This Paul's Boutique track was directed by Nathaniel Hörnblowér, aka Adam Yauch, whose middle name was Nathaniel. Drastically different from what had gone before, the video for "Shadrach" is a full-blown piece of modern art: an impressionistic evocation of the Beasties in performance, with each frame hand-painted for a kind of Leroy Neiman-on-LSD feel.
Beastie Boys - Shadrach (Abstract Impressionist Version)
4: Something's Got To Give (1992)
This is the video where the Beasties got serious. The song itself is more low-key than the majority of their earlier material, and its smoldering psychedelic funk combines with a visual anti-violence statement encompassing military bombing missions, airfields full of fighter planes, and nuclear explosions, plus a grinning Adam Yauch taking a sledgehammer to a handgun.
Beastie Boys - Something's Got To Give (Official Music Video)
3: Three MC's and One DJ (1999)
You might not expect Beastie Boys to turn out a masterpiece of understatement, but that's what this video amounts to – a least for its first half. For the first two minutes there's no music at all, as the trio stands poised and motionless in the same basement studio where they reportedly recorded much of Hello Nasty, awaiting the arrival of Mix Master Mike, whose halting progress we also view. When they're finally united with their DJ, of course, things quickly amp up.
Beastie Boys - Three MC's And One DJ
2: Sabotage (1994)
When it comes to Beastie Boys' music videos, this is probably the best-loved of the bunch. Spike Jonze directed this one, but instead of laying back in the cut like he did for "Sure Shot," he helped take things to another level. The Beasties got to play out what were likely their childhood fantasies by taking the lead roles in a fictional 70s cop show, complete with over-the-top action sequences and period-perfect facial hair. Inexplicably, the clip lost all five MTV Video Awards for which it was nominated.
1: Intergalactic (1998)
They may have gotten shut out of the MTV Video Awards for "Sabotage," but Beastie Boys nevertheless nabbed a well-deserved statuette with their video for this hit from Hello Nasty. A full-on sci-fi send-up poking fun at classic Japanese monster flicks, the "Intergalactic" video features everything from a giant dancing robot to an alien squid creature and a spaceship crewed by hapless scientists.
Beastie Boys - Intergalactic