Best Homecoming Songs: 15 Tracks To Get The Party Started
From parking-lot tailgates to school dances and pep rallies, here are the best homecoming songs to welcome back homecoming season.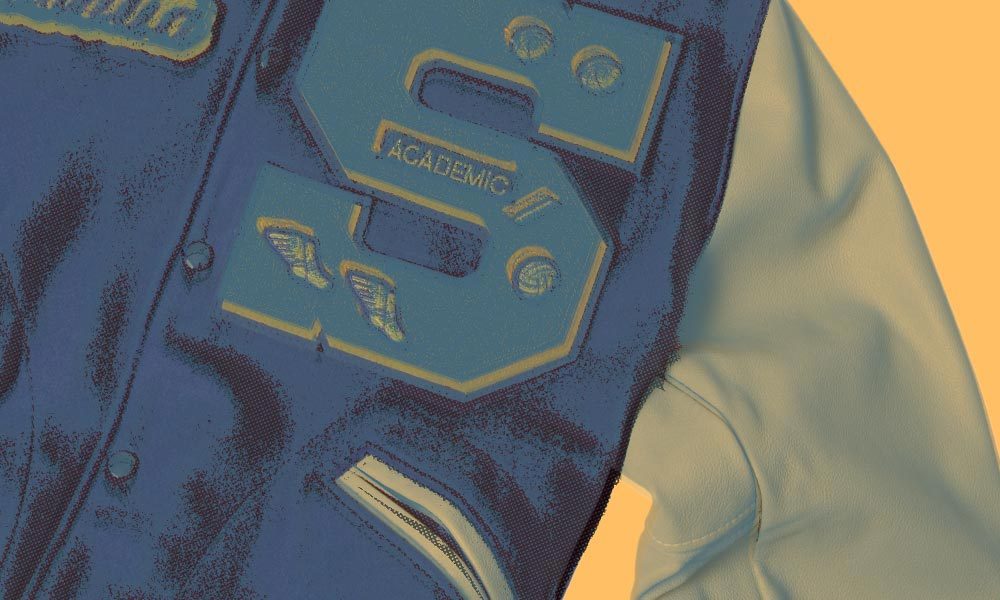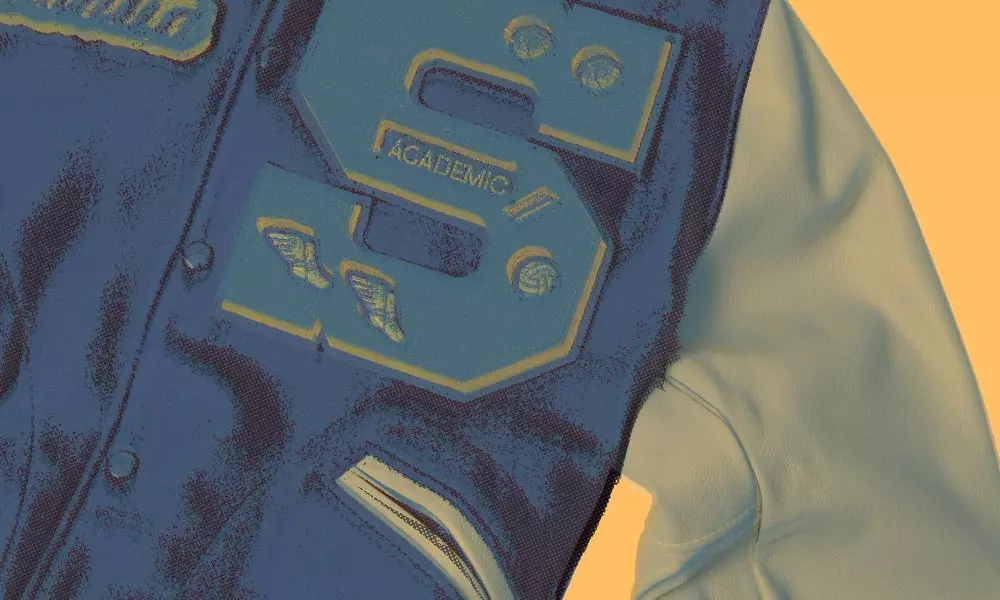 Homecoming is a time-honored tradition that welcomes the return of students and alumni alike to colleges and high schools across the country, celebrating the start of a new season. Dating back to the early 1900s, homecoming usually centers around the start of the school year, along with the first football game of the season. There's tailgating, pep rallies, parades, and most importantly, the homecoming dance. Here are 15 homecoming songs to help get your party started.
Think we've missed some classics? Let us know in the comments section, below.
15: KWS: Please Don't Go
A throwback 90s jam that dominates any homecoming event. The UK dance outfit KWS turned KC & The Sunshine Band's 70s symphonic ballad into a club classic and somehow got it into the hands of every school-dance circuit DJ across the pond.
14: Dexys Midnight Runners: Come On Eileen
For anyone who came of age during the 80s, your homecoming soundtrack probably sounded a lot like a John Hughes' movie, with plenty of OMD, a-ha, and Madonna. There's one song that's quintessentially 80s but sounded like nothing else on the chart: "Come On Eileen." Without a synth in sight, nothing revs up a dancefloor or tailgate then a couple of banjos, accordions, and fiddles.
13: Cupid: Cupid Shuffle
You have to love songs that give exact choreography instructions, especially for those of us not blessed with natural dance skills. Each generation gets its own dance-craze hits, from the "Electric Slide" to the "Percolator"; the mid-00s had the "Cupid Shuffle," an infectiously catchy dance-pop hit that's beloved by all ages.
12: The Black Eyed Peas: Gotta Feeling
There was a period when The Black Eyed Peas' electro-rap anthem "Gotta Feeling," from their 2009 album, The END, dominated pop culture: from commercials to sports stadiums, weddings to homecomings, their irrepressible hit was a sure-fire way to fire people up. Over a decade after its release, we gotta feeling this song still gets the job done.
The Black Eyed Peas - I Gotta Feeling (Official Music Video)
11: Styx: Come Sail Away
Prog rock may not seem like standard school dance and pep rally fare, but Styx's bombastic 1977 hit "Come Sail Away" was a favorite among the adolescent set. It's one of those songs that starts out almost like a slow dance, then starts to pick up speed; by the 2.20 mark, all hell breaks loose and the auditorium is going wild. It also features prominently during a school dance scene in the beloved coming-of-age-TV series Freaks And Geeks.
10: Normani: Motivation
The former Fifth Harmony singer is no newbie, but her hit "Motivation" is a recent addition to our list of the best homecoming songs. Part early 00s hip-hop, part drumline, and all charm, Normani could easily lead any cheer squad – and she has the moves to match.
Normani - Motivation (Official Video)
9: Taylor Swift: Love Story
Homecoming is celebrated all over the US, but it's in suburban America where the tradition truly thrives. If anybody knows how to capture the specific feeling of small-town living, it's early-era Taylor Swift, whose country-pop ballad 'Love Story', from her 2008 album, Fearless album, evokes the sensation of being young, when every relationship feels like it contains stakes of Shakespearean proportions.
Taylor Swift - Love Story
8: Ginuwine: Pony
For every jock jam at the school dance, there also has to be a solid slow jam – a conduit for adolescents to awkwardly grind on the dancefloor. Thanks to Timbaland's slick, vocoder-driven production, Ginuwine's 1996 hit remains the thirstiest slow jam of all time.
7: Avicii: Wake Me Up
Swedish producer Tim Bergling (aka Avicii) was a pioneer when it came to blending unexpected genres into electronic music, and the dance-country crossover hit "Wake Me Up," featuring Aloe Blacc, was one of his first big commercial hits. Appealing to both country fans and EDM heads, it's perhaps the only song the two rival schools can agree on.
6: LMFAO: Party Rock Anthem
As one of the most infectious earworms of all time, electro-hip-hop duo LMFAO's "Party Rock Anthem" was a global sensation. With its shuffling beat and EDM sound, it's inspired countless memes and impromptu dance parties at every homecoming event. Now certified diamond, you can't stop the shuffle.
LMFAO - Party Rock Anthem ft. Lauren Bennett, GoonRock
5: AC/DC: Thunderstruck
This one's definitely for the tailgaters and loyal alumni who like to slam on the bleachers and yell "Thunder!" along with the Young brothers at every home game. With another epic guitar intro, "Thunderstruck" builds up tension before exploding into a full singalong.
4: Beyoncé: Crazy In Love – Homecoming Live
Declared "the best pop single of the 21st Century" by NME in 2013, Beyoncé's "Crazy In Love" has been a ubiquitous presence at every homecoming event (any event, really) since its release in 2003, and is still a go-to hit to get people's pulses pumping. With its blast of horns, it also evoked the school spirit, but when Beyoncé performed it live with a full marching band at Coachella for her Homecoming: The Live Album, it became a stadium anthem.
3: Katy Perry: Roar
Some of the best homecoming songs are empowering, something you can really rally around, and Katy Perry's "Roar" is just that. She even references the ultimate warm-up song, Survivor's "Eye Of The Tiger," when she sings "I got the eye of the tiger, a fighter/Dancing through the fire/'Cause I am a champion, and you're gonna hear me roar." It's perfect pep rally material.
2: Thin Lizzy: The Boys Are Back In Town
As upperclassmen and alumni stream back into town for homecoming, they'll need a declarative anthem to herald their arrival. Thin Lizzy's 70s classic will always be the go-to. From tailgates to community cookouts, it's not the start of the fall season until you hear the iconic intro guitar lick.
1: Queen: We Are The Champions
No list of homecoming songs is complete without Queen's immortal anthem, "We Are The Champions." Whether it's the first victory of the season or a trip down memory lane with your college crew, the group's 1977 hit will make you feel like champions of the world.
Queen - We Are The Champions (Official Video)
Honorable Mentions
Justin Bieber: Holy
J Balvin: Mi Gente
Lady Gaga feat. Ariana Grande: Rain on Me
The Weeknd: Blinding Lights
Maroon 5: Memories
Rihanna: Only Girl (In The World)
Nicki Minaj: The Night Is Still Young
DJ Casper: Cha Cha Slide
Looking for more fall-related music recommendations? Check out our list of the best Halloween music.