'Deceptive Bends': 10cc's Gouldman and Stewart Survive A Split
The departure of Kevin Godley and Lol Crème didn't deter Graham Gouldman and Eric Stewart.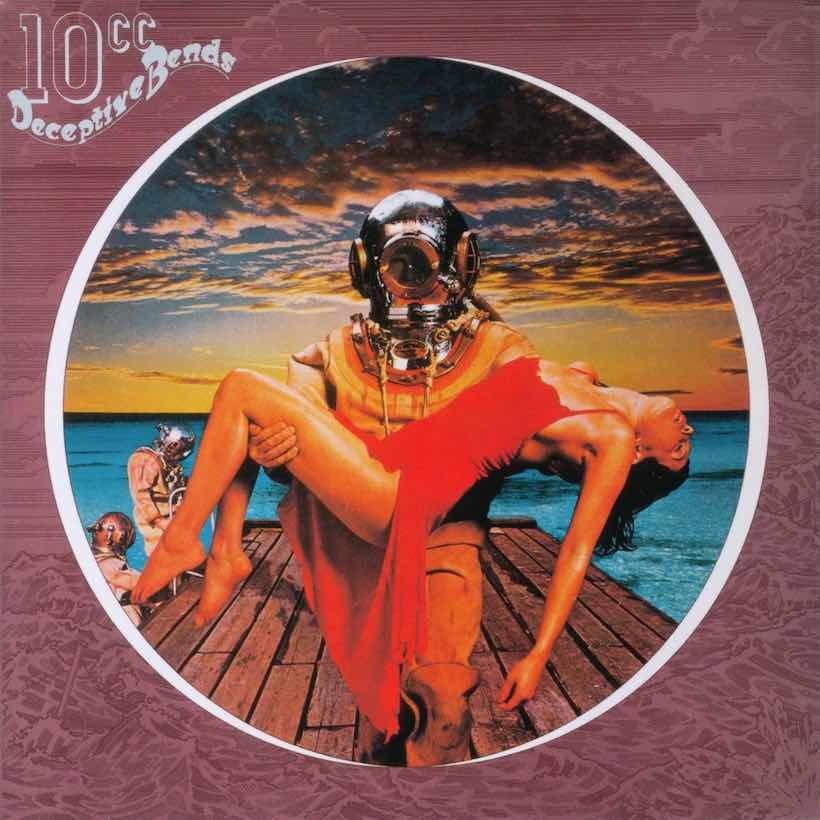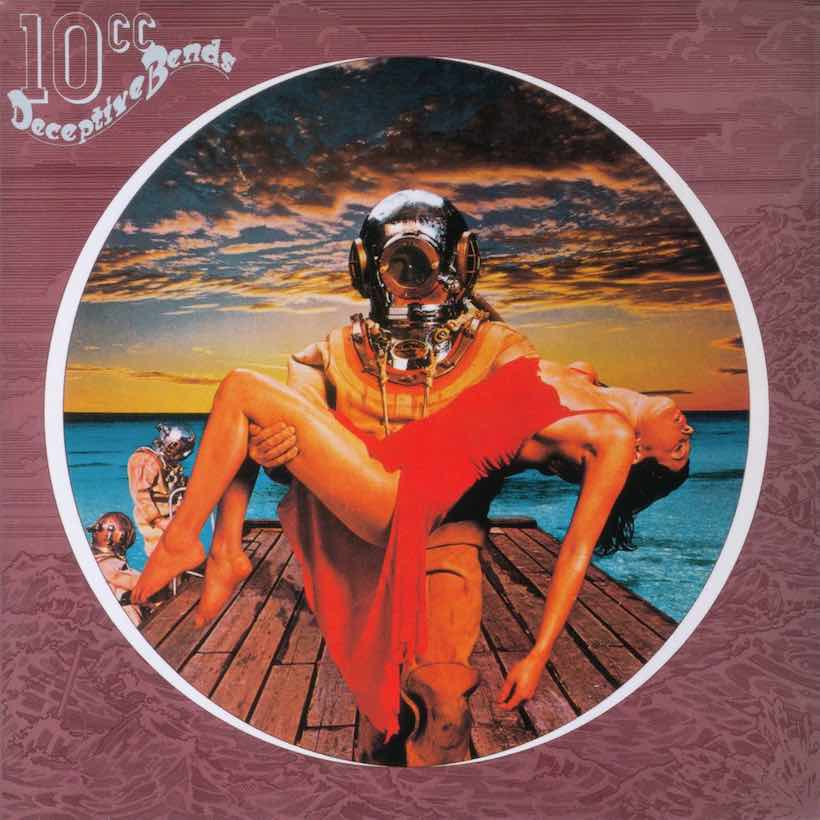 10cc had been in their element as one of the most darkly humorous and wickedly inventive British pop-rock bands for some five years, when they unveiled their fifth studio album. Deceptive Bends was well up to their usual standard, and continued the group's admirable track record despite the fact that, as the press were delighted to point out, they were now "5cc," with Kevin Godley and Lol Crème having left after the group's previous album How Dare You.
Undaunted, Eric Stewart and Graham Gouldman continued under the group name, assisted by multi-instrumentalist Paul Burgess. The new record was previewed around Christmas 1976 by their engagingly catchy composition "The Things We Do For Love." After that hit No.6 and became a Top 5 smash in the US, where it was certified gold, the much-awaited album made its first UK chart appearance on May 14, 1977.
Recorded as usual at their own Strawberry Studios, the album had another in 10cc's series of striking album covers, designed by Hipgnosis. Eschewing some of the conceptual feel and episodic structures of previous albums, Bends was a more direct affair. That was underlined again when another of their intelligent but catchy singles, "Good Morning Judge" went one place higher than its predecessor at No.5.
Listen to uDiscover Music's 10cc Best Of playlist.
Deceptive Bends debuted on the UK chart at No.15 before climbing the next week to No.3. It achieved that peak again two weeks later, during a 21-week run. The album offered up another single in the ballad "People In Love," which didn't chart in the UK but reached the Top 40 in America. Bends became a gold album in the UK and in Canada, and just six months after its release the band were back in the shops with Live And Let Live, recorded at 10cc's shows in London and Manchester in 1977.
Buy or stream Deceptive Bends.