The Best Box Sets Of 2017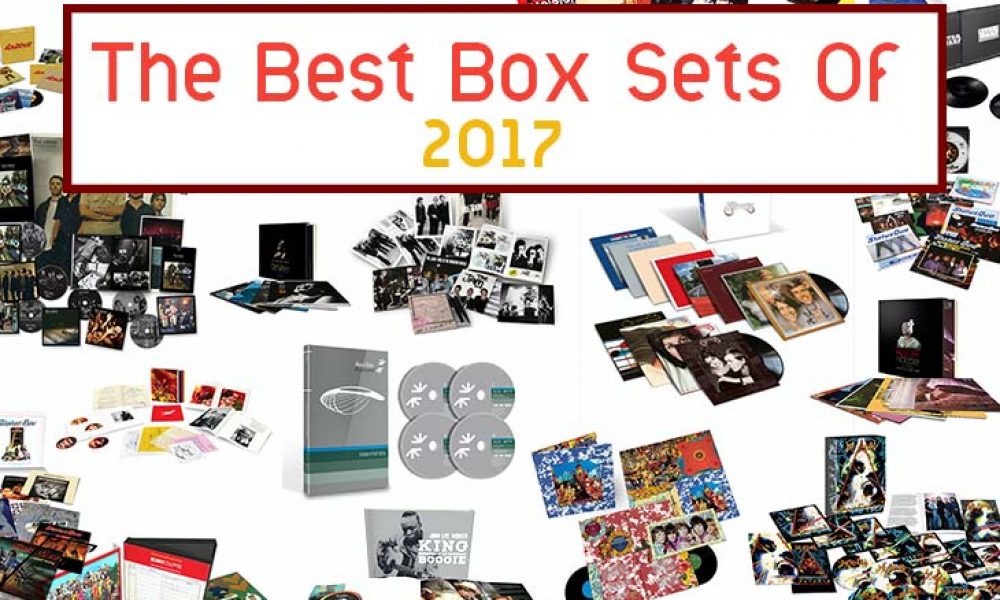 Just when you think you've heard it all, there's a new mind-blowing remaster; an utterly revelatory previously unreleased outtake; a rarity that, in all your years of trying, you've never quite been able to track down. Each year has its flagship box sets, but the best box sets of 2017 are a truly unique bunch.
There must be something in that "lucky seven" people keep talking about. 1967, '77, '87 and '97: they all saw the release of groundbreaking albums that, repackaged and expanded, now line up to take their place among the best box sets of 2017. From a majestic remix of The Beatles' most legendary album; to anarchic punk debuts from Sex Pistols and The Jam; stereo-blasting rock from the spotless Def Leppard; and generation-defining anthems from The Verve, key anniversary reissues have allowed us to rediscover some of the best albums in the history of music – and take a look behind the scenes at how these masterpieces were created.
Not that all of the best box sets of 2017 are pinned on one album's anniversary. Entire careers (Carpenters, John Lee Hooker, The Who) are celebrated in this list, serving to rekindle – or, in some cases, discover for the first time – a love for artists covering the entire spectrum of music.
As the year comes to a close, then, it's time to take a look at the best box sets of 2017.
The Beatles: Sgt Pepper's Lonely Hearts Club Band 50th-Anniversary Super Deluxe Edition / The Christmas Records
Sgt Pepper blew minds 50 years ago, and the new 2017 mix, helmed by Sir George's son Giles Martin, blows minds today. Epitomising the Summer Of Love and showing the rest of the world the limitless possibilities of the studio, the album remains one of the greatest musical achievements of any era. With unprecedented access to previously unreleased outtakes from The Beatles' vault, the 50th-anniversary super deluxe edition reveals exactly what went into creating this masterpiece. Not only one of the best box sets of 2017, but undoubtedly one of the best box sets ever.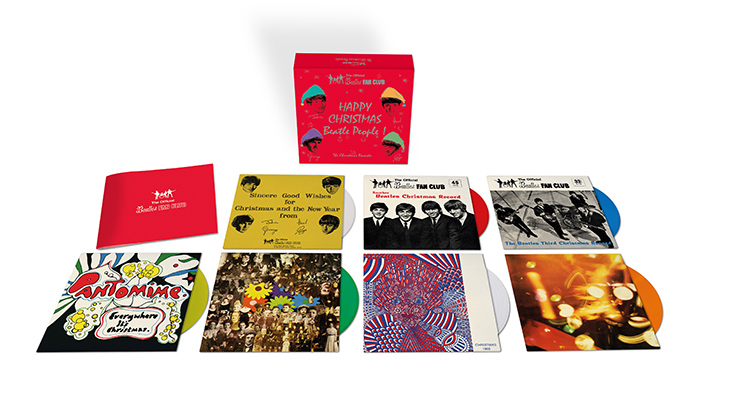 Those fans who can remember when Sgt Pepper was first released will surely also remember the Christmas 7"s the group released to their fan club each year between 1963 and '69. Containing light-hearted holiday greetings, these records have never before been reissued, but now appear on coloured vinyl in a seven-disc box set that's perfect for "Beatle people" the world over.
Chuck Berry: The Great Twenty-Eight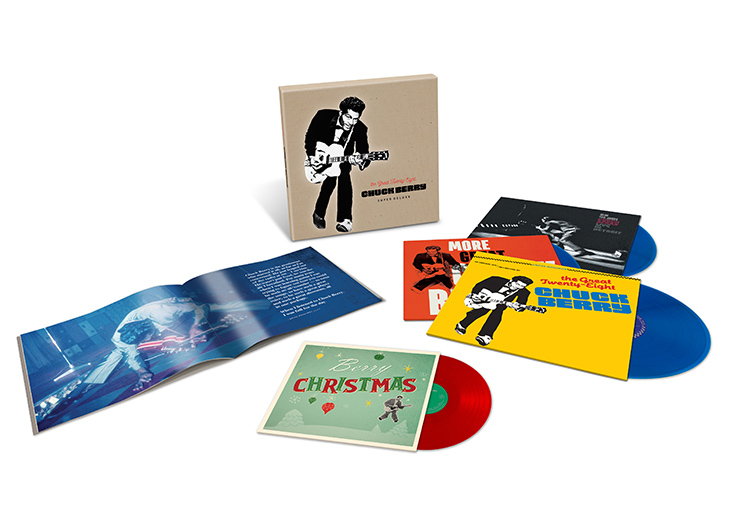 Thirty-five years on from its original release, the rock'n'roll pioneer's The Great Twenty-Eight compilation is expanded to a "great 58" with the addition of a live album, Oh Yeah! Live In Detroit, the More Chuck Berry rarities collection, and an exclusive festive EP, Berry Christmas. A fitting tribute to the trailblazing talent who died earlier this year, aged 90.
Carpenters: The Vinyl Collection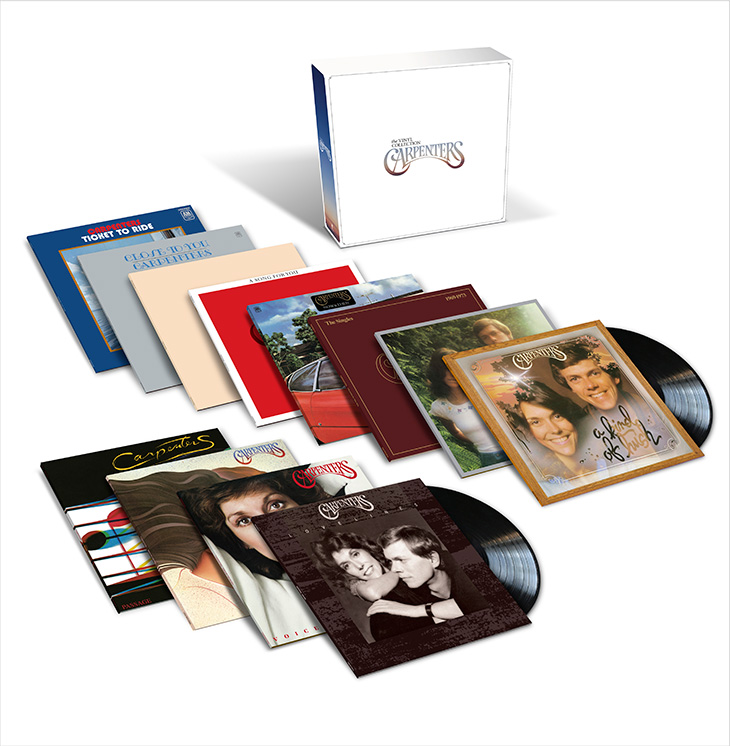 With inspirational songwriting and sublime voices, Carpenters captivated a generation with hits such as '(They Long To Be) Close To You' and 'Rainy Days And Mondays'. The 12LP Vinyl Collection box set releases the magic once again.
Def Leppard: Hysteria: 30th-Anniversary Super Deluxe Box Set
This aptly named album made megastars of Def Leppard in 1987, and the seven-disc super deluxe box set kick-started a whole new hysteria among fans. The whole period is revisited with promo videos and a Classic Albums documentary – and the remastered album proves why Hysteria is rightly still hailed as a classic. It sounds stunning alongside single edits and B-sides, while a live recording from 1989 captures the band in all their glory.
John Lee Hooker: King Of The Boogie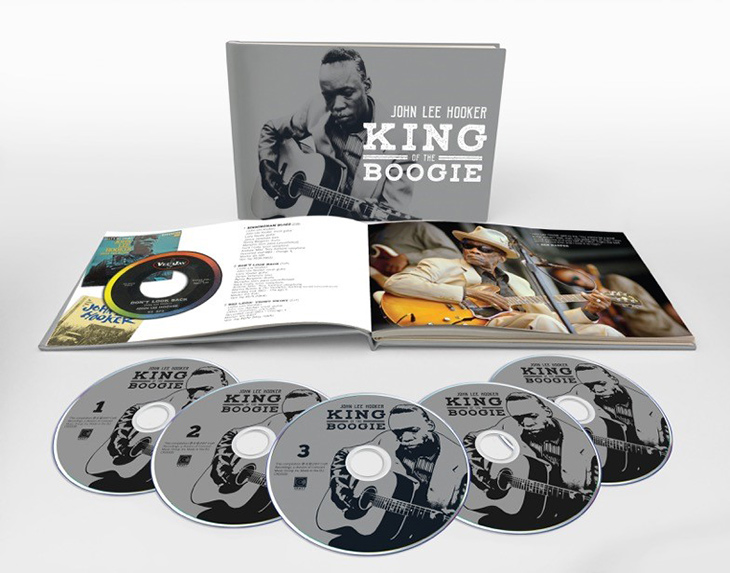 Five CDs and 100 songs celebrate the centenary of the crawling king snake himself, with a lavish photo book, live recordings and a clutch of previously unreleased recordings.
Humble Pie: The A&M Vinyl Box Set 1970-1975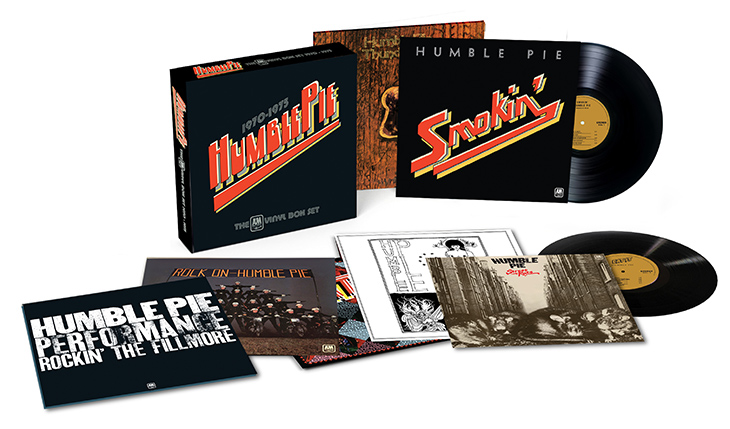 Seven classic slices of Humble Pie are served on 180g vinyl in this 9LP box, capturing the group rockin' the Fillmore, and also fully staking their claim as one of the most important British blues-rock bands of the 70s.
The Jam: 1977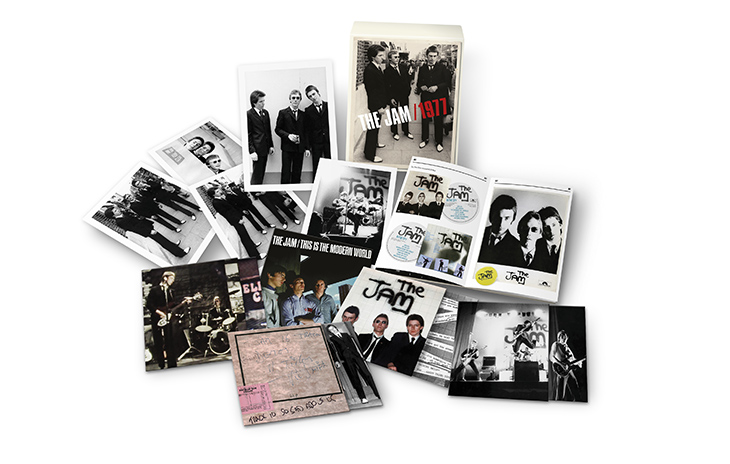 Though emerging just as punk went mainstream, The Jam were always more erudite than their contemporaries. Released in quick succession, their first two albums, In The City and This Is The Modern World, more than made their mark, and with unreleased demos and live recordings, this 5CD box set shows that 1977 was The Jam's year.
Bob Marley: Exodus 40: The Movement Continues Super Deluxe Box Set 
A live concert and the original Exodus album offer a reminder of Marley's powerful original statement, but a new mix, Exodus 40: The Movement Continues, by Marley's son Ziggy, ensures that the album remains a vital statement today, thanks to subtle embellishments and the discovery of original unreleased session recordings.
Paul McCartney: Flowers In The Dirt: Deluxe Box Set
An astute collaborator – remember those Lennon/McCartney credits? – Paul McCartney teamed up with Elvis Costello for this acclaimed 1989 solo album. With two discs' worth of demos and a behind-the-scenes DVD, the deluxe box set offers the last word on one of McCartney's finest moments.
Metallica: Master Of Puppets: Deluxe Box Set
Not only one of the best box sets of 2017, but this is also certainly the loudest. A breakthrough album for both Metallica and thrash metal, Master Of Puppets dominated heavy metal music in the 80s, and its influence can still be felt today. Remastered and expanded to include several live concerts, period interviews, demos and outtakes, Jason Newsted's audition for the band, plus two DVDs' worth of ear-and-eye-bleeding live footage, one of the heaviest albums ever recorded just got a whole lot heavier.
Queen: News Of The World: 40th-Anniversary Super Deluxe Box Set
In which Queen took on punk – and won. Released in 1977, News Of The World boasted two bona fide stadium anthems ('We Will Rock You' and 'We Are The Champions'), their most varied set of songs yet, and an enduring artwork that has been resurrected in 3D for their 2017 live shows. With period live recordings, a DVD that captured the group taking the US by storm, and a disc's worth of outtakes that amount to an alternative version of the entire album, this is one box set that deserves to make headlines; and with a stunning unboxing video, its status as one of the best box sets of 2017 is confirmed.
R.E.M.: Automatic For The People: 25th-Anniversary Deluxe Edition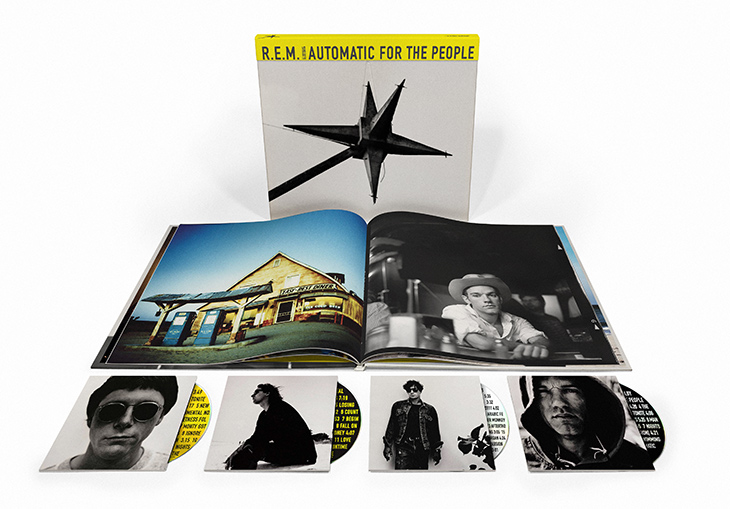 An album that defined a decade, R.E.M.'s Automatic For The People has lost none of its mystery – and magnetism – since it was first released, in 1992. With demo recordings, unreleased songs and a recording of the band's sole Automatic-era live show, this super deluxe box set is a time capsule of R.E.M. at the peak of their powers.
The Rolling Stones: Their Satanic Majesties Request: 50th-Anniversary Special Edition
Even for the Stones, Their Satanic Majesties Request was a curveball: a psychedelic excursion that sought to capture the Summer Of Love, even it stood at odds with their blues and R&B roots. With mono and stereo mixes on both vinyl and hybrid SACD, this deluxe box set also boasts a 20-page booklet stuffed with photos of the Stones in their psychedelic pomp, and replicates the original 1967 album's 3D artwork.
Rush: 2112: 40th-Anniversary Super Deluxe Edition / A Farewell To Kings: 40th-Anniversary Super Deluxe Edition

Why release one of the best box set of 2017, when you can release two instead? In the mid-70s, Rush hit their stratospheric best with 2112, and then followed it up with A Farewell To Kings, an album that confirmed their status as prog-rock royalty. Expanded box sets of both have landed this year, and, like the music within, they are suitably ostentatious works of art. Remastered audio and period live recordings are bolstered by slipmats, lithographs and, in the case of A Farewell To Kings, a unique King's Ring with a velvet pouch and neck chain.
Sex Pistols: Never Mind The Bollocks… Here's The Sex Pistols: 40th-Anniversary Deluxe Edition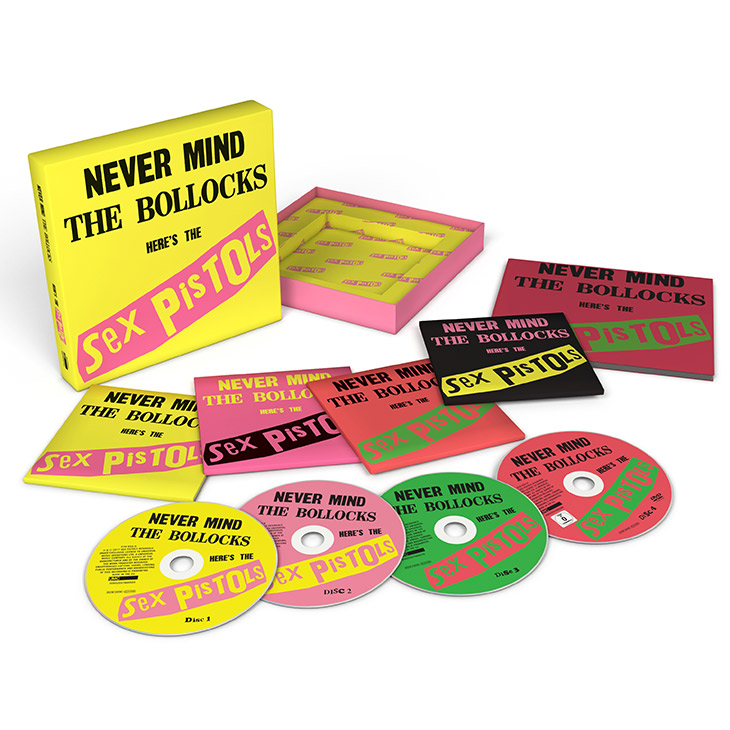 Fittingly celebrating its 40th anniversary during a year of great political uncertainty, Sex Pistols' incendiary debut will rightly light a fire inside fans old and new. The demos and alternate mixes included here reveal exactly what went into recording one of the most unforgettable albums of all time, while the live recording, from Norway, captures the group at their uncompromising best.
Roni Size/Reprazent: New Forms: 20th-Anniversary Deluxe Edition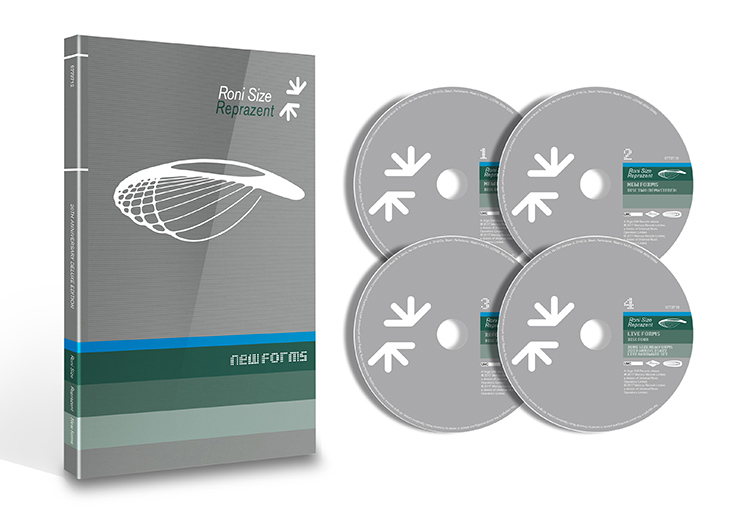 Arguably the only truly great drum'n'bass album, New Forms remains a landmark release. The remastered two-disc album is bolstered with B-sides, remixes and a "live hardware mix" created by Roni Size from previously unreleased remixes and re-edits.
Status Quo: Vinyl Singles Collections Vols 1-3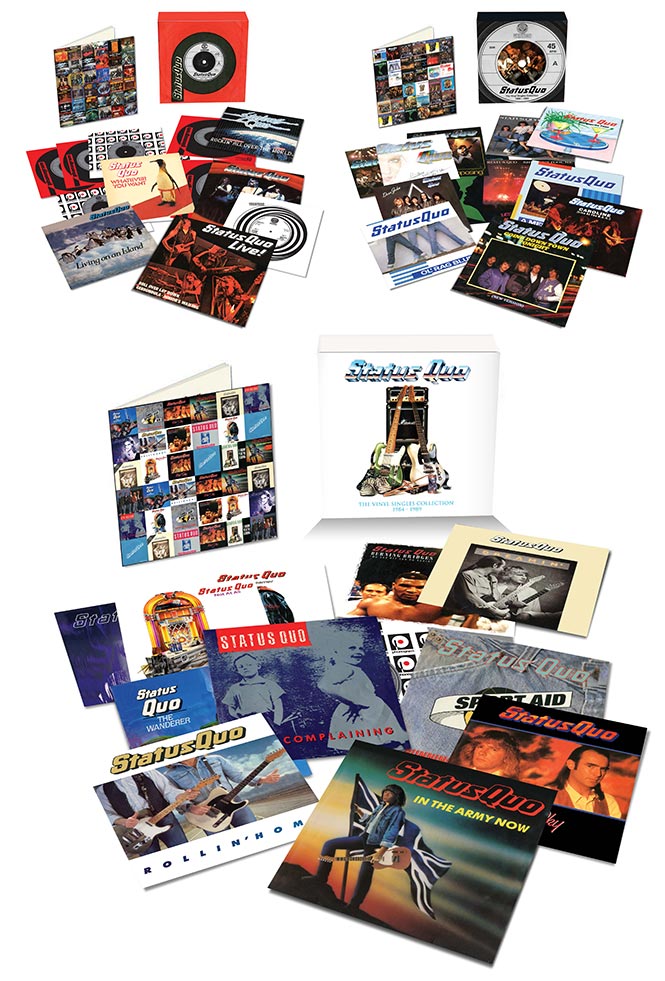 It takes a unique band to have three of the best box sets of 2017. Covering three distinct periods in the indefatigable rockers' career (1972-79, 1980-84 and 1984-89), the Vinyl Singles Collection 7" box sets are a testament to the monumental achievements of Francis Rossi and the late Rick Parfitt, and the music that earned them one of the most devoted fanbases in rock music.
Sting: The Complete Studio Collection
Such is Sting's astounding range of work, it's a surprise that this box set only runs to 16 vinyl discs. Covering his jazz- and world-influenced albums, through to classical excursions, experiments in electronica and a return to rockier influences, it's also hard to believe that The Complete Studio Collection features the work of just one man.
U2: The Joshua Tree: 30th-Anniversary Edition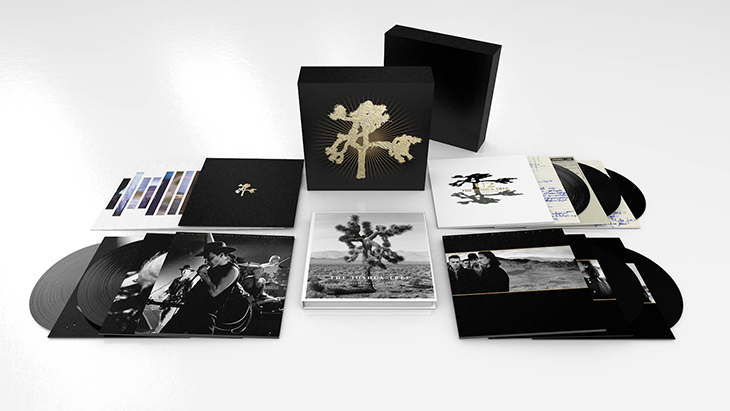 As urgent now as it ever was, The Joshua Tree's legend continues to grow. Seemingly reinvigorating U2 themselves as they toured the album earlier this year, this box set, which features 2017 remixes by Daniel Lanois, Steve Lillywhite and Flood, plus B-sides, remixes and a sumptuous booklet featuring unseen photography by The Edge, find The Joshua Tree reborn.
The Verve: Urban Hymns: 20th-Anniversary Super Deluxe Edition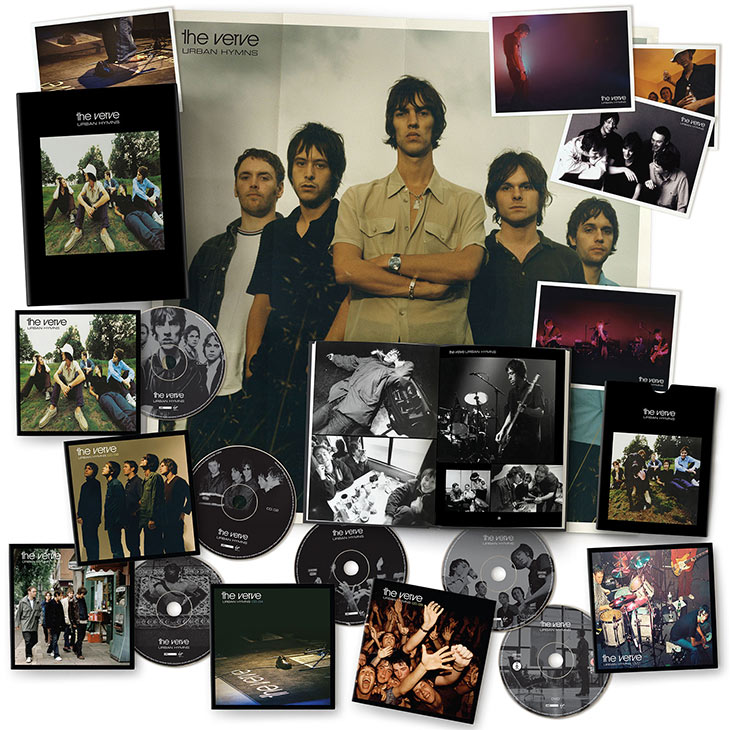 If A Storm In Heaven and A Northern Soul earned them a dedicated cult fanbase, Urban Hymns let the rest of the world in on the secret: The Verve were a formidable group whose vision spoke to millions with hits such as 'Lucky Man' and 'Bitter Sweet Symphony'. Across five CDs and a DVD, the remastered album is joined by B-sides, live sessions and promo videos, plus the band's complete 24 May 1998 homecoming show at Haigh Hall, on both CD and DVD.
The Who: Maximum As & Bs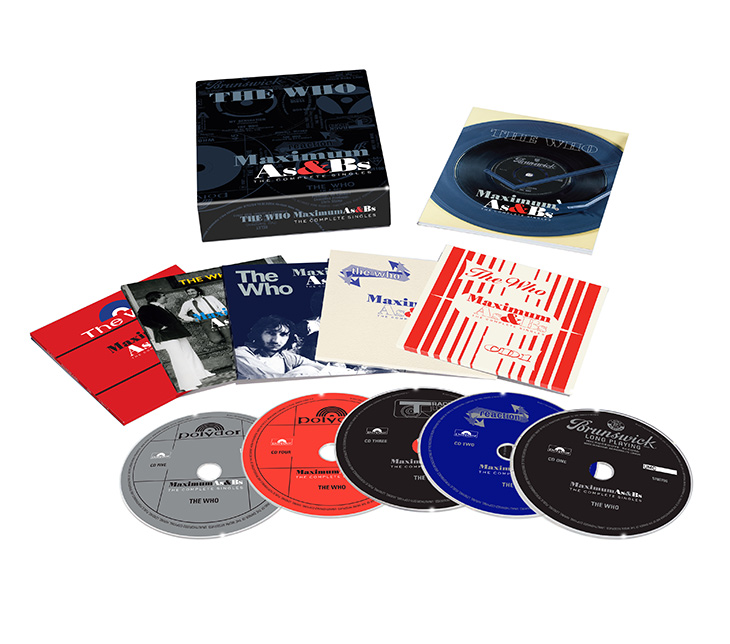 From arty mod provocateurs to rock opera pioneers, The Who blazed a trail through modern rock, brandishing electrifying power chords and a unique worldview courtesy of Pete Townshend. Collecting their A- and B-sides across five CDs, Maximum As & Bs is designed to be blasted at maximum volume.
John Williams: Star Wars: A New Hope: 40th-Anniversary Box Set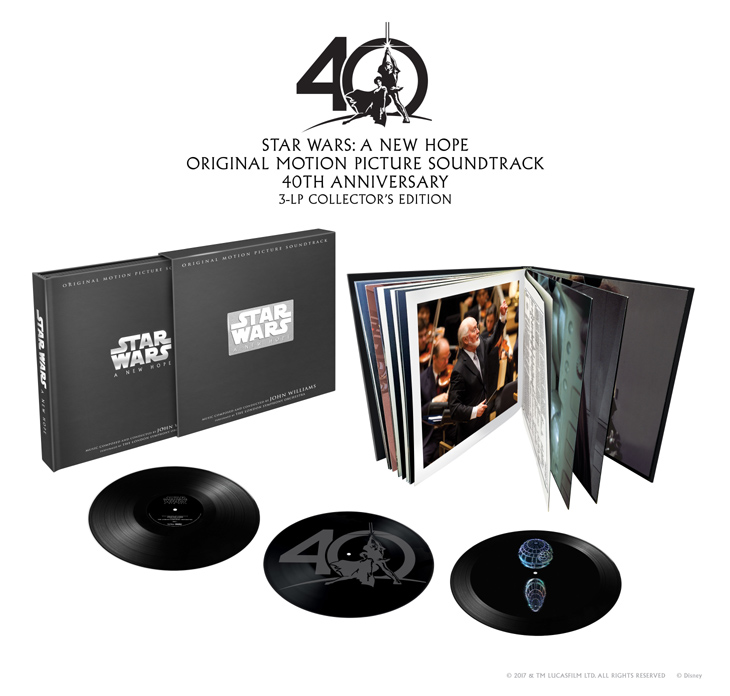 As groundbreaking as the movie it was created for, John Williams' first Star Wars soundtrack altered what was expected of the movie score; the first strains of the film's main theme still encapsulates the eternal thrill of a Star Wars movie's opening credits. A score as epic as this deserves an epic anniversary box set – and duly receives one. Celebrating the 40th birthday of Williams' landmark work, the soundtrack is pressed across three 180g records and comes with a hardback book. The real eye candy, however, is the 3D hologram Death Star etched into Side One of the third record.
Classic Verve Jazz Albums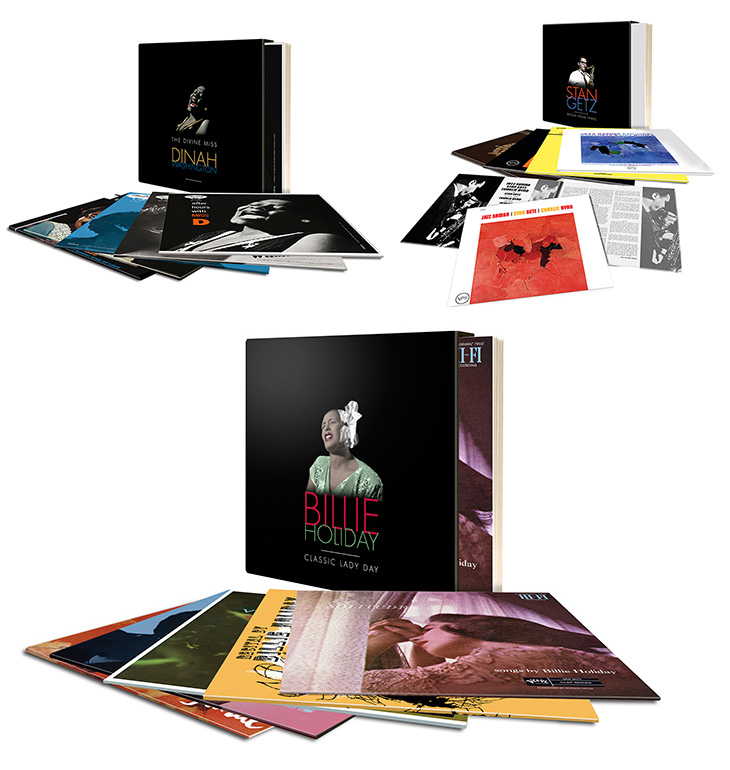 Cementing their status as one of the most legendary jazz imprints, Verve Records confidently release three of the best box sets of 2017. With a stable of talent like Verve had, you can't go far wrong. Billie Holiday's Classic Lady Day brings together some of the finest by one of the most idolised jazz singers who ever lived, while the impossible-to-ignore force of Dinah Washington's personality is all over The Divine Miss Dinah Washington. Down at the other end of the spectrum, Stan Getz's Bossa Nova Years marks the period when he helped usher bossa nova music into the mainstream. Taken together, these three five-disc box sets contain some of the best jazz ever to grace a turntable – and so return the individual albums within to their rightful vinyl home.
To buy the best box sets of 2017 – and other gifts to make your loved ones very happy – visit the uDiscover Music store.
Format:
UK English