Bossa Nova: The History Behind Brazil's Quiet Revolution
In the early 60s, Brazil initiated a quiet musical revolution by exporting the silky sound of bossa nova to the rest of the world.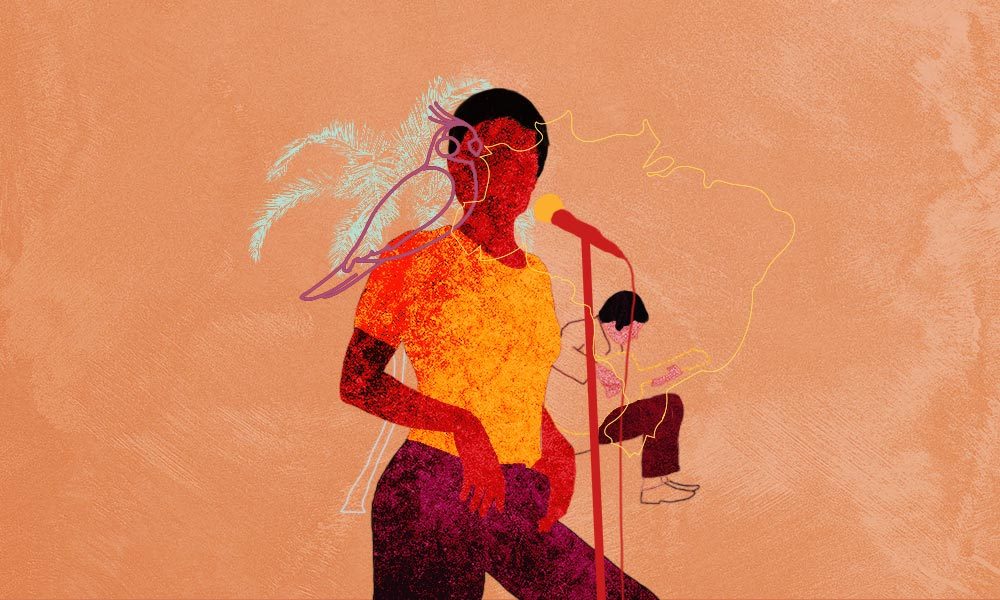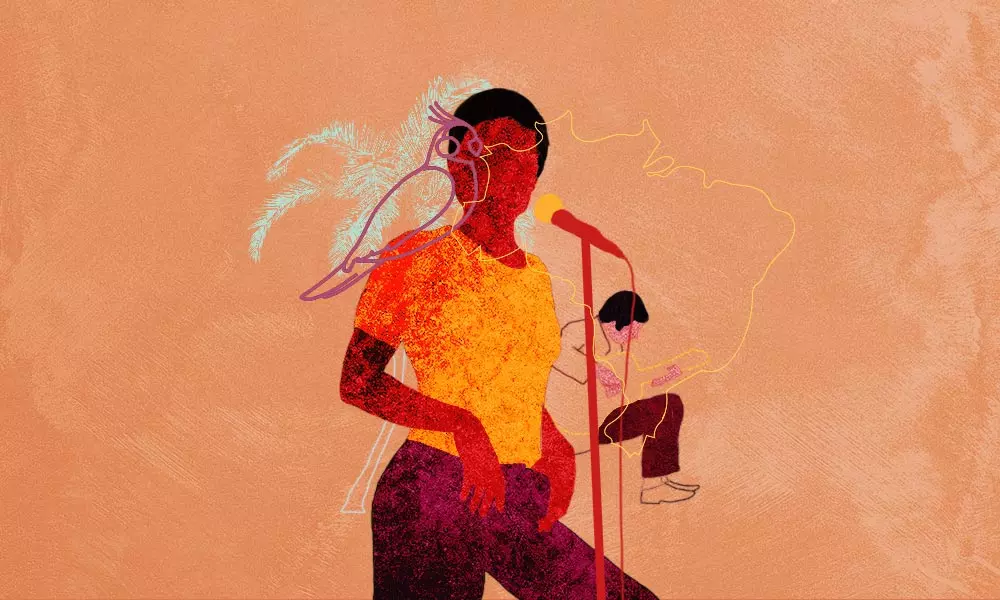 1964 was a significant year for pop music. It not only witnessed the meteoric rise of the long-haired, guitar-toting beat groups, led by such pace-setting bands as The Beatles and The Rolling Stones – who started a trend of songwriting self-sufficiency – it also marked the arrival on the world stage of a new kind of jazz-infused music that blended sinuous, caressing melodies with subtle syncopated rhythms. The sound originated in Brazil and was called "bossa nova," a description that translated into English as "new trend."
Listen to the best bossa nova songs on Apple Music and Spotify.
Girl from Ipanema
The song that lit the touch-paper for the bossa nova explosion in the US and the rest of the world was called "The Girl From Ipanema," sung by Astrud Gilberto in a wispy but beguiling girlish voice, and which reached No.5 in the US pop singles chart in the summer of 1964.
The song transformed Astrud into an international star, even though it wasn't solely hers – "The Girl From Ipanema" was a collaboration between her then-husband, singer and guitarist João Gilberto, with jazz tenor saxophonist Stan Getz, and it featured on the 1963 Verve album Getz/Gilberto. An amateur singer, Astrud had been drafted in during a moment of last-minute spontaneity to sing opposite her husband, but her presence proved utterly spellbinding. The much shorter single version of the song edited out João's vocals almost completely, spotlighting, instead, his young wife, who would go on to make records under her own name from 1965 onwards.
The Girl From Ipanema (feat. Astrud Gilberto) (Garota de Ipanema)
After the phenomenal success of "The Girl From Ipanema," bossa nova fever gripped the US. Many musicians – particularly jazz ones – were attracted by the music's delicate melodies, lush harmonies, and slinky syncopation, and began recording authentic Brazilian material as well as reconfiguring standard songs using bossa nova-influenced rhythms.
The birth of Bossa Nova
Bossa nova's story really began in 1956. One of its key architects was Antônio Carlos "Tom" Jobim (1927-1994), a classically-trained Rio De Janeiro-born pianist who also played the guitar, sang, and wrote songs. He had risen to fame in Brazil as the composer of music for a 1956 play called Musicas De Orfeu Da Conceição, written by the Rio-born poet and playwright Vinicius de Moraes, who crucially, would go on to become one of Jobim's most important collaborators. (He also embarked on a career as a singer/songwriter in the 1960s). De Moraes reworked the ancient Greek legend of Orpheus and Eurydice, transplanting the action to a Rio favela during carnival time. His play proved profoundly influential, inspiring the 1959 award-winning movie Black Orpheus, filmed by the French director Marcel Camus using Black Brazilian actors. Rather than repurpose the music that Jobim had written for de Moraes' play, Camus commissioned some new music from the composer, which included the classic song "Felicidade"; the director also featured two songs by another rising Brazilian singer/composer, Luis Bonfá, one of which was "Manhã de Carnaval," which like "Felicidade" became one of the cornerstones of the burgeoning bossa nova movement.
In the wake of Black Orpheus' success, which quickly proved a global phenomenon that helped to export the emerging bossa nova sound, Jobim's fame rapidly accelerated. Among the first singers to record his songs were Elizete Cardoso and Sylvia Telles (who both recorded entire albums of his material in the late 50s) along with another singer called Maysa, whose purportedly hedonistic lifestyle led to her being called "the Janis Joplin of bossa nova." Most significant of all, however, was João Gilberto. Between 1959 and 1961, Jobim worked on Gilberto's albums in Brazil, helping to establish the quiet-voiced singer/guitarist as a new star in his native country.
But Gilberto's fame soon spread outside of Brazil. By 1961, American musicians visiting the country – among them flutist Herbie Mann and guitarist Charlie Byrd – had played alongside Brazilian musicians and enjoyed a first-hand experience of the burgeoning bossa nova movement. Back in Washington, DC, saxophonist Stan Getz saw Byrd's band live, heard them play some bossa nova tunes he liked and requested they record an album together.
Bossa Nova comes to America
Aided by producer Creed Taylor, Getz and Byrd were recorded in All Souls Unitarian Church, in Washington, DC, and the results were released as Jazz Samba on Verve Records in April 1962. Its success (it spent 70 weeks on the US pop album charts, peaking at No.1) was aided by its high-flying single, a blissful version of Jobim's "Desafinado," which made No.15 on the US Hot 100 in November 1962 and later won a Grammy. Jazz Samba not only helped to sow the seeds of North America's love affair with Brazilian music, it also gave new impetus to Stan Getz's career. Indeed, the saxophonist would continue to record bossa nova songs on a regular basis right up until his death, in June 1991.
America's awareness of bossa nova music was heightened by a concert held at Carnegie Hall at around the same time as Jazz Samba's release, on Wednesday, November 21, 1962. The auditorium was packed to the rafters with almost 3,000 attendees, including many jazz musicians curious to hear the exciting new music up close. They witnessed bossa nova's prime progenitors – Jobim, Gilberto, Bonfá, plus the singer-songwriters Roberto Menescal and Carlos Lyra – performing with Getz, Byrd, and pianist and soundtrack composer Lalo Schifrin.
The Bossa Nova explosion
The concert's critical and commercial success inspired a raft of jazz musicians who were excited by the improvisational possibilities that bossa nova presented. Dizzy Gillespie, Quincy Jones, Wes Montgomery, Cannonball Adderley, Jimmy Smith, and Oscar Peterson are just some of the big names that embraced the seductive sound of Brazilian music in the 60s. Even some of the most famous pop groups of that era were inspired by the hip sound that had first emanated from Rio's beach cafes; groups such as The Beatles ("And I Love Her"), The Kinks ("No Return"), and The Beach Boys ("Busy Doin' Nothin'") brought a bossa nova flavor to some of their songs, while a plethora of big-name singers covered Brazilian material. Two vocal giants, Frank Sinatra and Ella Fitzgerald, devoted whole albums to Antonio Carlos Jobim's songbook. (Jobim shared the billing with Sinatra on the American singer's 1967 long-player Francis Albert Sinatra & Antônio Carlos Jobim).
The importance of Antonio Carlos Jobim
Both Sinatra and Fitzgerald recognized that Jobim was a musical giant whose stature as a songwriter rivaled the North American greats that they so admired, like George Gershwin and Cole Porter. Indeed, Jobim was responsible for writing so many of bossa nova's key songs; undoubtedly, his principal talent was composing memorably seductive melodies accompanied by lush, jazz-tinged chords but he rarely wrote his own lyrics. Mostly, Jobim relied on the romantic poetry of Vincinius de Moraes ("The Girl From Ipanema," "One Note Samba," "Lamento No Morro," and "Agua de Beber"), but also sometimes collaborated with Newton Mendonça ("Desafinado" and "Meditacio") and Aloysio de Oliveira ("Photograph" and "Dindi"). Many of the English lyrics for Jobim's songs were written by three noted wordsmiths: Americans Norman Gimbel and Ray Gilbert, plus the Canadian jazz journalist turned lyricist Gene Lees.
Jobim also enjoyed a long and distinguished recording career, beginning in 1963 with his first solo album, the Creed Taylor-produced The Composer of Desafinado, Plays, issued by Verve Records. His success as a songwriter and recording artist helped popularize Brazilian music and helped many of his compatriots find a receptive international audience. Among them were the pianist Sérgio Mendes (who scored several US hits with his group Brasil '66 in the late 60s), guitar virtuoso Baden Powell, renowned for his delicate fretwork, and three significant guitar-playing singer-songwriters in the shape of Jorge Ben (the author of "Mas Que Nada," Sergio Mendes' popular signature song), Marcos Valle (of "So Nice (Summer Samba)" fame) and Gilberto Gil, who was a pivotal figure in the Brazilian Tropicália movement of the late 60s which fused politics with a post-bossa nova sound influenced by pop and rock elements.
Worldwide renown also greeted the Recife-born organist Walter Wanderley (whose trio scored a US hit single in 1966 with "Summer Samba") and pianists Joao Donato and Eumir Deodato; the latter relocated to the USA where went on to become a leading light of Brazilian jazz-funk in the 1970s.
Another Brazilian artist that benefited from Jobim and Gilberto's US breakthrough was the vocalist Flora Purim, who started out singing bossa nova-oriented songs; however, after moving to the USA, she sang with the jazz-rock group Return To Forever in the early 70s before launching a solo career that quickly crowned her the "First Lady of Fusion."
Bossa Nova in the 21st century
In the 2000s, bossa nova received an exciting facelift courtesy of Bebel Gilberto, the daughter of João Gilberto and Miúcha, a Brazilian singer who had made two albums with Jobim in the 1970s. Bebel made her recording debut in the 1980s but didn't make a breakthrough until 2000 with her debut album Tanto Tempo, a groundbreaking synthesis of Brazilian bossa nova rhythms and sampladelic electronic grooves that took her music into nightclubs.
Bebel Gilberto isn't the only Brazilian artist to keep bossa nova alive in the 21st century; jazz pianist and singer Eliane Elias, for whom Jobim was a mentor, has frequently dipped into the music's rich repertoire of timeless material while the trio Bossacucanova offer a more contemporary spin on the music, as do the singers Sabrina Malheiros and Paula Morelenbaum, who both invoke the spirit of Astrud Gilberto.
The enduring appeal of Bossa Nova
Summing up the appeal of bossa nova music, Sérgio Mendes told this writer in 2019: "I think it's very sensual, it's very romantic, and you can also dance to it. Those three components make it very, very beautiful. And it has great melodies – melodies that you can remember."
Indeed, it does. With its hushed intimacy, poetic lyrics, alluring melodies, and mesmerizing rhythms, bossa nova music continues to cast a spell 60 years after it first came into the world. It possesses an ineffable quality that just seems to epitomize coolness, transcend time, and transport the listener to another place.