'It's Intensely Personal': Queen's Brian May On His Solo Work
We chat with Queen guitarist Brian May about his brave solo albums 'Back to the Light' and 'Another World.'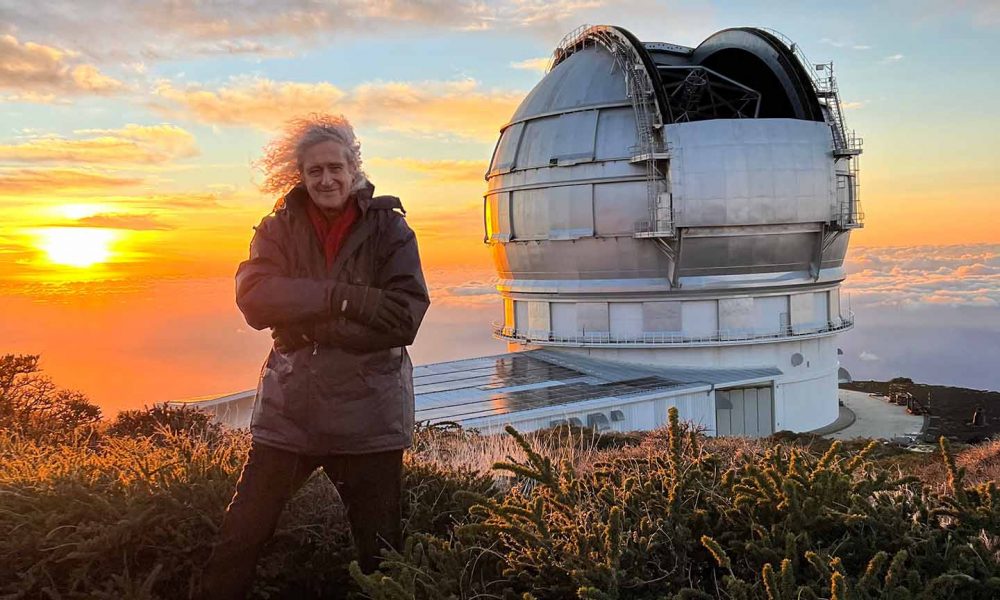 Guitarist Brian May provided Queen with some of their greatest musical moments – including his compositions "We Will Rock You," "The Show Must Go On," and "Fat Bottomed Girls" – but 1992's Back to the Light and 1998's Another World are testament to his skill as a solo artist.
"There was great camaraderie with Queen and I enjoyed having such talented people to bounce off. The strength of Queen in the studio was enormous and we were murderously honest," May explains. "Some of my own writing, though, is intensely personal and very much material that had to be on a solo album."
Brian May - Another World: Back To The Tree
After dipping his toe in the water with 1983's mini-LP Star Fleet Project, May spent six years working on Back to the Light, which was released in September 1992, ten months after the death of Queen frontman Freddie Mercury. May talks with candor about the "black place" he was in during the creation of his debut album, which was made during a marital break-up, and at a moment when he lost both his beloved father Harold and Mercury.
Listen to Brian May's Another World and Back to the Light.
"I was battling with feelings of despondency and depression and really finding it very hard to get up in the morning. It wasn't the norm in those days to bare your soul to the degree I did with that album. The hardest song to write was 'Too Much Love Will Kill You.' I sat down with Frank Musker, who was a professional songwriter, and kinda used him as my therapist. The song is about the impossibility of falling in love too much, which I think is a central problem of life. For the first time, I was getting this stuff inside me to the outside world. Writing it was like tapping into a water fountain; stuff that was painful, strange, and really illuminating would come pouring out."
Brian May - Too Much Love Will Kill You (Official Video Remastered)
"Too Much Love Will Kill You" won an Ivor Novello Award for songwriting and the composition was also recorded by Queen, a version that finally appeared on 1995's Made in Heaven album. "Freddie liked the song and as soon as he got hold of it, the song became something different," says May. "In retrospect, it assumes a different, very moving, color, because Freddie knew what he had inside him was going to kill him, even though we didn't know at the time."
Back to the Light, which also included introspective personal songs such as "Resurrection" and "The Dark," was the first reissue in the Brian May Gold Series, a concept devised during the pandemic, when lockdown rules meant he was unable to work in his studio. "I wanted to post music on my Instagram account and discovered my personal record deals had all lapsed, so nobody was able to get my material on Spotify or Apple or YouTube," explains May. "I talked to Universal Music, who are our record company for Queen, and they were very enthusiastic about putting together definitive versions."
Back to the Light, a collaboration with original co-producer Justin Shirley Smith, boasts top guest musicians, including Queen's John Deacon on guitar and Deep Purple's Don Airey on keyboards. One of the mainstays was Cozy Powell, who plays drums with panache on tracks such as "Nothin' But Blue." Powell died at 50 in a car crash in April 1998, just two months before the release of Another World.
"Another World has lots of memories, some of them uplifting, some of them very sad, like losing Cozy," says May. "I have a joyful memory of Taylor Hawkins playing on 'Cyborg,' a song I wrote for a video game called Rise of the Robots. Taylor drummed on it magnificently. He was a young boy and had only just joined the Foo Fighters. He played with such energy on 'Cyborg.' That's also a painful memory now, because we lost him to that awful tragedy last month."
May said there were outside "triggers" for certain songs, including "Driven by You", from Back to the Light, the result of a commission from a car company. "Another World" was originally intended for the Gwyneth Paltrow movie Sliding Doors.
The song "Business" was the theme tune for a television comedy called Frank Stubbs Promotes. "The show explored the nature of failure," recalls May. "Some people think 'you are a successful rock star' but I fail a lot. In exploring Frank's character, I explored my own failures and the tough nature of trying to get up when you get knocked down. For the second series, I wrote 'On My Way Up,' which is full of insane optimism. The song captures those moments when I can see the light and feel good about what I am doing. I thought working on my old solo albums would feel like an encapsulated period but it all seems continuous to me, strangely. I identify completely with those albums. Inside, I am still the same person who wrote those songs. I am still wrestling with the same variables that don't add up in life. I still look for moments of sunshine and I still get immersed in the same black stuff."
Brian May - On My Way Up (Official Lyric Video)
Influences and cover versions
May has always drawn on a variety of musical influences. The guitarist had an early love of guitarist Django Reinhardt and saxophonist Charlie 'Bird' Parker, although he admits "you probably wouldn't see the jazz influence in my playing." The inspiration from Hank Marvin and The Shadows and Jimi Hendrix is easier to recognize, especially on cover versions of Marvin's "F.B.I" and Hendrix's "One Rainy Wish," two of 28 tracks on Another World, an eclectic collection that includes songs in Spanish, live recordings and covers May recorded under the alter ego T. E. Conway, including a heartfelt version of Buddy Holly's "Maybe Baby."
"When I first heard Hendrix, it was a bolt from the blue, like he was someone from another planet," May comments. "I love 'One Rainy Wish.' It's obviously a dream Jimi experienced and I wanted to interpret it my way. I was lucky to have Eddie Kramer [now 79] come to my studio in Surrey and produce that track for me, as he produced the original. How wonderful is that?"
May enjoys recording cover versions, something Queen tended to avoid. "The group liked creating our own material," he said. "God, there aren't many covers done by Queen, are there? We did the Del Shannon track 'Runaway' with Paul Rodgers and sometimes larked around in the studio playing bits and pieces of our favorite songs, but mostly no more than that."
Touring and new solo music
When May released Another World in 1998, it was promoted with a 42-date world tour, but he won't be repeating that. "I don't need to be the Brian May band anymore. I have been through that phase," he remarks. "I'm happy to be a guitar player. It's very stressful being a singer on tour, getting up every morning and wondering if you have a voice."
He is currently preparing for a new Queen tour with Adam Lambert on vocals and is focused on his health after a heart attack in May 2020. "My heart surgeon put three stents in me, which has given me new life. I am now utterly dedicated to health. I do my heart rehab every day. It's become like a religion and it has helped me massively mentally." May also pays tribute to his wife Anita and says they enjoyed doing jigsaw puzzles and watching Schitt's Creek on Netflix before he was well enough to focus on his solo catalogue.
There is more good news for his fans, too, because May, who turns 75 in July, is fired up to create new music. "I have better coping strategies for depression and working on Back to the Light and Another World inspired me to think that I should be making another solo album after finishing this Queen tour. I have more tools at my disposal these days and can see myself doing that."
Order Brian May's Another World and Back to the Light. In addition, Another World: Bri-Art Book – a collection of art by Brian May fans – is available. All profits from the book will be donated to Brian's charity the Save Me Trust.