Best Chuck Berry Songs: An Essential Top 20 Playlist
To celebrate the unique brilliance of a rock'n'roll original, here's a collection of the best Chuck Berry songs that capture his unparalleled career.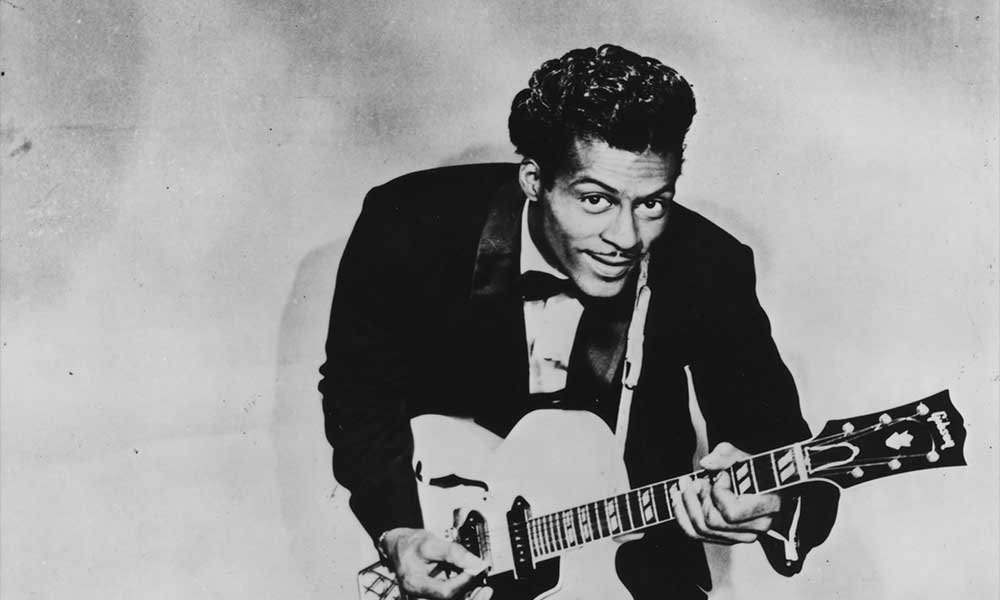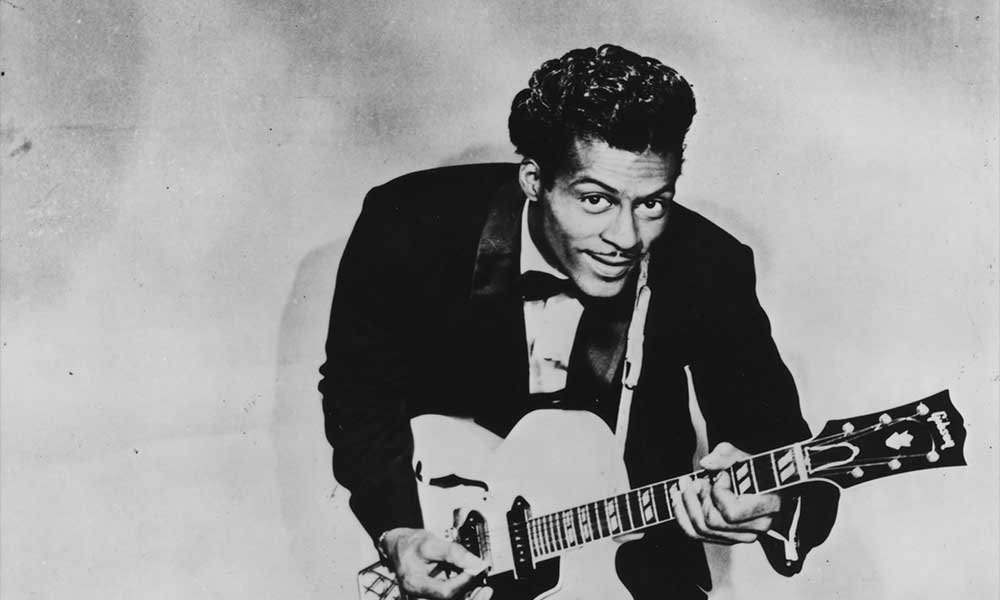 First Chuck Berry was born, on 18 October 1926, and then he gave birth to rock'n'roll. Narrowing down the best Chuck Berry songs that encapsulate the unique brilliance of a rock'n'roll original is a daunting task, but one well worth the effort. Whether you're just beginning to exploring his discography or a longtime fan, this playlist highlights his career's defining moments and is a fantastic demonstration of Berry at his finest.
This playlist celebrates the pioneering singer, songwriter and guitarist from St. Louis, Missouri, born on 18 October 1926. It starts the only way it should, with a trip back to the song that introduced him to America and the world in the summer of 1955, 'Maybellene'. Then it embraces countless hits and lesser-known gems from his subsequent peerless career.
As well as that No. 5 debut hit, the list includes all six of Berry's's other US top ten singles. These tracks, with their indelible memories, superb guitar licks and incisive, often hilarious lyrics, were the very oxygen of rock 'n' roll. 'School Day','Rock & Roll Music', 'Sweet Little Sixteen' and 'Johnny B. Goode' all helped to keep Berry's name high in the charts in his early years.
'No Particular Place To Go' was part of a memorable second phase of success for Berry in 1964 and the live novelty 'My Ding-A-Ling' provided him with a remarkable return to the top of the worldwide charts in 1972.
Those and countless others became the standard texts of ten thousand set lists by up-and-coming rock 'n' rollers all over the world, endlessly covered on stage and in the studio. We've also included other Berry originals that may had less chart impact on release, but belong in every hall of fame you can imagine, from 'Roll Over Beethoven' to 'Back In The USA' and from 'Carol' to 'Nadine'.
Also featured are two classics that, inexplicably, never featured on the US charts at all, the brilliant narratives 'Memphis, Tennessee' and 'Too Monkey Business' — plus a lesser-played gem that was recognised with affection by Chuck's great disciples the Rolling Stones as the title of their concert DVD recorded in Cuba, Havana Moon.
All of the best Chuck Berry songs are now available on the Great Twenty-Eight: Super Deluxe Edition, a lavishly expanded box set version of the compilation released in 1982, which can be bought here.
Format:
UK English