The 50 Best Chess Singles Of All Time
From blues and jazz to rock'n'roll and soul, here are the 50 best Chess Records singles to discuss and debate, but mainly to love.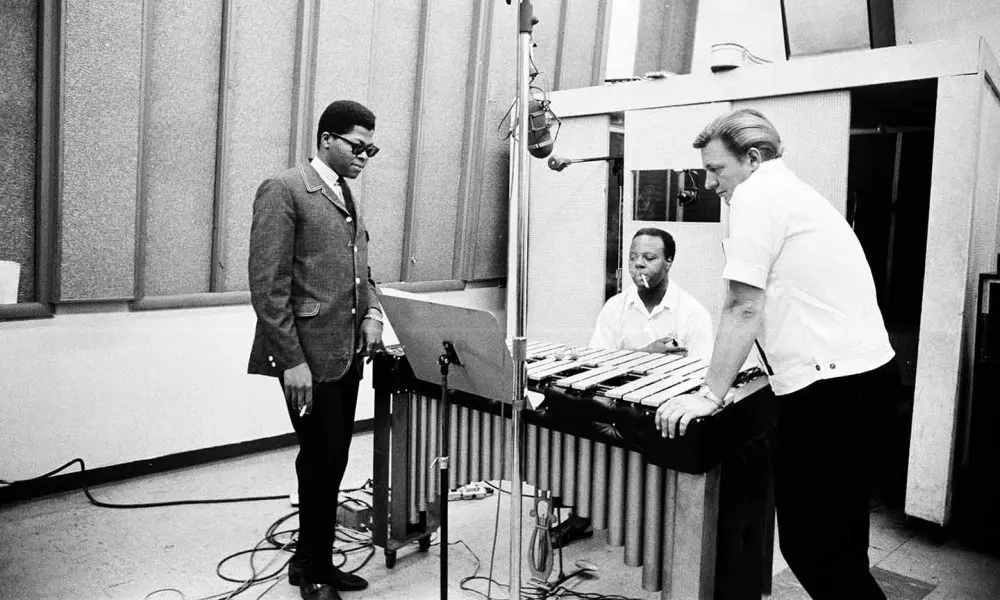 How can anyone select the Top 50 best Chess Records singles and not upset at least a few devotees? Eliminating singles from among hundreds of worthy candidates from the entire Chess roster is bound to draw fire from fans. Honestly, you could easily find 50 legitimate classics solely from among the company's biggest stars – Muddy Waters, Howlin' Wolf, Sonny Boy Williamson, Chuck Berry, Bo Diddley, and Etta James.
But owners Leonard and Phil Chess always thought broadly and looked to widen their music's appeal. That's clear from their history, which began with a focus on blues and jazz, moved to rock'n'roll, and then to soul music as they reacted to changing public tastes while simultaneously advancing those tastes with groundbreaking releases. So, in that spirit of breadth, here are the 50 best Chess Records singles – many famous, some not so famous – for you to discuss and debate, but mainly to hear and consider.
Chess Records - A Brief History
Muddy Waters: "I Can't Be Satisfied"/ "(I Feel Like) Going Home"
In 1948, at the end of his third session for Aristocrat Records, Muddy asked producer and label co-owner Leonard Chess if he could record some tracks "by myself," without piano accompaniment, the way he originally played when he was still a Mississippi field worker. Chess agreed and Muddy reprised these two songs that he had recorded seven years earlier in his cabin for the Library Of Congress. Muddy again played the Delta blues, echoing his plaintive vocals, but on electric slide guitar with an urban rhythm. The blend of country and city on both tracks connected with Chicago listeners. The disc sold out its initial pressing in two days, becoming the first hit, albeit locally, for both Muddy and the label that would become Chess Records.
Robert Nighthawk: "Sweet Black Angel"
Seeking more electrified country blues, Chess recorded this song by Robert Lee McCollum (at Muddy's urging) for Aristocrat in 1949. The song dated back to 1930, but Nighthawk's version inspired BB King to cover it in '56 as "Sweet Little Angel." BB's version became a big hit and a blues standard, included on the Rock And Roll Hall Of Fame's 1995 list of 500 songs that shaped rock'n'roll. Two years later, Nighthawk's version was inducted into the Blues Foundation's Hall Of Fame. It was also the first Chess-owned record to include bass player Willie Dixon, the ubiquitous Chess musician, songwriter, arranger, and producer.
Gene Ammons And His Sextet: "My Foolish Heart"
The first release on the Chess label in 1950 followed a trend of pop hits being recorded by jazz and R&B artists, and this one featured Ammons' tenor sax playing a jazz version of the million-selling Billy Eckstine vocal line. It made the R&B Top 10 after just two weeks and stayed for two weeks. The Chess brothers gave the record the catalogue number Chess 1425, honoring their immigrant father's first home in Chicago, 1425 South Karlov Avenue.
Jackie Brenston And His Delta Cats: "Rocket 88"
Who were these guys? Actually, they were Ike Turner's Kings Of Rhythm, in which Brenston was a sax player and vocalist on this 1951 song recorded in Memphis. Some call it the first rock'n'roll song ever recorded, citing the raw, distorted guitar and the automotive theme – a symbol of personal freedom – as qualities that separate it from the jump blues, in which there's no distortion and an affinity for trains. Maybe. The listening public sure embraced it. It spent five weeks at the top of the R&B chart and enjoys a lasting legacy as one of the best Chess records.
The Howlin' Wolf: "Moanin' At Midnight"/ "How Many More Years"
This 1951 Chess debut for Chester Burnett, aka Howlin' Wolf, also emerged from Memphis, with "Moanin' At Midnight" as the "plug" side. DJs and jukebox listeners eventually flipped it and the B-side became even more popular. "How Many More Years" is another candidate for the world's first rock'n'roll song, owing to its drums and bass, which are higher in the mix than on previous blues records. There's also Wolf's fuzzy guitar lick, his strumming what we now call power chords, and Ike Turner's rocking piano.
Harmonica Frank: "Howlin' Tomcat"
Virtually forgotten today, Mississippi-born Frank Floyd was a blues, folk, and hillbilly one-man band and mimic, who played traveling carnivals and medicine shows, and performed on radio. Sam Phillips recorded him in Memphis at Sun Studio in 1951, shortly before selling Floyd's sides to Chess. This one came out in '52.
Willie Mabon: "I Don't Know"
Mabon's best-known record might be "The Seventh Son," written by Willie Dixon and covered by many. But this funny and funky 1952 Chess single became the label's all-time biggest seller in the days before rock'n'roll, sprinkling its gooba dust atop the R&B charts for eight weeks – a good reason for including it this rundown of the best Chess Records. It was covered too, early on by Tennessee Ernie Ford (one of the first instances of a white artist waxing an R&B hit) and later by John Belushi on the first Blues Brothers album.
Little Walter: "Juke"
Marian Walter Jacobs had played in Muddy Waters' group since 1950 and recorded with Muddy since '51, but this was the first time he led a session. Walter's innovative soloing yielded this No.1 R&B smash – still the only blues harmonica instrumental to ever reach that plateau – that stayed on the charts for 20 weeks. It was also the first-ever release on the Chess Records' Checker subsidiary.
Eddie Boyd: "Third Degree"
A cousin of Muddy Waters, hailing from the same Mississippi plantation, Boyd reunited with his kin in Chicago and they occasionally played together, including in one band with Sonny Boy Williamson II. But compared to Muddy's rougher guitar style, Eddie the pianist preferred a sleeker approach to the blues. He'd already had a huge hit with "Five Long Years," and with this mournful 1953 Chess single, co-written with Willie Dixon, he had his last big-seller, peaking at No.3 on the R&B chart. Eric Clapton seemed to feel it was one of the best Chess records on offer; a few months after Boyd died in 1994, Slowhand covered both "Five Long Years" and "Third Degree" on his Grammy-winning From The Cradle album.
Sugar Boy And His Cane Cutters: "Jock-A-Mo"
Recorded in New Orleans, this 1953 Checker single never became a hit, but was covered 12 years later by The Dixie Cups as "Iko Iko," and gained international recognition through versions by Dr. John, The Neville Brothers, Natasha England, The Belle Stars, and others. James "Sugar Boy" Crawford wrote it by combining phrases from different chants he heard Mardi Gras Indians cry out during traditional street confrontations between tribes. Asked 50 years later by a magazine interviewer what the phrase "jock-a-mo" meant, he laughingly answered, "I really don't know."
Lowell Fulson: "Reconsider Baby"
A reluctant Leonard Chess OKed Fulson recording this brilliant 1954 Checker single in Dallas with his touring band. Good thing he did, because all the elements – Fulson's magnificent guitar, the driving beat, insistent horns, strong lyrics, and confident vocals – resulted in Fulson's best Chess Records release, giving him his biggest hit and making this West Coast blues a much-loved standard.
Muddy Waters: "I'm Ready"
The third of three 1954 Chess releases by Muddy to make the upper reaches of the R&B chart (the previous two were '"I'm Your Hoochie Coochie Man" and "I Just Want To Make Love To You") is frequently lauded for Little Walter's brilliant harmonica solo. But don't sell Muddy short as his power-punching delivery matches Willie Dixon's lyrics for their, as one critic put it, "believable malevolence."
Howlin' Wolf: "Evil (Is Going On)"
Recorded in May 1954, this Chess single has some historical weight to it in addition to being prime Wolf material and a frequently covered blues standard. It was the first Willie Dixon composition Wolf recorded and Wolf's first recording session with Hubert Sumlin, his long-time bandmate. He re-cut "Evil" in 1969 with wah-wah guitar accompaniment, and that version was Wolf's last single to chart.
The Moonglows: "Sincerely"
With their trademark "blow harmonies" placing them among the era's great doo-wop groups, The Moonglows enjoyed their biggest hit on their late-1954 Chess debut. Written by group member Harvey Fuqua (and, ostensibly, manager and famed DJ Alan Freed) with Bobby Lester singing lead, "Sincerely" topped the R&B charts and hit No.20 on the Pop chart. The McGuire Sisters immediately covered it, selling a million copies of their version.
The Hawketts: "Mardi Gras Mambo"
Like "Jock-A-Mo," this N'awlins standard needed time to gain popularity after its initial 1955 release. But Chess reissued it annually around Mardi Gras time and it grew into a perennial favorite. Propelled by John Boudreaux's drums, the song featured young singer and pianist Art Neville making his recording debut – the first time any Neville brother cut a disc. The Hawketts never made another record, but The Neville Brothers have never stopped.
Little Walter: "My Babe"
Like so many other African-American secular hits, Walter's second No.1 R&B record was based on a gospel song – "This Train," originally recorded by Sister Rosetta Tharpe. One of Willie Dixon's best Chess Records efforts (and the only Dixon-penned track to ever hit the top spot), the songwriter had tried it on Walter in 1954, but then restructured it the following year, a few days after playing on a gospel session for Chess that included a version of "This Train."
Chuck Berry And His Combo: "Maybellene"
As with a few Chess superstars, a dozen typically witty Berry singles could legitimately make this list of the 50 best Chess Records singles. But his 1955 debut, which captured Billboard's Triple Crown – No.1 on all three R&B charts – set the standard for the man, the label, and the genre. With its roots in the country hit "Ida Red," the template for rock'n'roll greatness is all there: the big beat, the fuzzy guitar, the barrelling pace, and clever lyrics about fast cars and fast women.
Bo Diddley: "I'm A Man"
The origins of Ellis McDaniel's "Bo Diddley beat" have never been definitively pinpointed, likely because it was the synthesis of many sources. Regardless, it emerged on his 1955 Checker debut single, made him a rock'n'roll pioneer, and music was never the same. Diddley recycled it on subsequent hits, all with that watery tremolo guitar sound, and the beat lived on, adopted and adapted by Buddy Holly, Johnny Otis, The Rolling Stones, The Who, Bruce Springsteen, and countless others. On the flip-side, Bo established his audacious persona by appropriating another man's beat, that of Muddy Waters' "Hoochie Coochie Man." Muddy repaid the favor by later refashioning "I'm A Man" as "Mannish Boy."
Bobby Charles: "Later Alligator"
You can't find a more iconic 50s rock'n'roll song than "See You Later, Alligator." Recorded in New Orleans, the original's R&B shuffle rhythm and backing horn section testify to its composer's intention that it be covered by Fats Domino. That never happened, but Bill Haley And His Comets tackled the song in 1956. The original was written and sung by 17-year-old Louisiana native Bobby Charles Guidry, whose stage name was changed by Leonard Chess when he released the song, as "Later Alligator," in 1955.
Sonny Boy Williamson II: "Don't Start Me Talkin'"
Call him Rice Miller or Sonny Boy II, or whatever you want; his trademark sly vocals, wry lyrics, and razor-sharp harmonica thrust this 1956 debut single for Checker to No.3 on Billboard's R&B chart. He had a monster band behind him, too: Muddy Waters, Jimmy Rogers, Willie Dixon, Otis Spann, and Fred Below.
Howlin' Wolf: "Smokestack Lightning"
Owing much to The Mississippi Sheiks' "Stop And Listen," this 1956 single is, very simply, Wolf at his most powerful, howling best – and hands-down one of the best Chess records releases. His anguished vocal, his echoing harmonica, his backing band (and especially Hubert Sumlin's continual riff) blending beautifully. One chord never sounded so good.
Chuck Berry: "Too Much Monkey Business"/ "Brown Eyed Handsome Man"
Not all Chuck's songs were about fun, cars, and girls. On his best Chess Records two-sided hit single, from 1956, he paired a proto-rap lamentation on his disgust for all sorts of "botheration" (certainly an inspiration for Bob Dylan's "Subterranean Homesick Blues") with a sly tribute to men of color, the problems they face, their sex appeal and even their emergence as US mass culture heroes – in this case, on the ball field. By then, Chuck, too, had become a cultural hero.
Bo Diddley: "Who Do You Love?"
It's not the Bo Diddley beat, but the strutting rhythm that served as the foundation for Bo to win over Arlene with his personal brand of voodoo, a concept he admittedly swiped from Muddy's "Hoochie-Coochie Man." Arlene told him she understood and, by the end of this much-covered, highly-lauded 1956 Checker single, so does the listener.
Jimmy Rogers: "Walking By Myself"
Inexplicably, this one only charted for one week in 1957, hitting No.14 on Billboard's R&B list, but you won't find a better example of Chicago blues. Rogers was fronting his own band, years after playing in Muddy's, when "Walking By Myself" was cut, with his easy vocals and outstanding accompaniment by harpist Big Walter Horton.
Dale Hawkins: "Suzie Q"
From the drop of the needle on this 1957 Checker single, the drums, cowbell, and James Burton's swampy guitar grab you, even before Hawkins' clean vocal slides in. Burton's solos shine as Dale screams encouragement, making this an essential pick from the best Chess Records rockabilly cuts. Hawkins paid a Louisiana radio station $25 to let his group record it during off hours. A decent investment – it was honored by The Rock And Roll Hall of Fame as one of the 500 songs that shaped rock'n'roll.
Susie Q (1956 demo Version)
Harvey & The Moonglows: "Ten Commandments Of Love"
The doo-wop era was ending and The Moonglows were in turmoil, but they managed their final chart hit in 1958, gloriously harmonizing behind Harvey Fuqua's lead and creating a much-covered standard by everyone from David Houston & Barbara Mandrell to Bob Marley And The Wailers. If you listen closely, you'll discover there is no 10th commandment.
Chuck Berry: "Johnny B Goode"
Of all his (or anyone's) anthems to rock'n'roll, none resonated louder than this 1958 Chess single – and that includes Chuck's own "Roll Over Beethoven," covered by The Beatles. From the guitar intro (taken from Louis Jordan's 1946 hit "Ain't That Just Like A Woman") to the rousing chorus, it embodies every young guitar slinger's fondest dreams and aspirations. Not only one of the best Chess Records releases, but one of the best rock'n'roll cuts of all time.
Etta James: "All I Could Do Was Cry"
On her brilliant 1960 Argo debut album, At Last!, Etta James righteously wailed on a song written by a formidable trio that included Billy Davis, who would soon be Chess' A&R boss and helm their move to soul music; Berry Gordy, who was just starting Motown Records; and Gwen Gordy, Berry's sister who started Anna Records with Davis. "All I Could Do Was Cry" was first offered to Erma Franklin (Aretha's older sister) as an inducement to join Anna. But with Erma leaning toward jazz, they sold it to Chess, who used it to launch Etta's successful tenure there.
Howlin' Wolf: "Spoonful"
Bluesmen had been singing about wanting a spoonful since at least the 20s, if not earlier, but when Willie Dixon married that theme with Wolf's penchant for one-chord compositions, the result was their most powerful collaboration. This 1960 classic may not have charted (a version on Chess by Etta James and Harvey Fuqua did), but it remains a seminal recording, up there with the very best Chess records.
Elmore James: "Madison Blues"
The highly influential blues guitarist, singer, and composer had two stints with Chess, one in the early 50s and another around 1960 that produced this single. Nothing he recorded for Chess ever charted, but this record's afterlife included noteworthy covers by Fleetwood Mac and George Thorogood And The Destroyers.
Etta James: "At Last"
Glenn Miller recorded the original version in 1941, but Etta's supple reading 20 years later, on Argo (arranged by Riley Hampton), stands as the definitive performance – so much so, that it was inducted into the Grammy Hall Of Fame, forever cementing its status as one of the best Chess Records singles. "At Last" has been endlessly covered, danced-to at weddings, used in films and commercials, and famously performed at Barack Obama's 2009 inauguration by Beyoncé, who had played James in the film Cadillac Records. Etta's version eclipses them all.
Jan Bradley: "Mama Didn't Lie"
Curtis Mayfield was just starting to write for other acts besides his own Impressions in 1963 when Dan Talty, who owned a small Chicago record label, brought him Jan Bradley. Curtis composed a perfect song for her youthful soprano voice, Talty produced it and Chess agreed to take the recording nationwide. It rose as high as No.4 on the Cashbox R&B chart and No.14 on Billboard's Pop chart.
Sonny Boy Williamson II: "Help Me"
Based on Booker T & The MGs' hit "Green Onions," this 1963 Checker single was an international hit, especially in England, owing in large part to Sonny Boy's first European tour, and his staying in England afterward and playing the local beat clubs. This recording, his first with an organ behind him, was inducted into the Blues Foundation Hall Of Fame.
Mitty Collier: "I Had A Talk With My Man"
This 1964 Chess single came directly from gospel music – specifically James Cleveland And The Angelic Choir's 1962 recording "I Had A Talk With God Last Night." Keyboardist Leonard Caston Jr had brought Cleveland's record to the Chess studio and, along with producer Billy Davis, transformed it for Mitty's rich contralto, augmented by strings, French horns, and gospel piano touches.
I Had A Talk With My Man Last Night
Chuck Berry: "You Never Can Tell"
While merely a decent-sized hit at the time of its 1964 release, this paean to homegrown philosophy has lasting staying power, covered by all sorts of artists in all sorts of genres, and famously used in the film Pulp Fiction. As Chuck sang, "C'est la vie, say the old folks/Goes to show you never can tell."
Jackie Ross: "Selfish One"
Chess had enjoyed great success with tough women singers such as Etta James, but when softer soul sounds came into vogue, the label responded with artists the likes of Jackie Ross. This 1964 hit, her biggest, reached No.4 on Cashbox's R&B chart. It had an uncommon feature: two instrumental flourishes in the intro, the first of which was used later by Edwin Starr in his hit "SOS," while the second borrowed the melody from the often-recorded standard "Tenderly."
Little Milton: "We're Gonna Make It"
The mid-century advances of the Civil Rights Movement and small economic gains yielded a more optimistic, if tentative, mindset among African-Americans that found its reflection in music. The blues diminished in popularity and, by 1965, songs like this filled the airwaves. At six feet and 240 pounds, East St Louis's Milton Campbell was hardly little, and he had a big voice to match his true size.
Bobby Moore & The Rhythm Aces: "Searching For My Love"
The first Chess hit to be recorded in the then-emerging recording mecca of Muscle Shoals featured the wistful voice of Chico Jenkins and Moore's tenor gliding alongside. The double-timed bridge also helped propel this super-infectious 1966 Checker single into the R&B Top 10 and the Pop Top 30, the only major entry for Moore's Montgomery, Alabama, journeymen.
Ramsey Lewis Trio: "Hang On Sloopy"
Musical worlds wildly collide on this second of three Top 10 pop instrumental hits by Lewis and his group, who magically transformed a chart-topping garage band smash by The McCoys into a live jazz track. It was set not in some smoky bar, but in a hand-clapping, 1965 go-go discotheque with a singalong frat-rock chorus. Bassist Eldee Young and drummer Red Holt swing the rhythm that Lewis' piano playfully dances upon. They may not have answered the age-old question of just who Sloopy is, but they certainly laid bare the bluesy roots of rock'n'roll for all to hear on one of the best Chess Records singles of the 60s.
Hang On Sloopy (Live At The Lighthouse, Hermosa Beach, CA. / 1965)
Billy Stewart: "I Do Love You"
He was nicknamed Fat Boy but his friends called him Motormouth, and Stewart's unique soul scatting included staccato lyrical repetition and a soaring falsetto that heightened the emotional intensity of his releases. He was at his best on ballads, and none were better than this 1965 self-penned Chess hit.
Fontella Bass: "Rescue Me"
One of the biggest-selling records in the label's history, "Rescue Me" remains one of the best Chess Records soul outings, and has had a long life thanks to oldies radio airplay, numerous covers and its use in commercials and films. The product of a 1965 in-studio jam session between Bass, songwriters Carl Smith and Raynard Minor, and producer Billy Davis, the finished track shines thanks to Fontella's appealing vocals, Louis Satterfield's bubbling bassline, and Gene Barge's authoritative horn arrangement.
Billy Stewart: "Summertime"
You have to wonder what George Gershwin would have thought of his languid deep South ballad from Porgy And Bess, re-imagined and radically transformed into a Chicago soul stomper. Produced by Billy Davis, arranged by Phil Wright, Stewart takes center stage, stuttering and yelping his way from start to finish. It reached the Top 10 on both Pop and R&B charts, so Gershwin would have at least been pleased with his royalty check.
Summertime (Long Version)
Etta James: "Tell Mama"/"I'd Rather Go Blind"
Etta hadn't had a big hit in four years when Leonard Chess, looking for a deeper soul sound for the singer, booked her into Muscle Shoals' FAME Studio in 1967. Rick Hall picked 'Tell Mama' for her, written and originally recorded by Clarence Carter as "Tell Daddy." Singer, song, and studio meshed perfectly, resulting in a Top 10 R&B and Top 25 pop success. The flip-side was co-written by James and her friend Ellington "Fugi" Jordan while he was imprisoned. Though it didn't chart, it became one of her signature tunes and saw another one of the best Chess Records join the canon of soul music's greatest ballads, covered countless times on both sides of the Atlantic.
The Dells: "Stay In My Corner"
The Illinois quintet's first version for Vee-Jay three years earlier got very modest attention, but they re-cut it in 1968 at a slower pace for their debut Cadet LP, singing the same extended version they performed in concert, vamping extensively between the bridge and the outro. Despite running over six minutes, radio play forced Chess to release it as a single, and it shot to No.1 on the R&B chart and No.10 on the Pop chart.
Andre Williams: "Cadillac Jack"
A purveyor of wild, funky novelty records, many of which foreshadowed rap, Williams never enjoyed a major hit, but never lacked for energy either. He worked as singer, songwriter, and producer for many labels, and his Chess output included this humorous but cautionary 1968 tale about a legendary South Side Chicago street hustler who ended up worse than bad, bad Leroy Brown. Jim Croce's creation might well have been inspired by Jack.
Cadillac Jack - Andre Williams
Follow the Chess Records Essential playlist for more of the best Chess Records.