'Did I Shave My Legs For This?': Deana Carter's Striking Debut
The album was one of the most striking debuts in country music history. Decades later, it sounds just as good.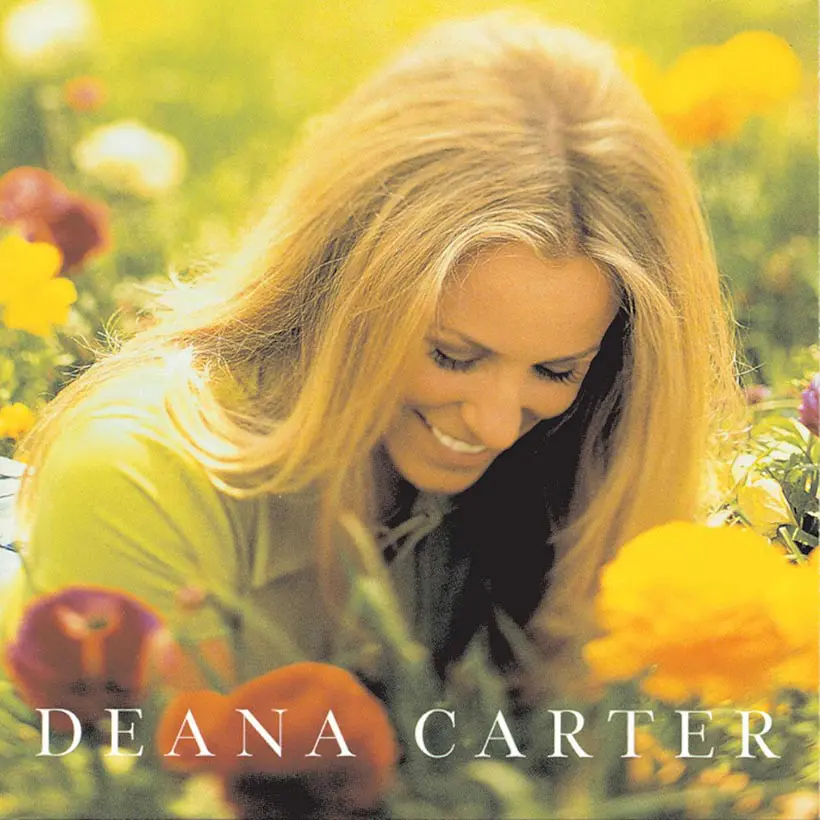 When listening to a song like "Strawberry Wine," it's tempting to lodge a familiar complaint: "You just don't hear anything like this on country radio anymore." Lines like "The hot July moon saw everything," penned by Nashville Songwriters Hall of Famer Matraca Berg and Gary Harrison, do feel like remnants of a bygone era, evidence of the kind of musical poetry we always believe to be exclusive to the past. But the single, Deana Carter's debut, was an anomaly even when it was released in 1996. A slow, melancholy, metaphor-laden waltz, the song was far from a surefire hit then — and would have been a tough sell in almost any phase of country history.
"When I told Matraca it was going to be the first single, she was like, 'Oh no way, that's the worst idea – it's a five minute waltz!'" Carter says. "It did sound very different, for the time."
Listen to the 25th anniversary editions of Deana Carter's Did I Shave My Legs For This? here.
But "Strawberry Wine" resonated with Carter and what would soon be millions of her fans, and proved to be remarkably radio-friendly despite its unorthodox aesthetic. If there was mild controversy about the song's tawdry implications, it was irrelevant by comparison to all the people who heard its truth. "She was
just singing my life story," Carter remembers of hearing Berg perform the song. "I remember being gobsmacked that it was so spot on."
Deana Carter - Strawberry Wine (Official Music Video)
"Strawberry Wine" became her signature, and one of the biggest country hits of the decade — the fuel that pushed Did I Shave My Legs For This?, her first album, to go platinum five times over. The song, and the album, hit a '90s sweet spot: Carter's earned, honest songwriting and classic country sensibility (which many attributed to her father, acclaimed session guitarist Fred Carter, Jr.) were hued by a hint of the grit and newness of less-country peers like Sheryl Crow.
The album was the product of years of work. Carter was sent back to the drawing board countless times by legendary producer Jimmy Bowen as he culled the album's 11 songs – six co-written by Carter, five by others. Carter was responsible for the timeless title track, a punchy, too-real description of a partnership gone lopsided that happens to be one of the album's best vocal showcases. Nowhere else in music has the arduousness (and selflessness) of leg-shaving been so effectively documented.
Deana Carter - Did I Shave My Legs For This?
​​"I definitely wanted it to be the title [of the album], because I knew that I would only get one shot," Carter says. "I felt like the record was so heavy in certain spots, so I wanted [the listener] to be pulled in in a light-hearted, curious way."
When Did I Shave My Legs For This? was released, much of the media's attention was consumed by the fact that Carter, at 31, was being kept from unfettered country dominance by the emergence of a young prodigy named LeAnn Rimes. In retrospect, though, the success of the album is in part a tribute to how much greater tolerance country radio had for not just a diversity of sounds, but of genders. When Carter reached No. 1 on Billboard's Hot Country Songs chart for the first time in November 1996 with "Strawberry Wine," Patty Loveless, Reba McEntire, and Terri Clark were in the top ten with her.
"Back then, it was wonderful because radio played everybody," says Carter. "They played duos and bands and a ton of different girls, but the key was that all the records all sounded so different. You knew who you were listening to."
What made Did I Shave My Legs For This? different was the songs – romantic in a familiar way with just enough flair and depth to stand out, even in the crowded field Carter describes. "My mentors – my parents and Jimmy Bowen – always taught me to make the songs the most important thing," she concludes. "You might have a better song tomorrow or the next day. Never quit pursuing it."
Listen to the 25th anniversary editions of Did I Shave My Legs For This? here.