'On Through The Night': Def Leppard's Debut Remains A NWOBHM Classic
With their debut album, 'On Through The Night,' Def Leppard proved they were no strangers to ambition, paving the way for later career highs.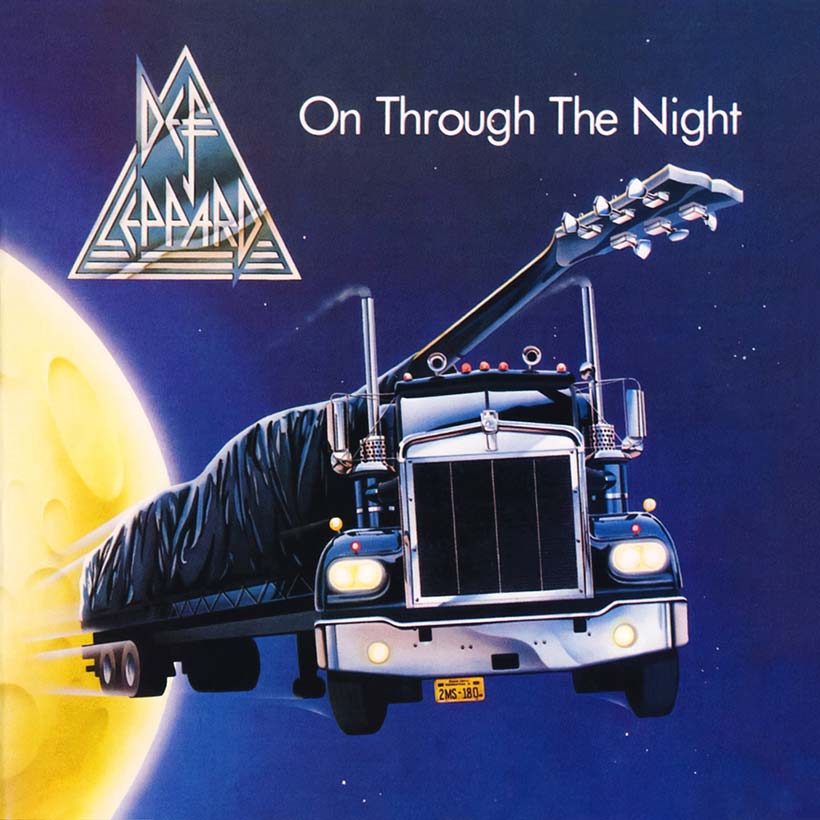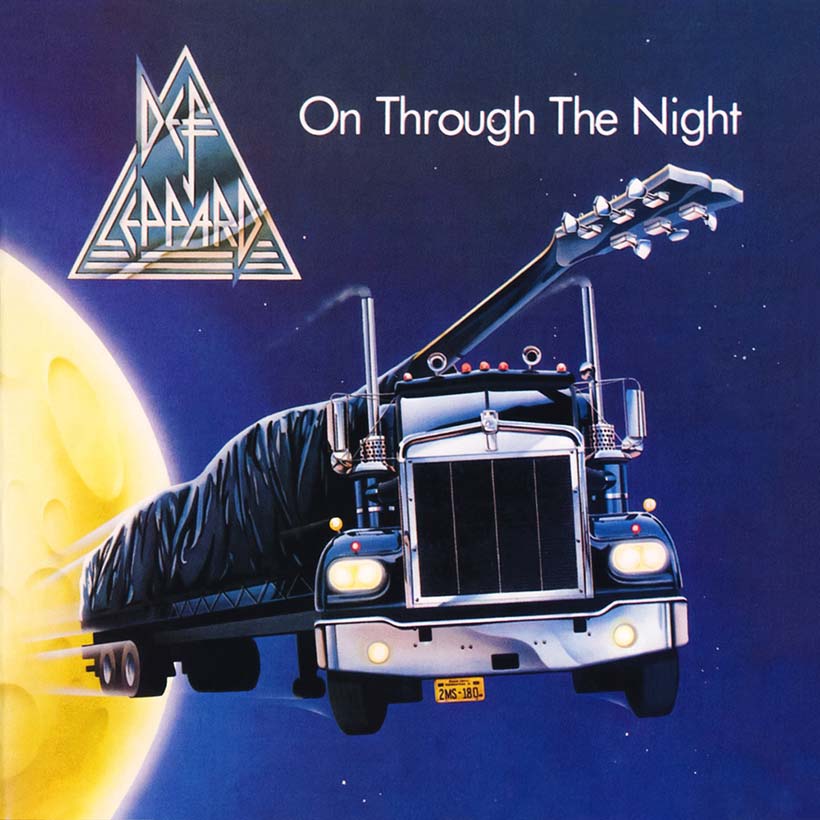 It may not have the critical or commercial cachet of their landmark titles Pyromania and Hysteria, but Def Leppard's 1980 debut, On Through The Night, effectively captured the band's confident initial strides on a remarkable journey which has led to over 100 million record sales worldwide and induction into the hallowed Rock And Roll Hall Of Fame.
Listen to On Through The Night now.
The deal that led to On Through The Night's release, on March 14, 1980, came through Def Leppard's connection with the New Wave Of British Heavy Metal. First coined by Sounds journalist Geoff Barton in May 1979, the NWOBHM banner collectivized a group of fast-rising, grassroots-level UK rock acts (also including Iron Maiden, Tygers Of Pan Tang, Saxon, and Diamond Head) whose sound reflected their love of classic 70s hard rock outfits such as Deep Purple, Black Sabbath, and Thin Lizzy, but infused it with the energy and vitality of punk.
"[By 1977], rock had got really overblown – really boring, people droning on with guitar solos," Def Leppard guitarist Phil Collen told Record Collector in 2018. "I loved it when punk came out and kicked everyone's arse. [Sex] Pistols were the most wonderful thing I'd heard in years. 'God Save The Queen' is still my ringtone now!"
"Young, vigorous and very tight"
The lines between punk and metal also blurred when punk's DIY mentality inspired newly established independent labels the likes of Tyneside's Neat Records to release early singles by NWOBHM acts such as Motorway and Tygers Of Pan Tang. Def Leppard also self-released their raw but exhilarating self-titled debut EP through their Bludgeon Riffola imprint early in 1979. The ball started rolling when vocalist Joe Elliott hand-delivered a copy to influential BBC Radio 1 DJ John Peel at Sheffield University.
Having secured Peel's patronage and national radio coverage, the Def Leppard EP and the band's burgeoning live reputation led to Elliott and company signing with Phonogram for the UK and Europe (and with Mercury in the US). Their new label paired them with Judas Priest producer Tom Allom for their debut album, which was recorded at Startling Studios in Ascot, a country estate belonging to Ringo Starr. Both band and producer were keen to capture Leppard's raunchy live sound, working quickly to get On Through The Night safely in the can after just two weeks of sessions prior to Christmas 1979 and two additional weeks for tweaking and mixing early in 1980.
"They were great guys to work with and they were such a great band," Allom told Classic Rock in 2011. "I went to see them before I did the album – they were opening up for AC/DC in Birmingham. They were fantastic, so young and vigorous and very tight, so it was easy to get good performances out of them."
No strangers to ambition
Though lacking the poise and sophistication of their legend-enshrining later albums, the brash On Through The Night still has plenty to recommend it. Adrenalized, hook-stuffed anthems such as "Wasted," "Rock Brigade," "It Could Be You" and re-recorded EP highlight 'Rocks Off' showed how deftly the band's bristling rock sound embraced the three-minute pop format, while "Hello America" – with its layered, Queen-esque vocal arrangement – and the complex, Rush-style epic "Overture" proved Joe Elliott and the troops were no strangers to ambition. Perhaps most decisively, the cinematic "Sorrow Is A Woman" drew up the blueprint for future smoldering rock ballads such as "Bringin' On The Heartbreak" and "Love Bites" which would later help launch Def Leppard on the international stage.
DEF LEPPARD - On Through The Night Standout Song - Wasted
On Through The Night peaked at No.15 on the UK Top 40 and swiftly opened doors for Def Leppard, who supported its release with a series of high-profile US opening slots for Pat Travers and Ted Nugent, and a slot at UK's Reading Festival.
Even more significantly, critical appraisals such as Rolling Stone's, which proclaimed On Through The Night to be "awfully impressive for a band making its vinyl debut," piqued the interest of AC/DC producer Mutt Lange – the man who would later helm High'n'Dry, Pyromania, and Hysteria, and help mold Def Leppard into the legendary act they are today.