'You Don't Have To Go': R&B Ace Jimmy Reed Makes The Scene
The first appearance on the R&B countdown of the Mississippi blues original came on March 5, 1955.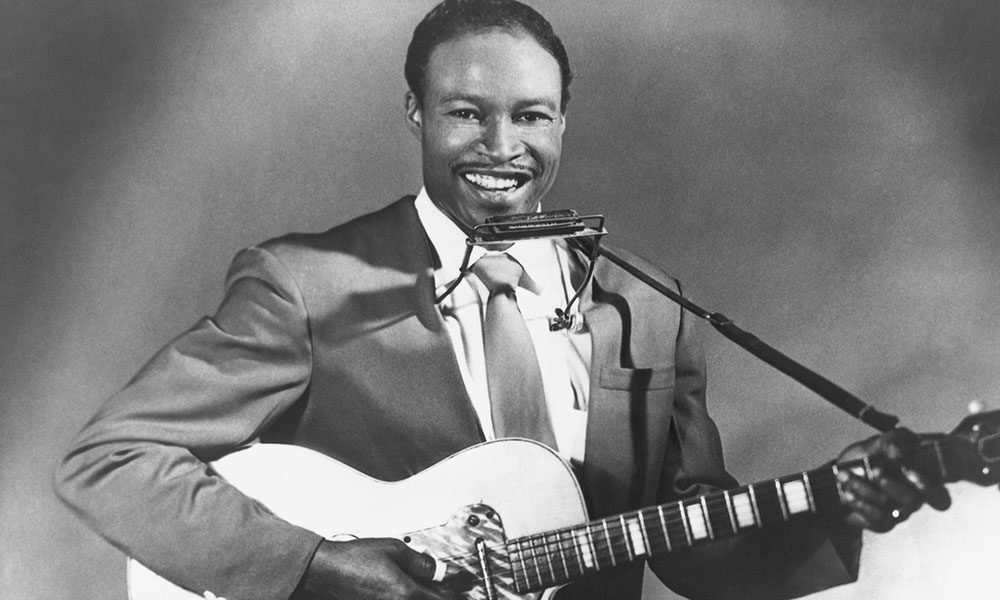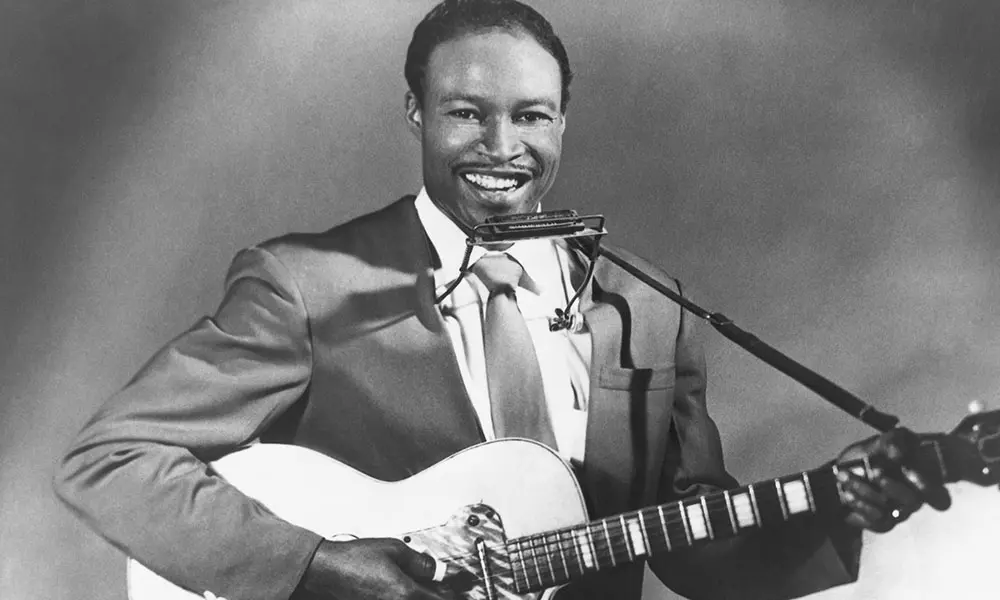 America's Rhythm & Blues charts of March 5, 1955 marked a red letter day for the blues. In particular, they recorded a significant moment in the career one of the genre's real heavyweights of the 50s and 60s, with the first appearance on the countdown of Mississippi original Jimmy Reed.
Posthumously inducted into the Rock and Roll Hall of Fame in 1991 for his immense influence on future generations of blues-rockers, Reed had been paying his dues down south for many years by the time of his breakthrough on Vee-Jay Records. He was raised in the Delta, and after serving in the US Navy while still a teenager towards the end of World War II, worked for a time in a meat-packing plant.
Making the familiar exodus to Chicago in 1953, he sang in local bands and on street corners, but when Vee-Jay signed him, Reed and his trio swiftly hit paydirt. The Best Sellers In Stores chart in the Rhythm & Blues Records section of Billboard for that week in March 1955 had the typically gritty, ultra-bluesy "You Don't Have To Go" as a new entry at No.13. The track, credited to Jimmy Reed and his Trio, also bowed on Most Played In Juke Boxes, at No.10.
Listen to the Blues Classics playlist.
"You Don't Have To Go" went on to peak at No.5, in a ten-week run that set Reed on an almost unbroken sequence of chart appearances that stretched for six years, all the way to 1961. That included no fewer than nine more Top 10 hits from 17 entries, followed by two more modest hits in 1965-66. "Ain't That Lovin' You Baby," "Baby What You Want Me To Do," "Bright Lights Big City," and more. Everyone from Elvis to the Stones was listening, as the legacy of Jimmy Reed grew and grew.
Buy or stream "You Don't Have To Go" on Mr. Luck: The Complete Vee-Jay Singles.