Let Him Roll: The Best Of The Johnny Cash Mercury Albums
As the best Johnny Cash Mercury albums show, the country legend was taking big risks with material well before Rick Rubin came along.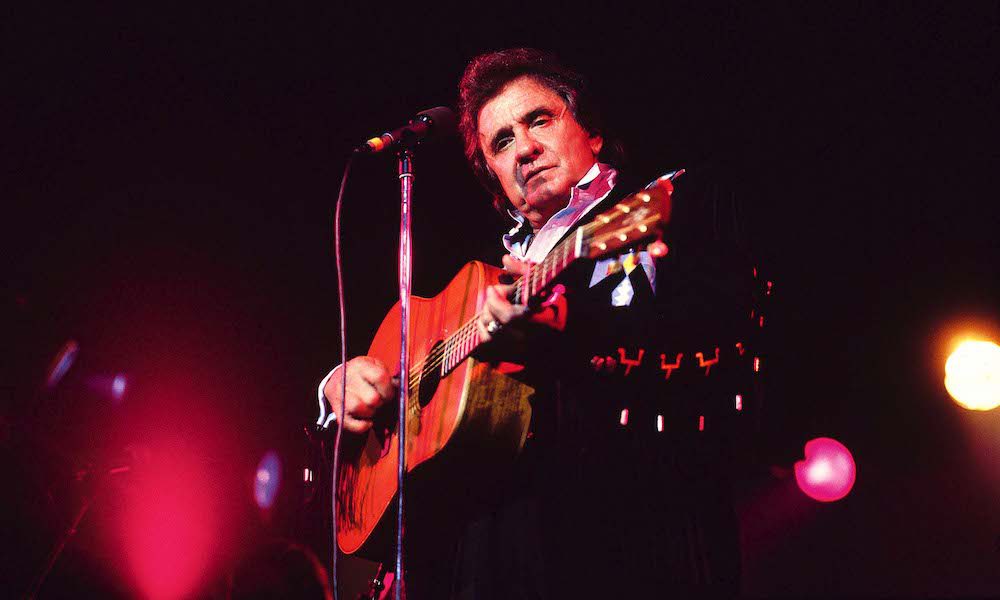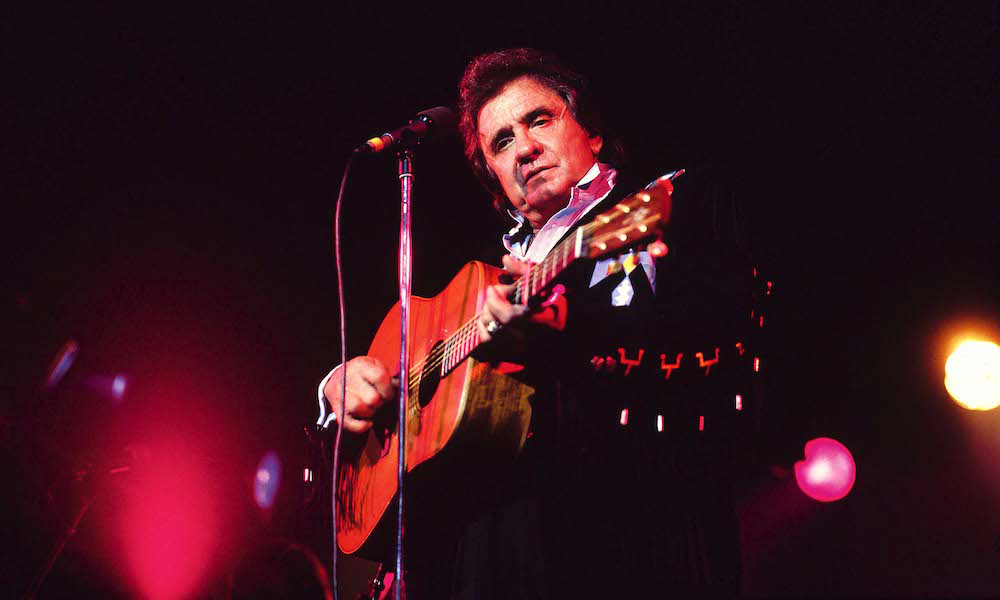 If there's one stretch that gets precious little love in Johnny Cash's career, it's the Mercury albums during the late 80s and early 90s. This period came just before his American Recordings comeback with Rick Rubin. And some believe his time with Mercury was a misguided stretch into commercial territory. But that view doesn't hold up when you listen to the five albums that came out of this period. Commercial, yes: Cash always liked having hits, and since his three-decade stay with Columbia had ended, the hope was that Mercury would rekindle the magic. Instead of making slick, Nashville-sounding records, however, Cash did something gutsier.
Listen to Johnny Cash: The Complete Mercury Studio Recordings (1986-1991) now.
The main producer for Cash's Mercury albums was Jack Clement, one of his oldest collaborators – he wrote the Sun Records hit "Ballad of a Teenage Queen" and produced the classic "Ring of Fire." For the most part, Clement did his damndest to make the Mercury tracks sound like Sun. There's a lot of slapback echo, few production frills, and plenty of that boom-chicka-boom guitar (some of it played impeccably by Marty Stuart).
With many of his Mercury sessions arriving on a 7LP box and 2LP collection, here's a look back at this overlooked period.
Originals
One of the outright gems of Cash's Mercury years was Boom Chicka Boom's "A Backstage Pass," a tune about all the types of humanity you meet at a Willie Nelson show: "wackos and weirdos, and dingbats and dodos/Athletes and movie stars, and David Allan Coe!" All the name-dropping is very funny, and also rather endearing. Cash seems just as impressed by all the goings-on at Willie's backstage as any mere mortal might be. This humor also comes through on "I'd Rather Have You," a jovial love song that cries out to be covered.
Cash didn't avoid writing deeper songs in this era: "The Ballad of Barbara" updates the traditional "Barbara Allen" as a modern tragedy. And "Angel and the Badman" (from The Mystery of Life) tells of a boozing gunslinger who finds redemption through love, a story masterfully told in just two minutes and twenty-two seconds.
Collaborations
When the first of Johnny Cash's Mercury albums didn't hit, it was time for an all-star collaborative album. Cash pulled out all the stops for 1988's Water from the Wells of Home, recording first-rate songs with a dream team of guest stars. He also kept things in the family. His son John Carter Cash duets on the title song, a moving late-in-life song that gives the effect of the singer meeting his younger self. The younger Cash also sings on "Call Me the Breeze," whose arrangement brings Skynyrd to Sun. Another family member turns up on the album's one remake, "Ballad of a Teenage Queen," with Rosanne Cash playing the title character.
The album's standout, "New Moon Over Jamaica" was written by the once-only team of Cash, Tom T Hall, and Paul McCartney; the latter also duets. Given the title and McCartney's presence, you might expect reggae. You'd be wrong. It's a sweet Western ballad with a "Tumbling Tumbleweeds" feel. Yet neither his fans nor McCartney's seemed aware that this fine track even existed. Same goes for "Wanted Man." The immediately grabbing chorus and sparkling wordplay make it sound like an old country standard, but it was written and recorded for The Mystery of Life. Cash's co-writer for that one? None other than Bob Dylan.
Contemporary Country
The majority of Johnny Cash's Mercury albums were devoted to rootsy-sounding, highly accessible songs pitched at country radio. It boggles the mind that not one of them broke through. Cash was drawing from some of the best writers around – John Prine, Guy Clark, Tom T Hall – and reviving the occasional classic ("16 Tons") he hadn't gotten around to before. But there were some worthy new songs as well. Though the title is certainly unorthodox, "Heavy Metal Don't Mean Rock & Roll to Me" is a sharp, modern truckin' song. And Boom Chicka Boom's finale, "That's One You Owe Me," is a sly story song that traces a friendship over time. The friend does the singer a few favors, then later when the friend's wife comes on to the singer, he turns her down.
Eyebrow Raisers
Things get positively strange on some of these albums. "Beans for Breakfast" is your basic story of a guy falling apart when his gal walks out, but in this case, his life goes way off the rails. And what's with the beans anyway? Of all the familiar songs he covered in his career, the most left-field choice has to be Harry Chapin's "Cats in the Cradle," particularly since he gives Chapin's teary story of father-son neglect a chipper, Sun-like arrangement.
Another surprise is a lost gem that now only appears on the expanded version of Boom Chicka Boom, "I Draw the Line." As you'd expect from the title, it's an update of "I Walk the Line," one of the few times that Cash ever recorded an explicit sequel to a hit. The groove is similar (though with tack piano this time), and the guitarist keeps hinting at that familiar lick. Both songs are about the same thing, staying faithful when you're away from home, but with one big difference: The singer in "I Walk the Line" wouldn't be caught dead cheating, but in "I Draw the Line," he admits giving in to temptation all the time – he just draws the line at, "going on when I approach the danger zone." Unlike the more famous tune, it makes you wonder how much he's gotten away with.
But the most surprising song of the Mercury batch has to be its second Elvis Costello song, the previously unrecorded 'Hidden Shame'. Even for Costello, this is one heavyweight song. The singer reveals his darkest secret… which was that, in a moment of youthful passion, he pushed his best friend off a cliff because he was in love with him. (It also hints they acted on their love.) Neither Cash nor Costello dealt much with sexuality otherwise, so this was a bit of a shocker, easily proving that Cash was taking big risks with material well before Rubin came along.
Johnny Cash: The Complete Mercury Studio Recordings (1986-1991) 7LP set can be bought here.