KatyCats: What Scratches The Itch Of A Katy Perry Fan?
With her decision to use fan artwork for her Spotify Canvas visuals, Katy Perry is celebrating the creativity of the KatyCats who have supported her.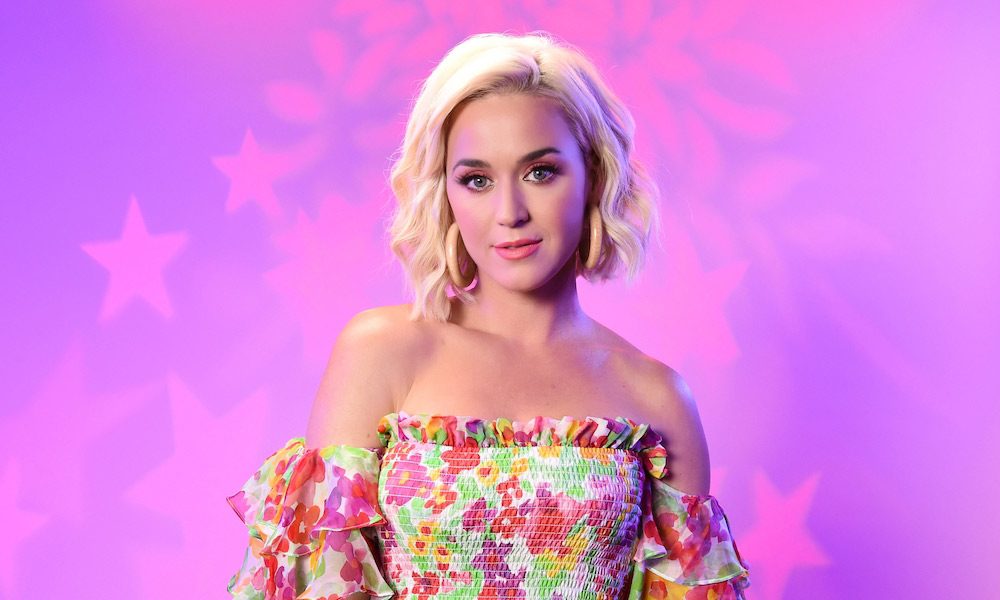 What makes an artist an icon? Well, sales play their part: enjoy a lengthy career, stack up some multi-platinum releases and someone will decide that longevity earns you the accolade. Then there's the role of the critic: enough credibility-points scored and access into that hallowed camp is guaranteed after that first base of wider awareness. But the defining common denominator between the body of true icons is the relationship they enjoy with their fans. While flash-in-the-pan teen sensations tend to burn out as quickly as they ignite, acts that hit the top league all establish a rapport much deeper than mutually supportive appreciation. These are the artists who inspire a devotion so tribal their fanbases even name themselves: Taylor Swift has her Swifties, Ariana Grande her Arianators, and Katy Perry her KatyCats. All are fiercely devoted to their idols.
Listen to the best of Katy Perry on Apple Music and Spotify.
An intense bond
In the 21st Century, the bond between fan and artist can be more intense than ever. For Katy Perry, who broke worldwide with the sassy 'I Kissed A Girl', in 2008, the relationship she enjoys with her fans shares some of the DNA of other legendary female singers: its maternal heart.  Madonna found her voice and adoration with an unapologetic stance on sexuality and empowerment; Lady Gaga then reinterpreted it for a new generation. The Spice Girls took a simpler confidence-building message and inspired millions of young girls in the late 90s, while, 20 years on, Taylor Swift embodies the same sense of trust and self-belief in a more nuanced, complex world.
Katy Perry has drawn from her own life experiences but refuses to dumb down with simple slogans or one-dimensional positions on a narrow range of issues. Her most devoted fans, KatyCats are a diverse pack that defy definition by gender, race, age or sexual orientation.
"Being a KatyCat, you feel like you belong"
In 2015, Billboard created the Fan Army Face-Off, which pitched enthusiasts against each other to try to distill the unique appeal of their idols. In Katy's case, one fan wrote: "This world can be harsh and cruel at times. Sometimes people feel alone, unloved or unwanted. But being a KatyCat, you feel like you belong. We are a family; a big, loving, crazy, amazing family! We are from all over the world. We are all different ages, colours, orientations and religions. None of that matters. It's all about uniting as one and sharing our passion and love for Katy and her music. Katy herself treats us like family."
Katy Perry - Firework (Official Music Video)
In 2017, Katy helped celebrate Coming Out Day by inviting two female fans to join her onstage at a gig in Brooklyn, New York, for a unique wedding proposal that the singer-songwriter agreed to help engineer after one of the women sent her an email, requesting her aid. "I hope everything works out," she said. "You guys are beautiful."
That set-up took some planning, but Katy's keen to keep things real and in the moment. In that same year, she ditched her security to embrace fans as shocked as she was by the terrible terrorist attack at Ariana Grande's concert in Manchester, England. Though one of the most famous people on the planet, she isn't afraid to step out from behind the choreographed protection so many stars are forced to stay behind. A quick trawl on social media throws up scores of spontaneous moments like this.
Leader of the pack
This authenticity has served her well from the start. The high-impact era of Teenage Dream, when so many KatyCats had yet to reach their teens, has evolved into the more subtle and reflective themes of Witness, but she has kept her audience with her. In many ways, fans and star have grown together, questioning and learning with more confidence as they share the ups and downs of life.
In 2020, a star's ability to talk with fans is broader, faster and potentially riskier. Katy, however, avoids clumsy marketing constructs or tabloid-baiting controversies. Hers is a more heartfelt sense of kinship. For KatyCats, she is still very much the leader of the pack.
Looking for more? Discover how Katy Perry evolved from a whip-cream dream to writing "purposeful pop".
Format:
UK English