'Last Of The Breed': Willie Nelson, Merle Haggard and Ray Price's Classic
Hearing this trio collaborate on a bunch of classic tunes is a timeless treat.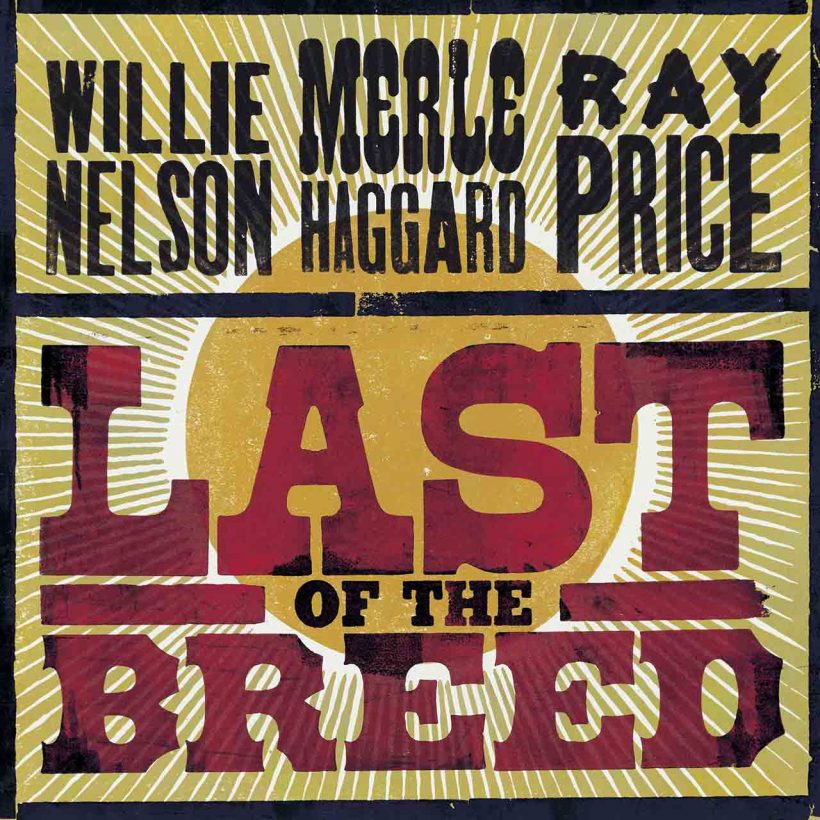 It's fair to grow weary of country music's relentless nostalgia – the entire genre, after all, keeps a laser focus on the good ol' days. However, few people have earned the right to look backward with rose-colored glasses more than the three icons of the genre that came together to make the Lost Highway record Last of the Breed. Willie Nelson, Ray Price, and Merle Haggard did so much to reinvent the genre that hearing them collaborate on a bunch of classic tunes is a timeless treat.
Willie Nelson aficionados will know well that one of his earliest breaks was playing bass for Price – but Buddy Emmons, the legendary pedal steel player who supplied the earth-shifting background harmonies and riffs on Price's recording of "Night Life," appears on Last of the Breed as well, making for an incredible reunion of the artists who were once gigging around Texas honky-tonks and state fairs together. Fiddler Johnny Gimble, meanwhile, gave Willie another pre-fame gig on a local TV show he was curating in the '60s, and joined Haggard on his 1970 Bob Wills tribute album – he too joins the Last of the Breed band for a victory lap. All that on top of, of course, Pancho and Lefty crooning together.
Listen to Last of the Breed now.
The sound of Last of the Breed is one that had been slowly going extinct for almost a half-century before the album was released. Bob Wills' and Floyd Tillman's western swing is the core inspiration, all gently loping dancefloor grooves and wistful solos. Rather than play the hits, as they easily might have, the trio chose instead to exercise their country music nerddom (and their vast experience in bygone barrooms and dancehalls) by selecting an array of familiar and less-known western tunes, with a couple of unlikely originals sprinkled throughout.
Pick Me Up On Your Way Down
That choice pushed the individual artists away from the spotlight, sending them back to the days when all they had to do was keep the bass line going and the crowd moving; if they were too big to go back to Gruene Hall or John T. Floore's, at least they could try to capture the spirit of those places on tape. The band's effortless alchemy is at the heart of Last of the Breed, making classics like "Pick Me Up On Your Way Down" sound as sweet and pure as ever. Not a note is out of place, even on the trio's timeworn vocals, but it still feels lively thanks to the unabashed enthusiasm they have for these songs.
Starting the album with the winkingly morose Bob Wills tune "My Life's Been A Pleasure" and ending it with the Cindy Walker lullaby "Night Watch" gave it a grim self-awareness; many of the album's legends, including Haggard, Price, Gimble, and Emmons, have passed in the years since its release. For as much as the trio's position as the self-proclaimed "last of a dying breed" might have chafed some listeners and critics, the history they tried to help us savor is only fading further and further into the past. That they left us with one more record of their knowledge, their passion, and their music, then, is about the most selfless thing they could have done.