'Louie Louie' In 20 Takes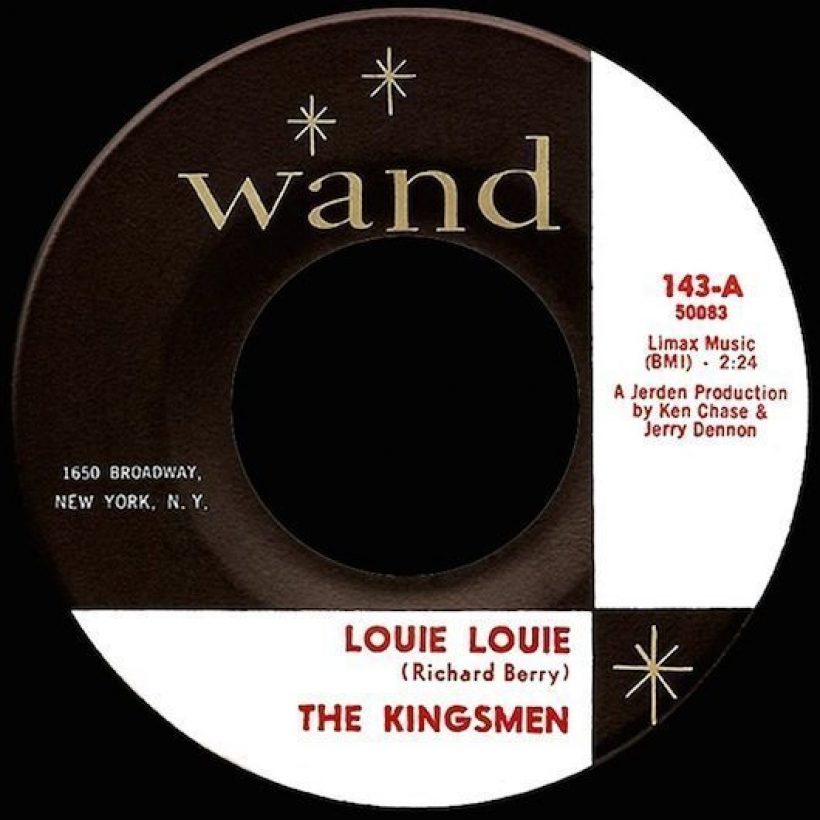 The widespread international coverage of the death a year ago of Jack Ely, the former lead singer and co-founder of Portland, Oregon band the Kingsmen, was a fitting acknowledgement of his timeless performance as lead vocalist on their ultimate garage rock recording of 'Louie Louie.'
The song, written by Richard Berry, was already some eight years old when the five-piece Kingsmen crashed onto the Billboard Hot 100 with their version in 1963. Ely's superbly slouchy, laid back interpretation of the lyrics (famously inspired by the fact that he was wearing braces on his teeth) hilariously provoked an FBI investigation, on the basis that surely anything that sounded that dirty must be obscene.
No prosecution was forthcoming, of course, and by then the Kingsmen's recording, on the Wand label, was on its way into rock 'n' roll folklore. It spent no fewer than six weeks at No. 2 on the American chart in December 1963 and January 1964, held off the top by first the Singing Nun, of all novelty hits, with 'Dominique,' and then teen idol Bobby Vinton's 'There! I've Said It Again.'
The disc also became the chief inspiration for literally thousands of cover versions, in just about every style of music from reggae to metal to soul to pop to hardcore punk. Ely passed away in the same month that International Louie Louie Day is celebrated annually, on 11 April, Richard Berry's birthday.
The Kingsmen had seven more Hot 100 chart entries, including a top 20 cover of the Motown favourite 'Money' and a top five 1965 hit with 'The Jolly Green Giant.' Ely then formed the Courtmen, who even caught the cover version bug themselves, releasing 'Louie Louie '66' on the Bang label.
As pure entertainment and by no means as a definitive list, uDiscover offers a score of wild and distinctive versions of the song over the years. Enjoy 'Louie Louie' In 20 Takes — and note how Berry's 1955 version pronounces it "lou-ee" and not "lou-eye." It's a song that lends itself to almost any kind of treatment, from the hard rock of Motörhead's version for the Overkill sessions to the punk of both the Stooges and Iggy Pop solo; from the soul of Otis Redding and Ike & Tina Turner, the reggae of Toots & the Maytals and the rap of the Fat Boys.
Listen to 'Louie Louie' In 20 Takes on Spotify
Format:
UK English