'Meantime': Helmet's Early 90s Heavy Rock Masterpiece
Helmet's Interscope debut was punishing and intense, but also catchy enough to become a commercial success.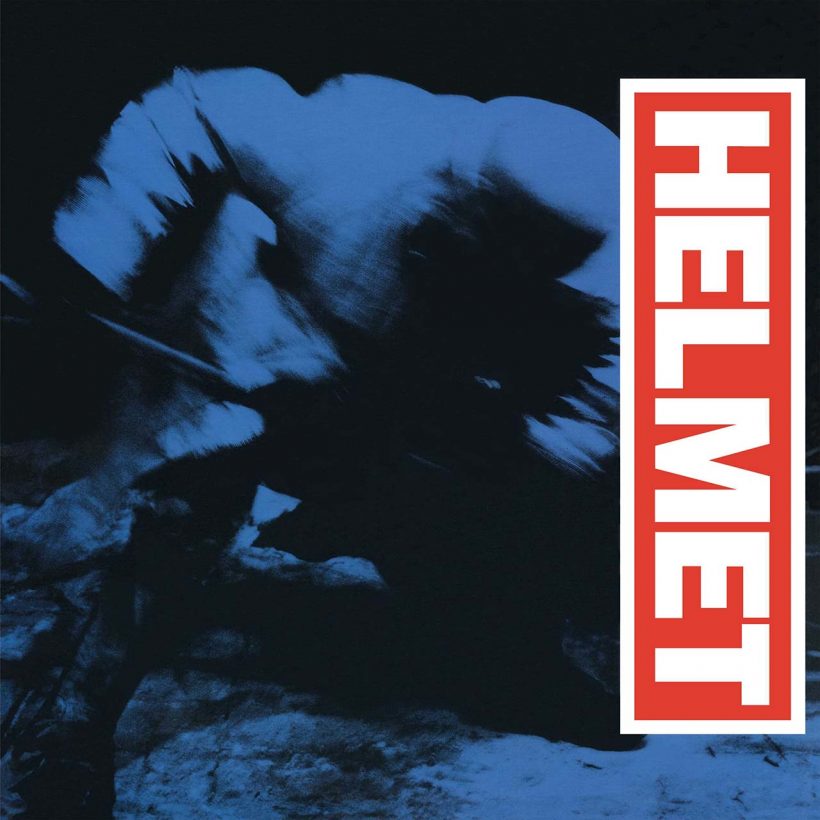 Was Helmet set to become the new Nirvana? It certainly looked that way on the surface – their 1992 Interscope debut, Meantime, arrived less than a year after Nirvana's Nevermind, and its lead single, the jerky, syncopated alt-metal chugger "Unsung," on the surface bore a striking resemblance to grunge.
Listen to Helmet's Meantime on Apple Music and Spotify.
But Helmet's sound was in place well before the grunge explosion. In fact, the band set the record straight in a 1992 interview with Spin, in which guitarist/vocalist Page Hamilton clarified that interest in the New York post-hardcore band began well before "Smells Like Teen Spirit" crashed onto mainstream radio playlists. And that interest was a little intense. "I actually had an A&R guy at one label tell us that we were the next U2," Hamilton said. "At a certain point, it just becomes ludicrous."
Helmet - Unsung (Official Music Video)
Listening back to Helmet's first album, Strap It On, it's easy to understand the excitement, though the commercial potential takes a bit more imagination. Released on the Amphetamine Reptile label, which heavily comprised noise rock bands, Strap It On pairs hooks with feedback and shrieks, as much a product of Hamilton's background in avant-garde performance as it was a rowdy product of the evolution of New York hardcore.
Meantime was different; still punishingly heavy and intense, it found the band embracing melody and catchier choruses. Bearing an inscrutable album cover that at first looks like an explosion, but reveals itself with closer inspection – as if it were a Magic Eye poster – to be a man in a helmet and jacket with some kind of long-handled tool, Meantime makes an immediate impression. The leadoff track, "In the Meantime," arrives via excessive force, its full-blast volume intro a cacophonous gateway to the song's drop-D low-end groove.
Helmet - In The Meantime (Official Music Video)
The band is efficient with their approach throughout, primarily sticking to power chord riffs and guitar distortion without an excess of effects, but they take that fairly straightforward foundation and build it up into something more than the sum of its parts. "Give It" backs the band's chunk guitar riffs with a laid-back swing, while their hit single "Unsung" is the band's best Sabbath tribute, its doomy guitars nodding to Tony Iommi while Hamilton's own vocals have more than a tinge of Ozzy in their timbre. But it's not always about the guitars: "You Borrowed" is a climactic, firing-on-all-cylinders side two standout, collapsing in a furious sequence of fills from drummer John Stanier.
Helmet self-produced Meantime, with all but one track engineered by Wharton Tiers. Steve Albini, famed for his work with indie legends The Pixies, Superchunk, and The Jesus Lizard, engineered "In the Meantime," which was later remixed by Andy Wallace. However, this caused a bit of controversy in its aftermath, as Albini was dissatisfied with Wallace's mixing, which was more polished and employed use of triggered samples. After the fact, when Albini agreed to record Nirvana's In Utero in 1993, he asked for a clause to be added to his contract, stipulating that Wallace – who had also mixed Nevermind – would not be allowed to remix the album.
Though expectations ran unusually high, Meantime became a turning point for Helmet. They didn't turn out to be either the next Nirvana or U2, but more importantly, Meantime established them as a formidable sonic force. A sonic force, it should be noted, that proved commercially successful – Meantime was certified gold in 1992, and sold more than two million copies worldwide.
Listen to Helmet's Meantime on Apple Music and Spotify.