Mellow Man Ace: Hypest From Cypress
Mellow Man Ace put together the first gold record by a Latino MC. This is how the man widely regarded as the Godfather Of Latin Hip-Hop did it.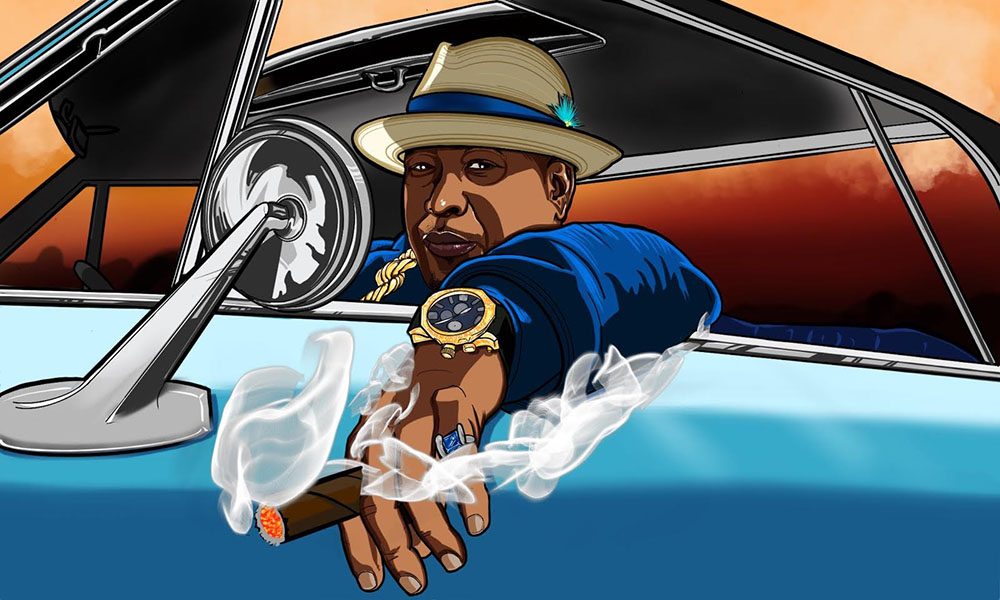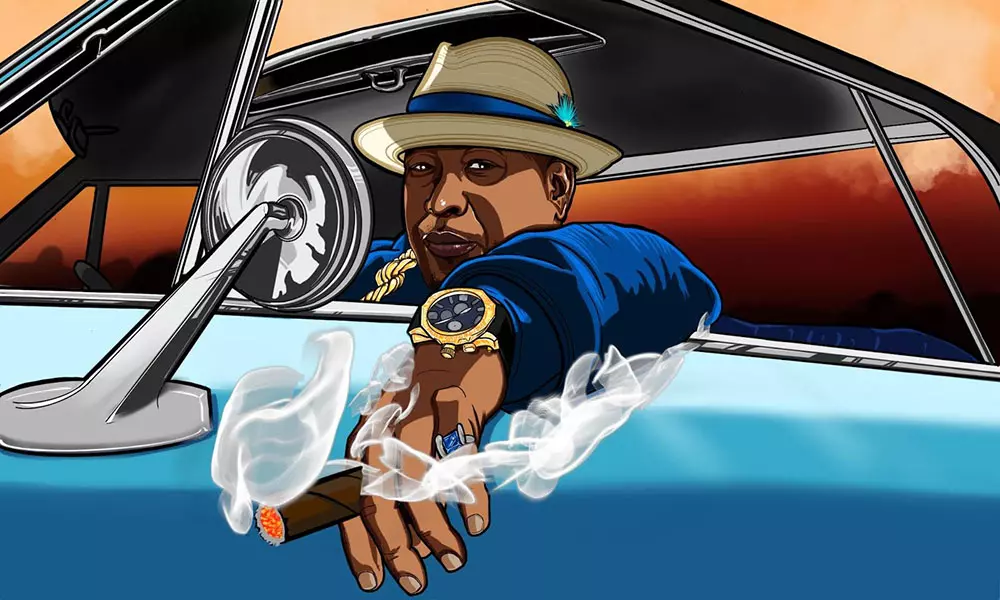 In 1998, Big Punisher famously rhymed "It's bound to happen like Latins goin' Platinum." But before Pun could hit the Platinum mark with Capital Punishment, someone had to claim the Gold first, and the first Latino MC to achieve that accolade was Mellow Man Ace, an MC widely regarded as the Godfather Of Latin Hip-Hop.
Listen to Mellow Man Ace here.
Latinos have pioneered and supported hip-hop culture and rap music from its inception, but they haven't always gotten the respect they rightfully deserve. Whether it's pioneering graf writers like JULIO 204 or LEE; b-boys like Jojo, Jimmy Lee, Spy and Crazy Legs; DJ's like Disco Wiz and Charlie Chase; or MCs like Rubie Dee, Prince Whipper Whip, Devastating Tito, and PESO; the presence of Latinos in hip-hop and their contributions are undeniable.
The first Latin rap crew that rhymed both in English and Spanish was The Mean Machine, whose 1981 12" "Disco Dream" was released on Sugar Hill Records, followed shortly afterwards by Spanish Fly & The Terrible Two's "Spanglish" on Enjoy Records. A young man named Ulpiano Sergio Reyes was listening: "In 1979 I heard 'Rapper's Delight,' then Kurtis Blow's 'The Breaks,'" explains the man who eventually became Mellow Man Ace. "Then in 1981, I heard a song by a group called Mean Machine." Hearing MCs rhyming in his native Spanish and English made quite the impression, but in his words, "I was hooked when the first hip-hop film Wild Style came out."
Mellow Man Ace came to America as a child from Cuba, and grew up a fan of rap and hip-hop culture. He was already writing rhymes by the age of 15. In 1985, he began rocking house parties and high school dances in California, and gained a reputation that led to performances at ASCAP and showcases held by Los Angeles' iconic hip-hop radio station KDAY the following year. He later joined DVX with his brother Sen, his friend B-Real, and their DJ Grandmixer Muggs before going solo in 1987. (The remaining group members would go on to form Cypress Hill.)
Shortly after Ace went solo, Muggs invited him to one of his studio sessions with the group 7A3. It was here Ace first met Mike Ross and Matt Dike, owners of Delicious Vinyl Records and a production team collectively known as The Dust Brothers. "They really felt my style after kicking some bars to them. That led them to invite me back the next day. Eventually, they offered me my first deal," Ace explains.
Mellow Man Ace released his debut single "Do This" back in 1987. The A-side featured Mellow rhyming in English, and the B-side his rhymes in Spanish, with Muggs doing the cuts. The idea was to showcase how nice Ace was in both languages, allowing listeners to easily compare both the English and Spanish versions. The song had an immediate impact with fans, and Delicious Vinyl staged a sponsored show at San Diego University where Ace's bilingual rhymes impressed Capitol Records A&R Kenny Ortiz.
Ace clearly had the potential to bridge two rap audiences and possible crossover appeal, leading Delicious Vinyl to offer him a solo deal through Capitol. Work commenced on his debut album, Escape From Havana, with a talented crew of producers, including The Dust Brothers, Tony G of the KDAY Mixmasters, Grandmixer Muggs, Johnny Rivers, and Def Jef.
"Rhyme Fighter" led Escape From Havana's 1989 release, with an ad promising "this bilingual rapper will knock you out with his new single and video" in the September 16th, 1989 issue of Billboard. Two weeks later, Escape From Havana debuted at No. 88 on Top Black Albums, and "Rhyme Fighter" broke into the Hot Rap Singles chart at No. 24 in October. The album steadily rose up the charts as the single got more and more airplay on radio, Yo! MTV Raps, and BET's new program Rap City.
Mellow Man Ace - Rhyme Fighter - Escape From Havana
"Rhyme Fighter" stayed on the Billboard Hot Rap Singles chart for 13 weeks, powered by the B-side – dubbed the Spanish Fly Side – which contained the Spanish version of his 1987 Delicious Vinyl release "Do This," now re-titled "Mas Pingon," and the bilingual song "En La Casa," his collaboration with Def Jef. Mellow Man Ace's initial run on the Top Black Albums chart ended at 11 consecutive weeks on December 9th, 1989.
In early March 1990, the second single from Escape From Havana was released. "Mentirosa" sampled a classic Santana tune and told the story, in both Spanish and English, of a man confronting his cheating girlfriend. The song became popular not only on the Rap charts, but it crossed over into the Hot 100 on May 12th, 1990 at No. 88. The next week, "Mentirosa" began an 18 week run on the Hot Rap Singles chart.
On June 9th, 1990, "Mentirosa" entered the Top 40 on the Billboard Hot 100, a first for a Latino rapper. Driven by the single's success, Escape From Havana re-entered the Top Black Albums chart and started to climb the Top Pop Albums chart as well. The LP would end up spending 29 straight weeks on the Top Black Albums chart, finally dropping off over a year after its initial release.
"Mentirosa" was RIAA certified Gold on July 13th, 1990, and the next day it was the sixth best-selling single in the nation. The song's success made Mellow Man Ace an inspiration to a new generation of Latin MCs, the same way Mean Machine did for him nearly a decade before. Right after "Mentirosa" began blowing up, for instance, it opened up a path for Kid Frost's "La Raza" to become a crossover Hot 100 hit and crack the top 10 on the Hot Rap Singles chart in September 1990.
Several other Latino MCs and groups got signed to major record deals, and made noise in subsequent years, like Powerule, Cypress Hill, ALT & The Lost Civilization, Lighter Shade Of Brown, Fat Joe, The Beatnuts, Kurious, Proper Dos, Funkdoobiest, Mesanjarz Of Funk, Tha Mexakinz, Main One, Art Of Origin, and Jaz B. Latin amongst others. When asked to reflect on his place in the culture, Mellow Man Ace says, "I feel very humble yet very proud to have been able to add on to hip-hop because this culture has given me so much in return. I will forever be grateful." Def Jef adds, "Mel put it down in a major way. He is, no question, a pioneer and has earned his place."
This piece was originally published in September 2020. We are re-publishing it today in celebration of Mellow Man Ace's birthday. The article is part of Black Music Reframed, an editorial series on uDiscover Music that seeks to encourage a different lens, a wider lens, a new lens, when considering Black music; one not defined by genre parameters or labels, but by the creators. Sales and charts and firsts and rarities are important. But artists, music, and moments that shape culture aren't always best-sellers, chart-toppers, or immediate successes. This series, which centers Black writers writing about Black music, takes a new look at music and moments that have previously either been overlooked or not had their stories told with the proper context.