'The Fightin' Side Of Me': Merle Haggard Comes Out Fighting In Philly
Merle and his band the Strangers' show at Philadelphia's Civic Centre on February 14, 1970 became a gold-selling, No.1 live album.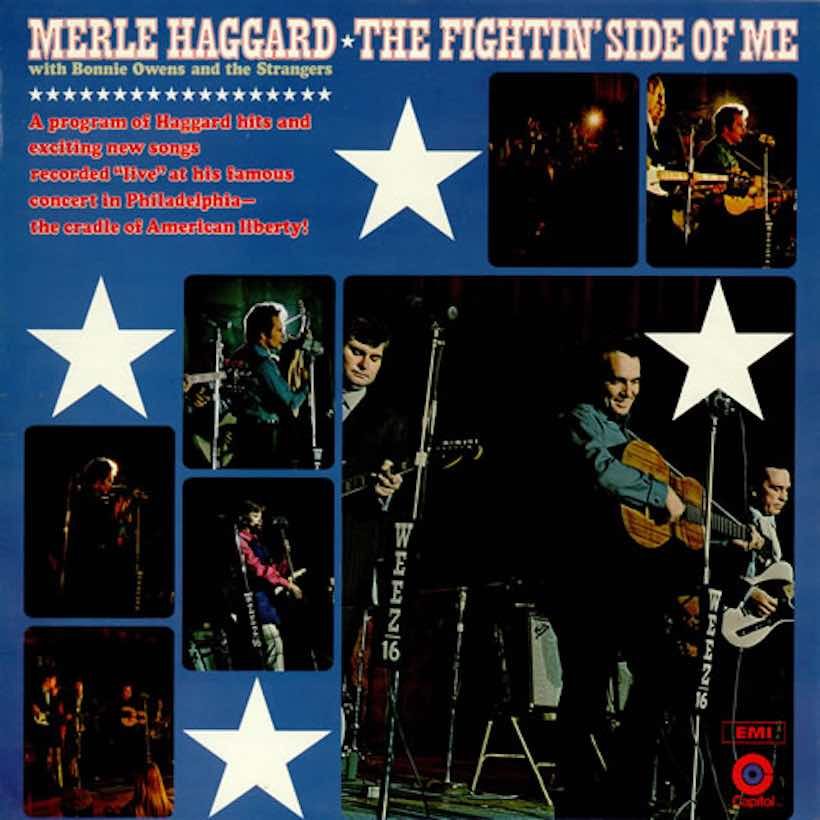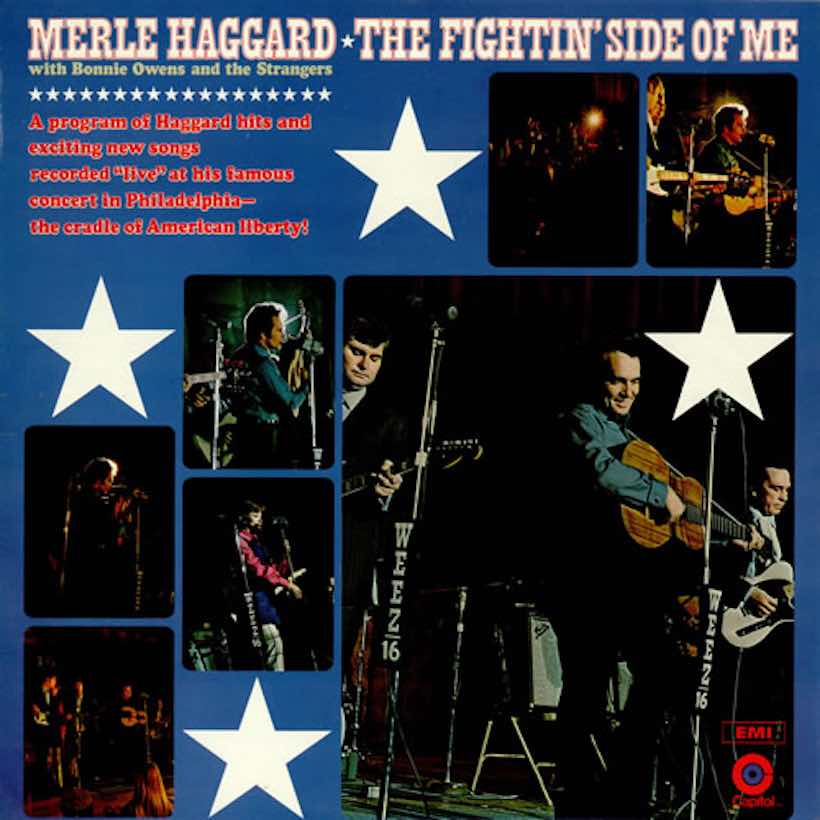 Merle Haggard was on a roll when he and his band the Strangers took to the stage of the Civic Center in Philadelphia on February 14, 1970. A week earlier, the country star had entered the charts with the characteristically pugnacious "The Fightin' Side Of Me." It went on to be his fourth chart-topper in a row, all achieved in the space of about ten months.
So now, Capitol Records executives decided, it was time to record one of Merle's shows for a live album. It was a sure sign of his preeminence as a performer, since it was only in February 1969 that his first live LP, Okie From Muskogee, was released. The song of that name, perhaps Haggard's most famous, had been his previous No.1, and went on to be named Single of the Year at the CMA Awards.
The show in Philly was thus captured and released as The Fightin' Side Of Me in July 1970. The concert also featured Kitty Wells, Hank Snow, and Tommy Collins, who don't appear on the album, although Haggard's wife of the time, Bonnie Owens, does sing on several tracks. Haggard also reveals his humorous side with a song medley featuring his accurate and amusing impersonations of Snow, Buck Owens, Marty Robbins, and Johnny Cash.
Listen to the best of Merle Haggard on Apple Music and Spotify.
By the time the album was released, Merle had two more Top 10 country hits to his name in "Street Singer" and "Jesus, Take A Hold." The Fightin' Side Of Me peaked at No.68 on the pop album chart, but on the country list, it became his biggest LP to date with a seven-week run at No.1 in October and November.
In March 1971, it was certified gold by the RIAA — and by then, Haggard had another hit studio album with A Tribute To The Best Damn Fiddle Player In The World (Or, My Salute To Bob Wills).
Buy or stream The Fightin' Side Of Me.