'The London Muddy Waters Sessions': Muddy And A Stellar Studio Cast
Waters was accompanied by a dazzling team of British and Irish musicians and admirers of the great bluesman.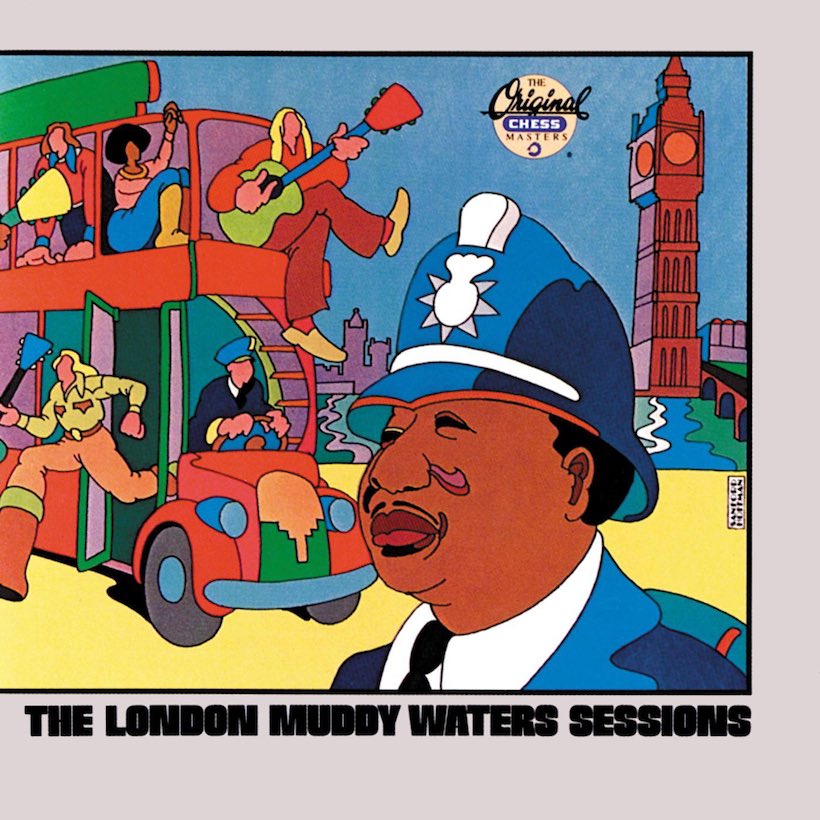 It was some blues supergroup. Steve Winwood and Ric Grech, late of Blind Faith; Rory Gallagher, then emerging from Taste as a solo guitar hero; rhythm and blues-flavored pop chart regular Georgie Fame; and Mitch Mitchell, former drummer with the Jimi Hendrix Experience. That's before you add a frontman that they probably couldn't believe they were accompanying at I.B.C. Studios in London. The Chess Records album in question was The London Muddy Waters Sessions.
Listen to the Blues For Beginners playlist.
The LP was recorded in December 1971, when Muddy travelled to the UK with harmonica player Carey Bell Harrington and guitarist Sam Lawhorn and teamed with this admiring collection of blues disciples. The album is seen by many fans as a missed opportunity, and Muddy himself later expressed disappointment with the sessions. But it's nevertheless interesting to hear these takes on such favorites as "I'm Gonna Move To The Outskirts Of Town" and "Key To The Highway."
A studio dream team
Winwood played on those two songs and only one other, "Sad Sad Day," while the sessions also included vocals by Rosetta Hightower on "Walkin' Blues" and a horn section featuring trumpeters Ernie Royal and Joe Newman, Garnett Brown on trombone, and Seldon Powell on tenor saxophone. Ian Green and Esmond Edwards produced the set; Fame was listed as "Georgie Fortune," doubtless for contractual reasons.
The London Muddy Waters Sessions is something of a lesser-known entry in Muddy's catalog because, surprisingly, it failed to chart on either side of the Atlantic. In fact, to this day, the blues giant has, shockingly, never had a UK chart album.
A second consecutive Grammy
But the record is very notable for another reason, as it gave Muddy the second of his six Grammy Awards, and his second trophy in consecutive years. In 1972, he had won Best Ethnic or Traditional Folk Recording for They Call Me Muddy Waters, and took the same award for the London album. Waters would win that same Grammy four more times between 1975 and 1980.
Buy or stream The London Muddy Waters Sessions.