On The US Album Chart, A Starr Is Born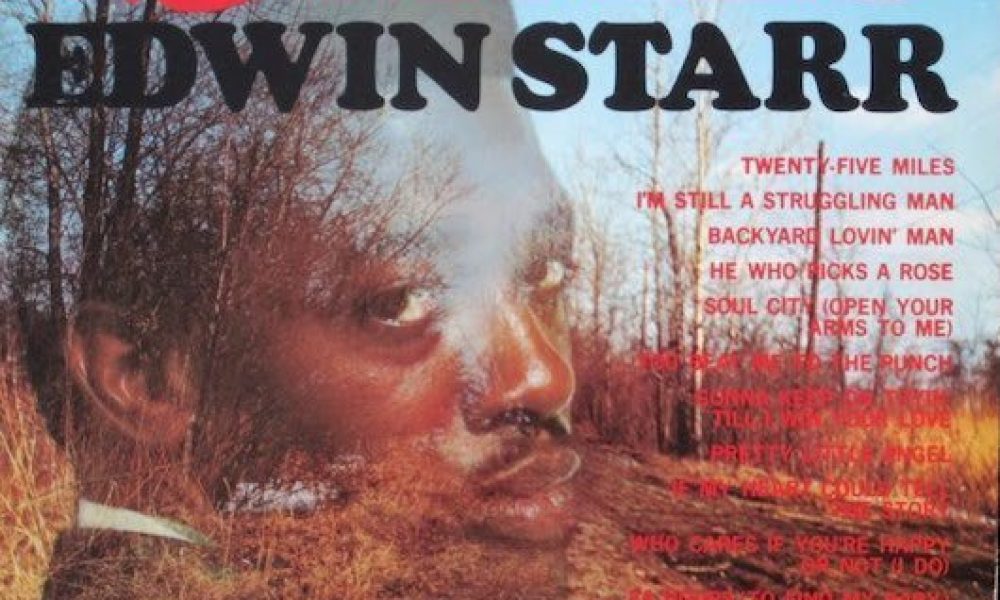 Edwin Starr had been placing high-quality, ultra-soulful singles on the American pop and R&B charts (and having international success) for some years by the spring of 1969. Then, 36 years ago exactly on the chart of May 17, the popularity of his recent '25 Miles' hit helped take the mightily-voiced singer from Nashville onto the US album chart for the very first time.
Also titled '25 Miles,' the album edged into Billboard's Top LPs chart that week at No. 177. In its seventh week, it reached its highest ranking on that pop listing at No. 73, but climbed to No. 9 on the R&B countdown. Its signature hit (actually spelt out 'Twenty-Five Miles' on the label of Motown's Gordy imprint) was a substantial No. 6 on both charts, and became a huge favourite in Britain's northern soul clubs.
That single, with its killer horn riff and distinctive marching rhythm, was written by Starr, Motown longserver Harvey Fuqua and up-and-coming producer-writer Johnny Bristol. The album produced one further chart entry with 'I'm Still A Struggling Man,' and further highlights included another "countdown" song in the shape of '24 Hours (To Find My Baby).'
The '25 Miles' album, Starr's second as a solo artist, is now available as a twin-pack with its predecessor, 1968's 'Soul Master.' In between times, he released 'Just We Two,' his album of duets with Blinky, a.k.a. female singer Sandra Williams. Even greater success was just around the corner when Edwin declared 'War,' but for now he was enjoying that initial album chart foray.
Listen to the 'Soul Master' and '25 Miles' albums on Spotify
Download the double set from Google Play or the '25 Miles' album from iTunes, or buy it on Amazon
Format:
UK English