'Once Were Brothers': Band Doc "Was So Moving" Says Robbie Robertson
The Band's guitarist and songwriter, Robbie Robertson, discusses the 'Once Were Brothers' documentary: "I am happy how soulful it turned out."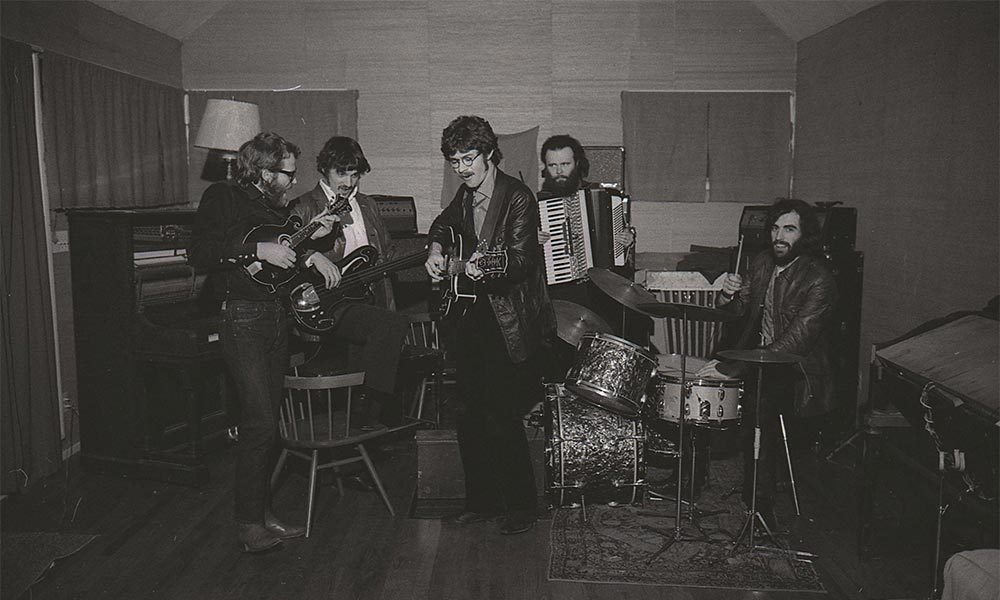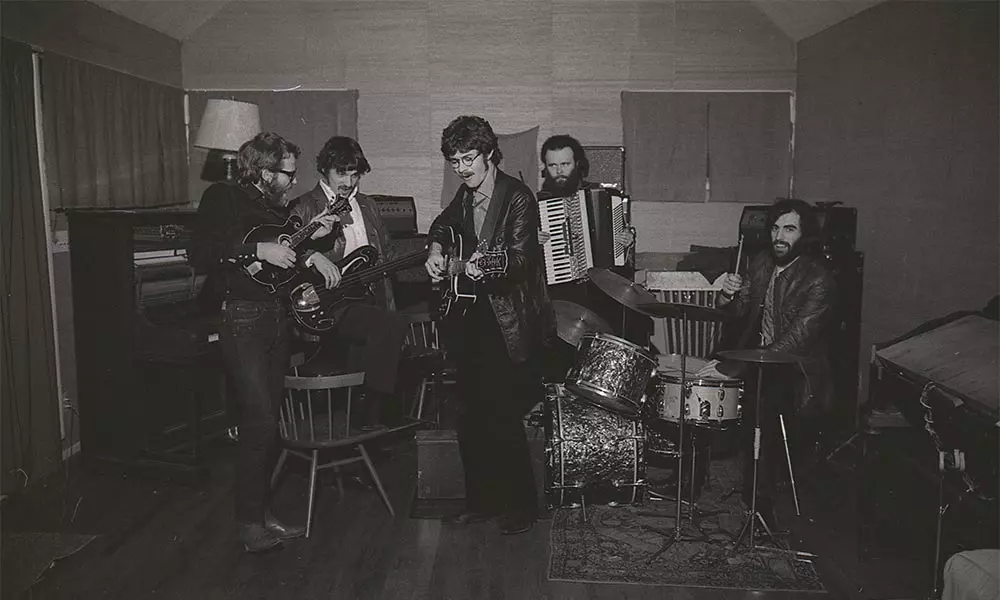 "The story of The Band was unique and so beautiful, and it went up in flames," says guitarist and songwriter Robbie Robertson in the documentary Once Were Brothers: Robbie Robertson And The Band. The film, which had its premiere at the 2019 Toronto International Film Festival, was given a nationwide US theatrical release on 28 February 2020.
Talking to uDiscover Music, Robertson says he believes the documentary, which is directed by Daniel Roher and has Martin Scorsese as executive producer, achieves what it set out to do: tell the fascinating story of The Band in an honest way.
"I am not only pleased with the documentary, I am really, really satisfied, because of how much emotion is in it," says Robertson. "You watch documentaries on music people and I don't like most of them. They are all the same to me. The fact that this was so moving, and that it really takes you inside the brotherhood that was in this group, is important. That part of my autobiography, Testimony, really came to life in the documentary. It was a fascinating process to see. It is so easy to get it wrong. The people we had doing the documentary and what everybody brought to the table is quite extraordinary. I am so happy with just how soulful it turned out to be."
Listen to the Once Were Brothers: Robbie Robertson And The Band soundtrack on Apple Music.
"To stay the course like we did was unimaginable"
The Band – Garth Hudson (keyboards, piano, horn), Levon Helm (drums, vocals, mandolin), Richard Manuel (keyboards, vocals, drums), Rick Danko (bass, vocals, fiddle) and Robertson (guitar, piano, vocals) – were unlike any group that came before or after. Their debut album, Music From Big Pink, and self-titled second album cemented their status as one of the most exciting and revolutionary bands to emerge from the 60s – and songs such as 'The Weight', 'The Night They Drove Old Dixie Down', 'Up On Cripple Creek' and 'Rag Mama Rag' have become modern classics.
The star-studded feature documentary, which was co-produced by Ron Howard, features interviews with top musicians, who explain what The Band meant to them. "There is no band that emphasises coming together and being better than the sum of its parts, even with its name, than The Band," says Bruce Springsteen.
Once Were Brothers: Robbie Robertson and The Band - Official Trailer
The documentary has superb footage and vivid still photographs, and gives an eye-opening account of The Band's relationship with Bob Dylan – and the controversial world tour they took with him in 1966. "Dylan was changing the course of music," says Robertson. But that attempt to expand musical horizons brought the singer and his touring band into direct, angry conflict with die-hard folk fans, who did not want to hear Dylan's new electric sound. Dylan and The Band were booed and had objects hurled at them on and off stage. Dylan told the group that, whatever happened, they had to keep playing.
"Sometimes it was funny and sometimes it wasn't," Robertson says. "I have never heard of an act like Bob Dylan playing around the world and people booing every night – and they would come out in hordes to see this. I have never heard of anyone withstanding it or not trying to adapt to what other people want. To stay the course like we did was unimaginable. Now I have great respect for the fact that we didn't budge. Years later, when we did the tour of 1974, people would come up and apologise for booing. Everyone accepted it like it was always great and would say, 'God, it's amazing how wrong people were back in 1966.' What we were doing in 1974 was in the same vein and the same energy and attitude towards music. We just went back into that gear, but it was just a different world by then."
"Something got broken like glass"
Once Were Brothers covers so much fascinating ground – from The Band's groundbreaking work in Woodstock to the dramatic personal lives of the musicians involved. Their impact on other musicians was huge. Eric Clapton said that Music From Big Pink "changed my life".
One of the most poignant aspects of the film is seeing how the sense of brotherhood fractured, partly as a result of the wild, drug-filled lives that some of the members began to live, and why the musicians involved became unable to support each other in the way they had at the beginning. There were dangerous levels of heroin use, near-fatal car crashes; all this led to an inevitable parting of the ways. This part of The Band's history is dealt with candidly and in a sensitive way. "Something got broken like glass," says Robertson of the group's demise.
Before the split, The Band took part in the memorable The Last Waltz concert, which was directed by Martin Scorsese, a man Robertson worked with over the following four decades, including on 2019's The Irishman. For that remarkable concert, The Band brought together lots of old friends, including Dylan, Muddy Waters, Dr John, Emmylou Harris, Joni Mitchell and Van Morrison. "It was more of a celebration than feeling sad," says Van Morrison in the documentary. "It was a good gig and it was only going to happen once – hey presto."
Though Once Were Brothers celebrates The Band's magical early years – and there is an intriguing tale about how Robertson used a hypnotist to overcome stage fright, even taking the man on stage with the group – it does not shy away from the later painful times. Helm, in particular, saw his life disintegrate. "Levon often complained and had a kind of paranoia," says Robertson. "A bitterness set in." A lot of his anger was focused towards Robertson, but the guitarist was there at his death bed in 2012.
In the film, Robertson says he is rightly proud of being at the frontline of a musical revolution but was it hard reliving some of the tougher times for the film?
"Dealing with the difficult parts was just like dealing with life. It's not all one-dimensional," says Robertson. "One of the hardest things for me and in writing the song 'We Were Brothers' for the Sinematic album was that it is really about what a tremendous attachment and connection I had in that brotherhood with the guys in The Band. What we were able to do together was an amazing experience. Now Levon, Richard and Rick have all passed away. So the story of The Band is very moving in real life – and it turned out to be very moving in the documentary, too."
Format:
UK English