reDiscover John Lee Hooker's 'Boom Boom'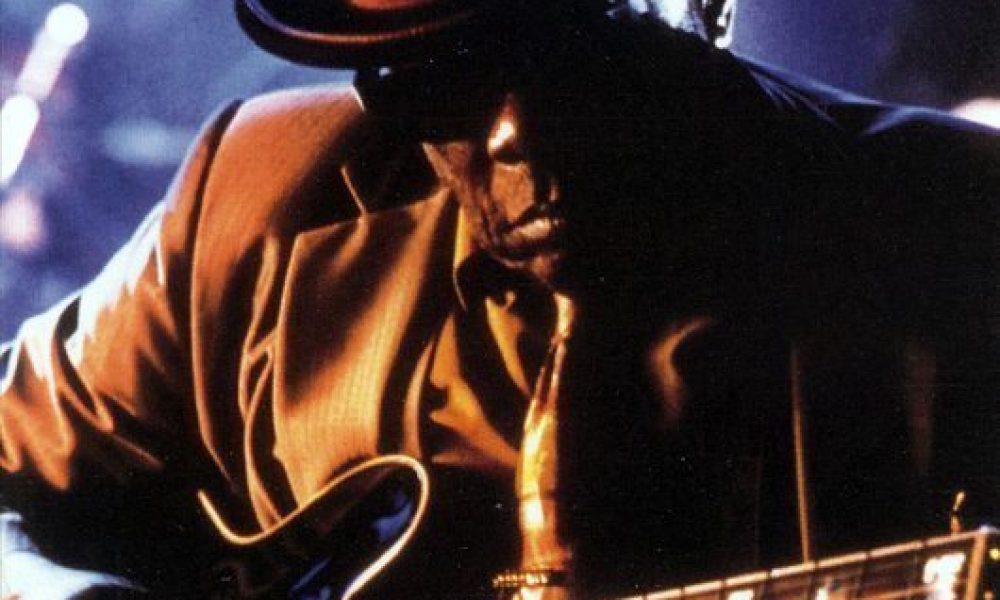 You can imagine the conundrum. In 1986 John Lee Hooker makes his first album for years with Jealous, and it's a goodie. But three years later comes a breakthrough with The Healer in 1989, a far more star-studded affair and not entirely representative of much of the blues legend's work. Maybe Hooker had it in his mind that he needed to teach the chillun' who were his new fans about the gutsy, sparing boogie that had been his calling card on record, and which still was on stage. It was time to go went back to basics and reach for a raw feel on 1992's Boom Boom, named after one of the songs that made the R&B regiment of the British mod army stand to attention in the first half of the 60s.
As with many of Hooker's later albums, there are big-name guests on Boom Boom, but they're here to deliver the blues rather than a touch of tinsel: Albert Collins, Robert Cray, a wailing Charlie Musselwhite on "gob iron", two generations of John Hammonds, and the underrated Jimmy Vaughan playing guitar on the title cut. All are class acts and show it, putting their shoulders to a collective wheel rather than seeking the spotlight.
The trouble with presenting your original way of working to a new generation is that the listenership will not be restricted to your intended demographic. Comparisons are made with the way things used to be, and it takes a while for new versions of old gems to show their merits. But if Boom Boom was an album by one of those hitherto unrecorded bluesmen who are unearthed from time to time, discovered playing while manning the bilge pump on a whelk boat or still fighting them Vietcong in the jungle some 40 years too late, the world would be knocked out by it. Hooker unleashes cracking interpretations of tried and tested tunes, joined by new compositions that are their equal. He isn't overselling them, but sings the way he feels the songs as an, uh, slightly mature artist, coming over good and natural as a result. The audio quality may be more refined than any bluesman was able to achieve when Hooker was making his name, but it's far from incongruous on a record like this because producer Roy Rogers uses it to capture the essence of Hooker. In other words, this is real.
'I'm Bad Like Jesse James' is gutsy and raw, and if anything more edgy than the famous 1967 live version. A cut of 'Sugar Mama', which rolls back to a 1952 Chess 78, is as intimate as if he was telling his lover how sweet she was. 'Hittin' The Bottle Again' was not one of the legendary tunes from his repertoire at the time, but its reputation has grown; it strips everything back to his guitar and a voice as beautiful as ever, moaning a moving tale of human weakness and loss. 'Bottle Up And Go', recorded repeatedly between 1962 and 1970, retains its sharp wit.
The last word goes to 'I Ain't Gonna Suffer No More', with Deacon Jones' half-nightclub, half-sanctified organ coddling a lyric about Hooker hunting for a woman who wants to grow old with him (he was 75!), a heartwarming and appropriate end for a truly satisfying album. Boom Boom? It must be the sound of your heart being moved.
Format:
UK English