'Love on the Brain': Rihanna's Timeless Sounding Hit
The ballad is perhaps the greatest curveball on Rihanna's sleek, dance-inspired 'Anti.'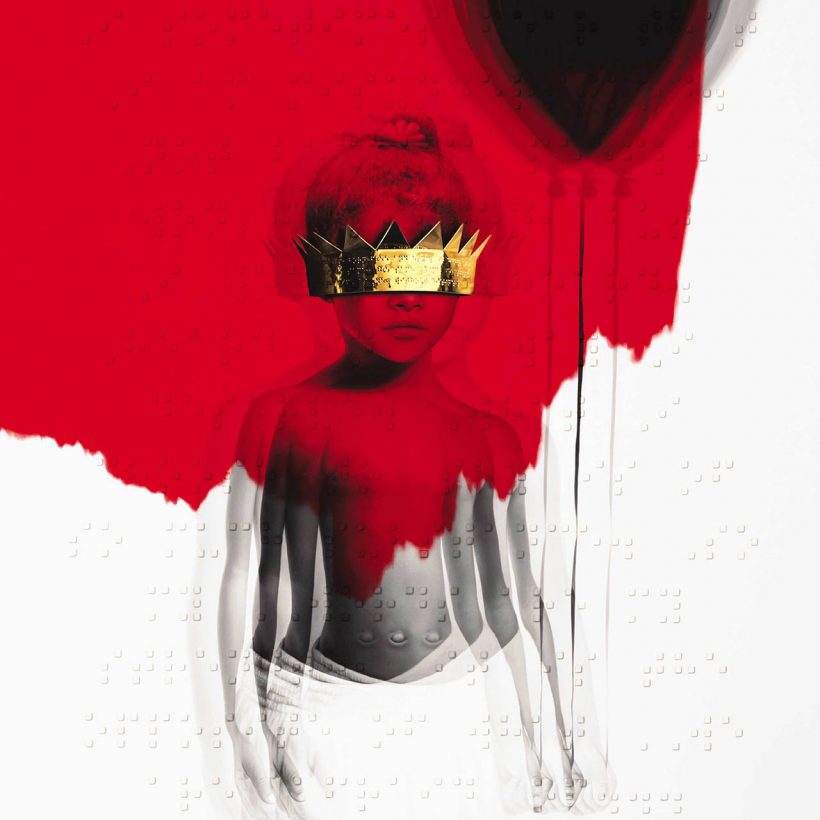 Perhaps the greatest curveball on Rihanna's sleek, dance-inspired Anti is the love ballad on the back half of the album: "Love On The Brain." In the hands of Rihanna, the doo-wop backing vocals and swinging drums work perfectly, but it was a creative risk in an album full of them.
The song was co-written by Fred Ball, who explained the origins of getting the song to Rihanna in an interview with Genius. "I wrote 'Love on the Brain'…in one day at Westlake studios in L.A. I had never worked with him [co-writer J Angel] before, and we just clicked immediately." Ball also explained some of the influences on the song, and the way they wanted to incorporate distinct styles to create something familiar yet entirely new. "We wanted the song to be old school – a mix between Prince and Al Green. The time signature is 6/8ths – it has a timeless and soulful feel to it. We wanted it to have that juxtaposition of an old-school soul feel with modern lyrics. That's why Amy Winehouse was never pastiche or retro even though her music has an old soul sound."
Listen to Rihanna's "Love on the Brain" now.
As for how it ended up in Rihanna's hands, let's just say her taste is as good as her vocal delivery on "Love On The Brain." "We didn't write the song with Rihanna in mind, but Jay Brown, my manager at Roc Nation, heard it and absolutely loved it," Ball explains. "He sent it to Rihanna, and she reacted similarly…It was the first song that was commissioned for Anti." Ball also explained the unique approach Rihanna took, flipping traditional vocal parts on their heads. "I think her vocal delivery is absolutely amazing. It's unusual that the verses are in falsetto, and that the chorus is in full voice. It's usually the other way around."
"Love On The Brain" was a hit upon release, but unique in the way it climbed the charts. Most superstars enter at the top, but Rihanna's ballad slowly rose to dominance. In its 18th week, the track climbed from No.13 to No.8, becoming her 30th top-10 single. In so doing, Rihanna became the artist with the third most top-ten singles in Hot 100 history.