The Beach Boys – Digging Deeper…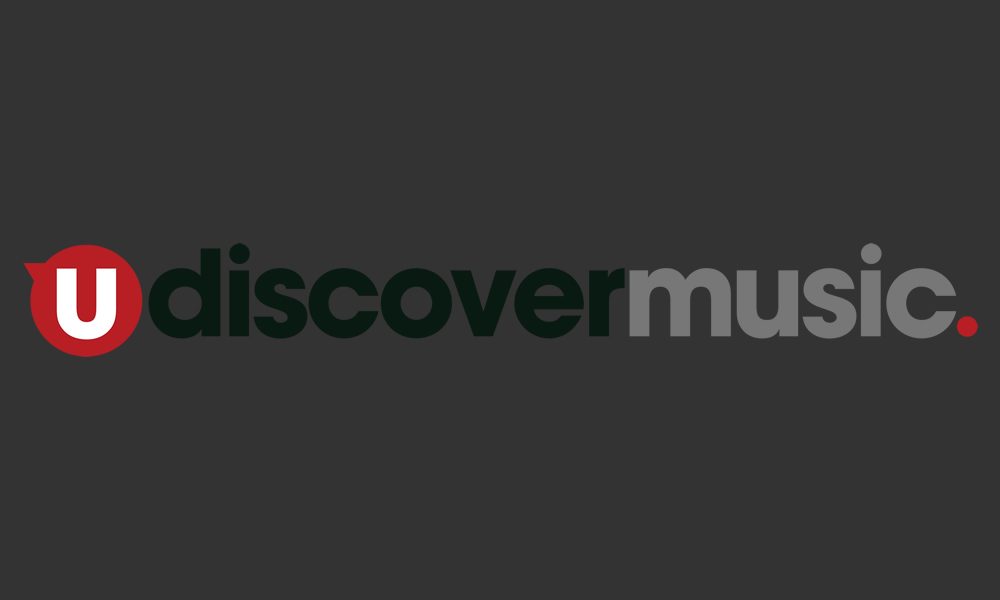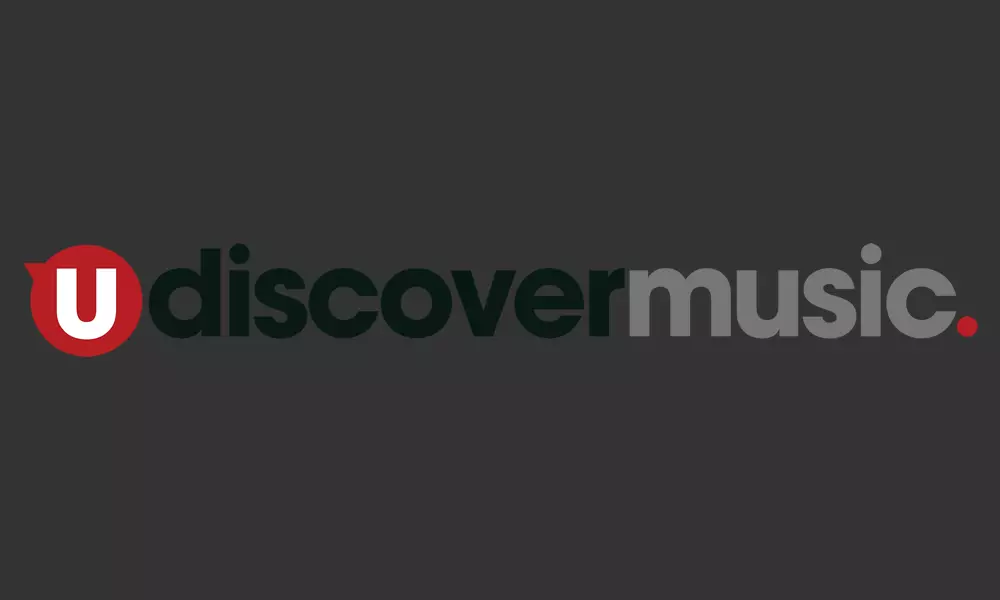 They've been called America's band. They are the soundtrack to summer. "They're all cousins, friends and brothers." They have been making the world a more harmonious place for us to live for over five decades. They are The Beach Boys.
Everyone knows their hits, the sound of Southern California, the tracks that radio stations unlock from their computerized vaults the minute there's a hint of summer sunshine. In celebration of the release of the new six-CD box set, Made in California, which includes unreleased tracks and other rarities, we have dug deep into The Beach Boys vast catalogue of albums to introduce you to some of the Beach Boys Undiscovered Gems…
"I really like Chuck Berry, the way he wrote his words, he described little vignettes that were going on in his life in his environment and that's what we did when I went to start writing lyrics – 'Surfin' Safari', 'Surfin' USA', 'Fun, Fun, Fun', ' I Get Around'. Those are little stories of what was going on in Southern California at the time we were growing up." – Mike Love
Let's Go Surfin' Now…
The Wilsons – Brian, Dennis and Carl along with their cousin Mike Love and friend Alan Jardine were the original Beach Boys. Another friend David Marks briefly replaced Jardine, before Al returned and they became the band that took America by storm with hits that included 'Help Me Rhonda', 'California Girls', 'Barbara Ann' and 'Wouldn't It Be Nice.'
The Beach Boys' first album, Surfin' Safari came out in the autumn of 1962 and aside from its urging to get on a surfboard it was a mix of covers and co-writes between Brian Wilson and Mike Love as well as Gary Usher who wrote 'Heads You Win – Tails I Lose.' By the time their third album came along a year later, Brian had hit his stride and their songs were beginning to reference life beyond the beach. 'Little Deuce Coupe', a song written by Brian and Roger Christian, was the first Beach Boys car song to gain recognition when it came out as the B-side of 'Surfer Girl'.
Little Deuce Coupe was also the title of their next album, and it was almost exclusively a homage to cars, with a few songs about girls thrown in for good measure. 'The Ballad Of Ole' Betsy' – it's not a song about an old girlfriend but instead is Brian's love song to his car and features his own lead vocal, which is gorgeous; there's also beautiful backing vocals with a Four-Freshmen-esque closing coda.
Cars were again to the fore in Shut Down Vol.2, which includes the classic, 'Fun Fun Fun'. A few years later publicist Derek Taylor would refer to Brian's "Pocket Symphonies"; with songs like 'In My Room', 'Keep an Eye on Summer' and 'The Warmth of the Sun', Brian was at this time producing 'Pocket preludes'.
The Sounds of Summer…
Released the week after July 4th in 1964, All Summer Long, with its delightful title track, took a step forward. Brian was growing more ambitious and stretching the boundaries of his and the band's creativity. 'Hushabye', a tribute to the doo-wop records they grew up with, is the perfect record to catch the feel of the band all stood around one microphone creating those delicious 5-part harmonies.
"We liked the fun groups, the R&B groups in LA, the Coasters and the Cadillacs and we would sing a lot of those songs in the early days before we had our own songs to sing." – Mike Love
The Beach Boys Today! was a giant leap forward in both concept and sound. It has classic singles and two of Brian's most heartfelt ballads, 'Please Let Me Wonder' and 'Kiss Me Baby' – check out the version of the latter song on Hawthorne CA, it is a capella and it is stunning!
Summer Days (And Summer Nights) from 1965 is the first album to include Bruce Johnston, who had been drafted into the band as a replacement for Brian who had opted to quit touring to concentrate on writing and producing. Bruce's first recording was 'California Girls'; not a bad place to start.  Our gem to uncover is 'Girl Don't Tell Me', with Carl on vocals, and it's just Carl, no harmony vocals – a rarity indeed for a Beach Boys track. Imagine if your favourite group throws a party – you want it to sound like this, right? That's exactly what The Beach Boys Party! is, and 'There's No Other (Like My Baby)', with the lead mostly sung by Brian, is an often-overlooked gem.
Pocket Symphonies…
Whole books have been written about Pet Sounds and the aborted Smile project; the latter finally got released as The Smile Sessions in 2011. Pet Sounds was what Brian largely occupied himself with while the Boys were away on tour. It proved to be a difficult project and caused conflict within the band, largely divorced from the creative process. However, it has been hailed as the greatest album ever made in numerous polls, and when it isn't top it is second or third – it's an awful lot to live up to. Yet it does. From the unrivalled beauty of 'God Only Knows' – which in the finished version just features, Brian, Carl and Bruce – to the inspired reworking of 'Sloop John B', to our lesser-known gem, 'I Know There's An Answer', which was originally called "Hang on to your Ego"… it says it all.
From the hundreds of hours that Brian spent in the studio attempting to create Smile, the band cherry picked the best bits, added some songs written by other members of the Beach Boys and came up with Smiley Smile in the autumn of 1967. At its heart are the two pocket symphonies, 'Heroes and Villains' and 'Good Vibrations'. Among the elements salvaged from Smile was 'Vegetables', which includes Paul McCartney munching on a stick of celery – you couldn't make it up.
Let's just pause for a moment to acknowledge that Smiley Smile was the band's 12th album in six years. Over the same time period they had 18 singles on the Billboard charts – 13 of them in the top 10, the 18th single was their third No.1, 'Good Vibrations'. All in all, it is an astonishing record.
Country Air…
By their 13th album, the unlucky Wild Honey – it failed to do well on the charts – the band had well and truly left the beach and embraced sounds and topics that were now a part of the California zeitgeist; there's psychedelia and even a hint of spiritual awareness. The Beach Boys were embracing a brave new world and did so with the rocking title track, a Stevie Wonder cover, the fabulous 'Darlin', and 'I'd Love Just Once to See You' – Brian asking a lady to get naked!
Friends continued in the same vein, with a title song that's not to be missed, but dig a little deeper and there's Dennis Wilson's gorgeous vocal on 'Little Bird' along with 'Anna Lee, The Healer', referencing Rishikesh and Mike's time with the Beatles and the Maharishi in India.
By 1969's 20/20 album the band had managed to hone their creativity to a point where old and new sat side by side in a comfortable setting. 'Do It Again' is the perfect amalgam of what the Beach Boys were and had by now become, while 'I Can Hear Music' is Carl on top form – the whole thing sounds like New California.  'Bluebirds Over the Mountain' continues to embrace some of that country air and along with 'Our Prayer' they are two songs that you need to seek out to get an idea of how the Beach Boys finished with the 60s.
Add Some Music to Your Day…
The Seventies opened with Sunflower. For some, it's their favourite Beach Boys album, after Pet Sounds. It is full of family togetherness – no bad thing. It includes the gorgeous 'Add Some Music to Your Day' and 'Cool, Cool Water', a hangover from The Smile Sessions, but the real gem on this album is 'It's About Time', with Carl's great vocal and the band sounding funkier than it seems possible for a surf band to sound. A tough album to follow, yet 1971's Surf's Up did just that and more. It is a rock album rather than a pop album and is justifiably loved by many fans. Nevertheless, our track to cherish is Bruce Johnston's gorgeous 'Disney Girls (1957)' – it says more about the lost America of the 1950s than any other song we can think of. But don't miss 'Til I Die', arguably the most poignant song in the entire Beach Boys canon.
The band's excursion into rock did not stop with Surf's Up but continued apace with 1972's Carl and the Passions – So Tough. It's an undiscovered gem of an album in its entirety but forced to pick one track we've gone for 'Marcella'. However, don't miss Dennis Wilson's lovely, love song, 'Cuddle Up', or the equally beguiling TM chant 'All This Is That'.
The pinnacle of the Beach Boys rock trilogy is the outstanding Holland that came out in January 1973. Largely recorded in the Netherlands, it includes the fabulous 'Sail On Sailor' sung by Blondie Chaplin, who had joined the band prior to recording Carl and the Passions – So Tough; but don't miss 'Funky Pretty'.
Full Sail…
It was four years after Holland that a new Beach Boys studio album came along, and then after this there was one a year for the next five. In between there wasThe Beach Boys In Concert album, which has the most sublime version of 'Caroline No'; originally sung by Brian on Pet Sounds but here handled tenderly by younger brother Carl. On 1976's 15 Big Ones, head straight to 'Had to Phone Ya' – it's less than two minutes long, but it's perfection. Honourable mention for 'Everyone's in Love With You', Mike's song about the Maharishi with jazz man Charles Lloyd on flute. Also Brian's Spectoresque, 'Just Once In My Life' – just check out 3′ 18″ into the song. Beautiful!
In 1977 The Beach Boys Love You followed in quick succession. It was originally intended to be a Brian solo album but at the 11th hour the Boys stepped in. Nevertheless, Brian still wrote every song. Dennis's vocal on 'I Wanna Pick You Up' is tenderness personified and it is the essence of the album.
In 1978 the MIU Album, partly recorded at the Maharishi International University in Iowa, was very much a return to traditional territory, with a 60s vibe to the whole thing, 50s even, with their cover of the Del-Vikings doo-wop classic, 'Come Go With Me'. However, check out 'Winds of Change' with a lovely Al Jardine and Mike Love vocal – when the harmonies kick in you know you're in safe hands.
By 1979 Bruce Johnston had returned to the fold, having quit to do his own thing after Holland was released; so much so that he also produced LA (Light Album). It even includes disco, which was very much de rigueur at the time, although some fans feel it is sacrilege. The Beach Boys have often been damned for keeping up with the times. But skip over that straight to 'Full Sail', one of Carl's most lovely vocal performances on any Beach Boys album. It's like a hymn to where the Beach Boys needed to go, but seemed unable to reach. Landlocked even. Key moment: 1′ 42″ – it's everything that makes the Beach Boys perfect.
Endless Harmony…
1980's Keepin The Summer Alive continued where LA (Light Album) had left off, although most of the tracks are Brian Wilson's. One of the exceptions is 'Endless Harmony', a Bruce Johnston song. He crafts every one and this is arguably his rarest gem of all. "Striped shirt freedom, brave new heroes, go out on a roll." This song is the best Beach Boys biography ever written. 2′ 15″ is the pivotal moment; from there you just wallow in the harmony of America's band.
"We recorded Endless Harmony standing outside at CAl Jardine's Big Sur barn among the Redwood trees. Four of us around one mic. and Mike on another. The whole vocal took just 20 minutes to do. Not bad!" – Bruce Johnston
It was five years until the next Beach Boys studio album; one largely produced by Culture Club's producer, Steve Levine and it even includes a song written by Boy George ('Passing Friend').  The opening number, 'Getcha Back', is a strong song, but for our one to savour check out Carl's lovely vocals on 'Where I Belong'.
"Smokey Joe's Café written by Lieber & Stoller influenced me a heck of a lot when I went to write Kokomo I heard the verse which was done by John Phillips, the melody of the verse and I said 'That's a beautiful melody and a beautiful verse but it doesn't groove'.  So I went back and 'Aruba, Jamaica, ooh I wanna take ya' so 'ooh ahh at Smokey Joe's café' it has the same sort of syncopation, same sort of groove, as Smokey Joes Café as the chorus of Kokomo, which became our biggest selling hit." – Mike Love
'Kokomo' was originally released on the album entitled Still Cruisin' that came out in 1989. It's a mixture of originals and Beach Boys songs used in movies -'Kokomo' featured in Cocktail, of course. Hidden away on it is a lovely song called 'Somewhere Near Japan', co-written by Bruce, Mike, Terry Melcher, Doris Day's son, and former Papa, John Phillips.
In 1992 Summer in Paradise was released; the band's 27th studio album and the last to feature Carl Wilson who sadly died in 1998. A live version of the title track is on the Made in America box set. After this, a number of repackaged CDs came out, including the Pet Sounds Sessions and Endless Harmony, to tie in with the documentary about the band in 1998. There's a wonderful track called 'Soulful Old Man Sunshine' that had been recorded during the sessions for Sunflower, but unreleased at the time. Another anthology released in 2001 and entitled Hawthorne CA, after the Wilson's birthplace, is essential to check out. There are a number of very interesting alternate takes and a cappella versions of songs including a lovely version of 'Forever'.
Then in 2012 came a new studio album, That's Why God Made the Radio, made by all the surviving members of the band. It includes the title song that is, as the title suggests, a perfect radio record, but for a rare, precious and beautiful gem check out 'From There To Back Again'. It evokes everything that makes The Beach Boys such a loved and cherished band; nostalgic lyrics, lush harmonies, and a melody that doesn't give up.
"The clouds are breaking, it's a beautiful day, for a wonderful, Pacific coast getaway. The sun is shining…" – lyric 'From There To Back Again'
Says it all really…
Format:
UK English