New Moodies Collection Coming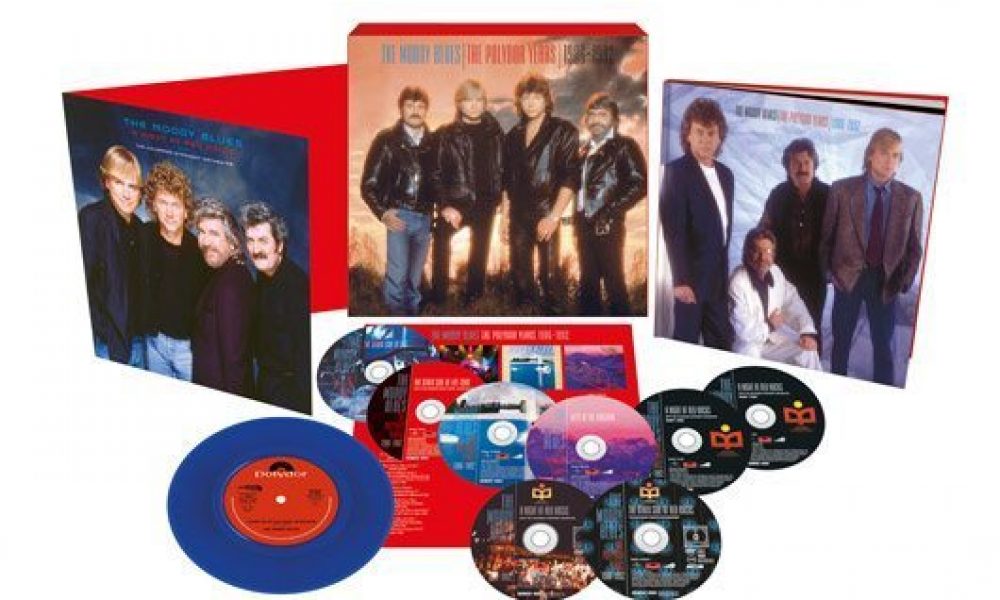 Pre-order is available now for a brand new set celebrating a particular era in the history of the magnificent Moodies. 'The Moody Blues: The Polydor Years 1986-1992,' an eight disc collection, with six CDs and two DVDs, will be released on November 24.
For the first time, it gathers together all of the band's albums for the label in that period, plus 17 bonus tracks, 11 of which are previously unreleased. The set also offers a newly-available concert recording from 1986 and their 1992 show at Red Rocks, all newly remastered, and a seven-inch single rarity.
The 1986 recording features the group's show that July in Cleveland on their 'Other Side Of Life' tour, while the Red Rocks performance is with the Colorado Symphony Orchestra. The DVD has the rare documentary 'The Other Side of Red Rocks,' previously only available via the Moodies' website.
The collection comes in a slipcase with a 64-page hardbound book and the addition of a seven-inch, blue vinyl single featuring of 'Al Fin Voy A Encontrate', the band's rare Spanish version of 'I Know You're Out There Somewhere.'
As we reported recently, the Moody Blues have announced their return to the road in the UK for next year.They'll be back on British soil for the 'Timeless Flight 2015' Tour, presented by Live Nation, in June of next year.
Format:
UK English