21 Savage, Janelle Monae, Ozuna, And More Set For 2023 NBA All-Star Celebrity Game
The game is set to take place in Salt Lake City, Utah, on February 17.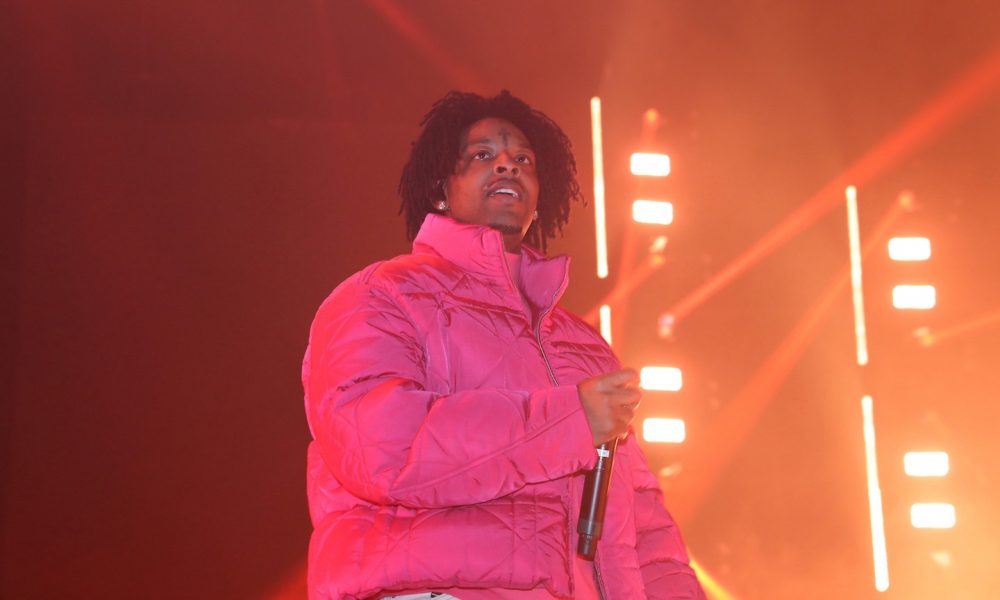 Billboard exclusively reported today, February 8, that 21 Savage, Janelle Monae, Cordae, Ozuna, Nicky Jam, Kane Brown, and more will participate in the 2023 Ruffles NBA All-Star Celebrity Game.
Set to take place in Salt Lake City, Utah, on February 17, two-time NBA MVP Giannis Antetokounmpo and his brothers Thanasis and Alex Antetokounmpo and Olympic gold medalist Lindsey Vonn will serve as coaches and go against Houston Astros star Alex Bregman at this year's event. Team captains will include Utah Jazz Governor Ryan Smith and NBA icon Dwyane Wade.
It's been an exciting time for rapper 21 Savage. In December, it was announced that his project with Drake, Her Loss, earned one billion streams on Spotify in less than two months, a new record for both rappers. The album debuted at No.1 on Billboard upon its release on November 4.
The project led to 21 Savage earning his first billion streams on the streaming service and Drake his 12th. The album dethroned Taylor Swift's Midnights on the US charts. It did the same in the UK, and Her Loss became Drake's fifth chart-topper, after Views (from 2016), Scorpion (2018), Dark Lane Demo Tapes (2020), and Certified Lover Boy (2021), and Savage's first.
In November of last year, 21 recruited Nas for a collaborative new song, "One Mic, One Gun," which blends the title of the classic Nas song "One Mic" with Savage's penchant for referencing weapons on his songs.
21 kicks off the track, rapping, "Ain't no back and forth, ain't no left or right/I got King's Disease but I move like a knight/ Rappers bandwagon tryna get some likes/ I do it for the fam', never for the hype."
Nas handles the chorus, turning in a classic hook when he spits, "Whatever I do is N.Y., I'm keepin' it Queens 'cause that's my side/ I shook up the town, I shook up the city, I shook up the state/ I'm with 21 on my second run, this shit come with age."
Listen to the best of 21 Savage on Apple Music and Spotify.