Alan Rankine, The Associates Co-Founder, Dies Aged 64
Also featuring with brilliant, but mercurial vocalist Billy MacKenzie, The Associates made influential albums 'The Affectionate Punch' and 'Sulk'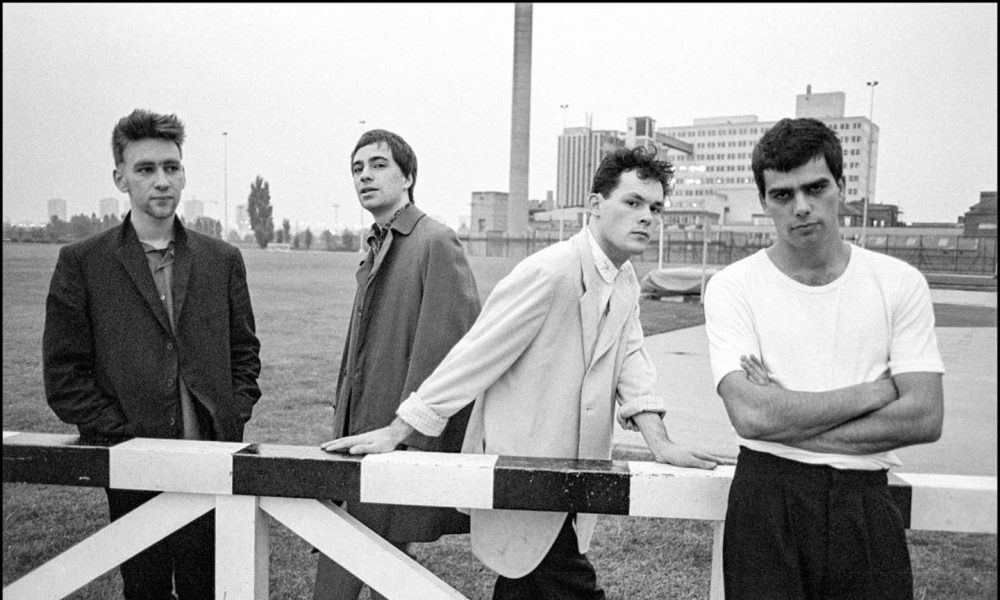 Alan Rankine, the Scottish musician and record producer best known as the keyboardist, guitarist and co-founder of influential post-punk outfit The Associates has died.
His sons Callum and Hamish Rankine announced the 64-year-old's death on Tuesday January 3. "He died peacefully at home shortly after spending Christmas with his family," the family's statement read. "He was a beautiful, kind and loving man who we will miss dearly."
Rankine's sons said his Facebook page would stay alive and invited people to celebrate his life on it because "the community meant a lot to our father."
Born in Bridge of Allan, Stirlingshire, Rankine began his career with the cabaret band Caspian, who became partners with mercurial, but brilliant singer Billy Mackenzie, who died in 1997 aged 39. Together they recorded three critically albums, The Affectionate Punch (1980), the singles compilation Fourth Drawer Down (1981) and Sulk (1982). The latter disc included the band's two signature hits "Party Fears Two" and "Club Country."
In 2007, The Guardian's Alex Petridis wrote of Sulk: "The album's contents were spellbinding and mysterious, swathed in echo and electronic effects: tortured ballads; strange, skittering pop songs; a spellbinding funk version of "Gloomy Sunday," the 1933 song that at one stage was fancifully alleged to have inspired hundreds of suicides, including that of its composer.
"Party Fears Two" was its centerpiece, offering an oblique melody, puzzling lyrics, an astonishing vocal performance from MacKenzie and a piano hook so irresistible that it ended up as the theme for the Radio 4 programme Weekending. It reached No 9 in the singles chart, prompting the first of a series of Associates appearances on Top of the Pops, where the band managed to carry the Sulk sessions' atmosphere of extravagance and rule-breaking audacity into British living rooms."
Rankine left the band in 1982 and established himself as a producer, working with artists such as Paul Haig and the Cocteau Twins. In 1986 he started a solo career and recorded three albums.
He later taught at Stow College in Glasgow, where he helped students set up their own record label, Electric Honey, which later launched the careers of bands such as Belle and Sebastian, Snow Patrol and Biffy Clyro.
Tributes to Rankine have already begun to flood in. Broadcaster Vic Galloway said his death was "incredibly sad news."
BMX Bandits songwriter and lead singer Duglas T Stewart wrote on Twitter: "Very sad news today that Alan Rankine has passed away. I first found out about Alan through The Associates and later got to know him a little. Sending love to his family and all who loved him."