Bastille And Hans Zimmer Share Moving New Video For 'Pompeii MMXXII'
The beautiful visual was captured during the song's recording at Hoddinott Hall in Cardiff, South Wales.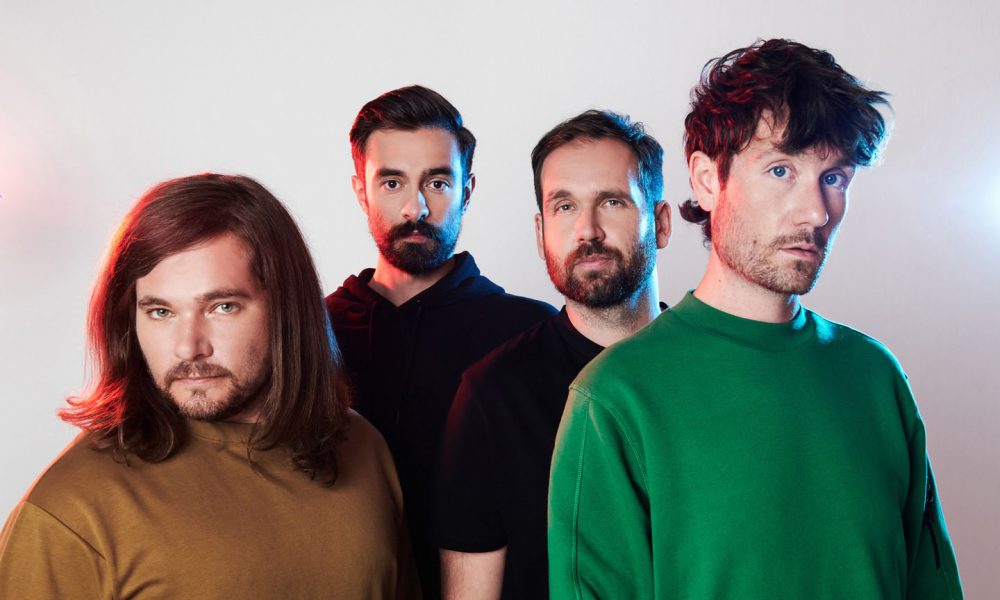 Bastille and legendary, Award-winning composer Hans Zimmer have shared the official performance video of their new collaborative version of Bastille's classic song "Pompeii," now named "Pompeii MMXXII." You can check it out below.
The incredibly beautiful video for "Pompeii MMXXII" was shot during the track's recording at Hoddinott Hall in Cardiff and features both the band and Zimmer. Last night, the band teased fans with a clip from the video on their social media outlets, with fans rushing to the comments to express their excitement and love for the track.
Bastille, Hans Zimmer - Pompeii MMXXIII
Hans Zimmer said in a statement "It's been proven time and time again that a beautiful, crafted song by a great band can have many lives and Pompeii is a shining example of this. Working hand in hand with Bastille and my team at Bleeding Fingers has been an exhilarating experience and an honour to be part of this remarkable journey. I'm so excited to share this rendition with you all!"
Bastille's Dan Smith added "Having the opportunity to work with the living legend that is Hans Zimmer, and his brilliant team, has been an absolute dream. Working with them on this new version of "Pompeii" has been incredible and has put the biggest smiles on our faces throughout the whole wonderfully surreal experience."
The track is out in celebration of the tenth anniversary of the band's debut album Bad Blood, for which the extended vinyl edition Bad Blood X was released in July. Bastille have been teasing the release of the new incarnation of "Pompeii" on their social media of late, posting about the evolution of the new recording from first studio session to the final performance of "Pompeii MMXXII."
After their early emergence in 2012 with "Bad Blood" and then a UK Top 40 debut with "Flaws," Bastille achieved their breakthrough with the original "Pompeii," which crashed into the UK chart at its peak position of No.2 in March 2013, the first of eight consecutive weeks in the Top 10. It went on to achieve an incredible 92 weeks in a row in the Top 100, returning several times for an aggregate of 103. Of these, 28 were spent in the Top 40. The single was certified five-times UK platinum in April 2022.