BTS' J-hope To Release New Solo Single 'On The Street' This Week
The single follows the rapper's debut solo album 'Jack In The Box,' which was released last year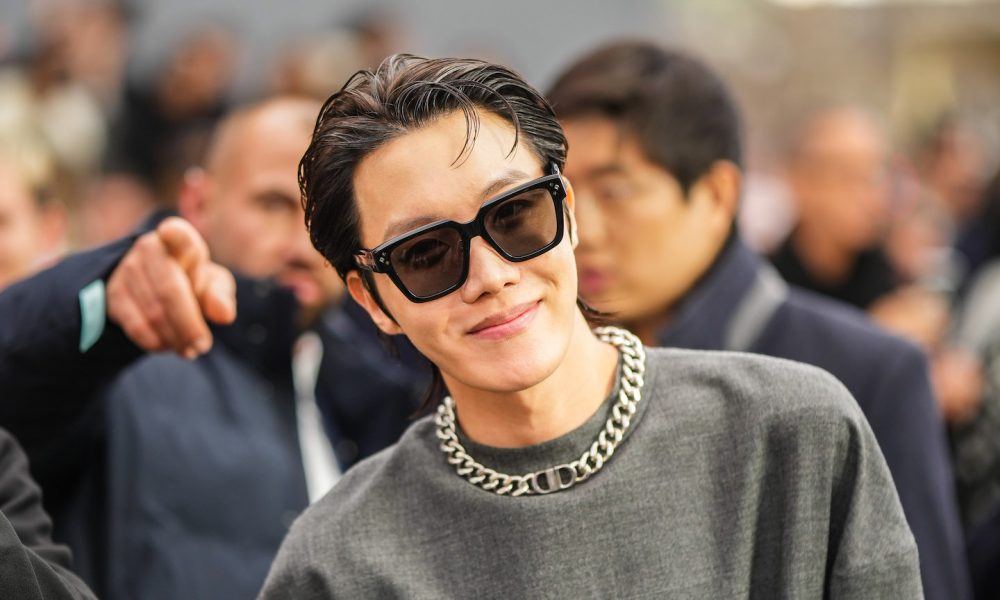 BTS' J-hope has announced he will release a new solo single titled "On The Street" this week.
The announcement came shortly after it was confirmed that the rapper had started the process of enlisting for his mandatory military service. He will be the second member of the group to serve, following singer Jin who entered the service last December.
"On The Street" will be released on Friday (March 3) and will come backed by a new music video. J-hope took part in the writing of the song, which BTS' label HYBE described as a "lo-fi hip-hop track with easy-listening melody and warm-hearted lyrics" in a press release.
HYBE's announcement also revealed that the track's key motif is the word "street," which it said, "can be interpreted as a place where many people's everyday lives pass by – a metaphor for life."
It added: "It comes from 'street dance,' the genre that represents J-hope's roots as an artist, and it also symbolizes the path that he will continue to take with his fans around the world."
"On The Street" is J-hope's second solo release since BTS announced it would be focusing on individual projects for the foreseeable future. He was the first member to release his own official work with the album Jack In The Box in July 2022. Weeks after that record was released, he made history as the first South Korean artist to headline a main stage at a US festival with a performance at Lollapalooza.
Jack In The Box and the journey to Lollapalooza were captured in the Disney+ documentary J-hope In The Box, which arrived earlier this month.
Since the release of J-hope's album, Jin released his solo single "The Astronaut," while RM shared his debut solo album Indigo. Next up, Jimin will share his debut solo project, Face, while rapper Suga is set to embark on his first solo tour, with shows in the US and Asia.
Listen to the best of BTS on Apple Music and Spotify.