Carly Rae Jepsen's New Album, 'The Loneliest Time' Is Out Now
The singer also shared a lyric video for her song 'Go Find Yourself Or Whatever' to hail her new album's arrival.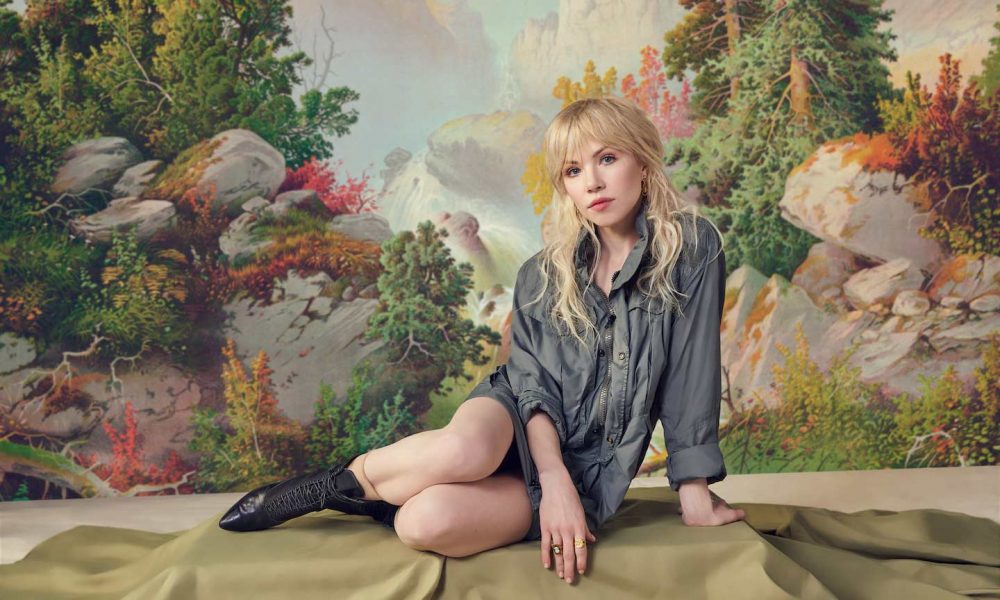 Earlier this week, Carly Rae Jepsen joined presenter Zane Lowe live in-studio on Apple Music 1 to discuss her new album The Loneliest Time, which is out now.
During the interview. She told Apple Music about her genuine love of pop music, embracing a "no rules" attitude while making The Loneliest Time, changing her approach to reaching out to potential collaborators following Tom Hanks' cameo in her music video among other topics.
Shop the best of Carly Rae Jepsen's discography on vinyl and more.
The singer began by telling Apple Music About Her genuine Love of pop music, Max Martin, and The Spice Girls.
"I love pop music so much", she said. "There's something undeniable to me about a good hook. I mean, the Spice Girls, come on. From that moment I heard it, it was like heroin injection for me, of like, okay, there's something here. To me, it's a little bit more like I'm a Max Martin fan. I love pop. I'm appreciative of the writing. I mean, I love the chaos of the thing. I mean, there are words to say about a girl being called Baby, Sexy, and Scary that I could get into. That's a different conversation, really."
Carly Rae Jepsen - Go Find Yourself Or Whatever (Official Lyric Video)
She also delved into the origins of her song "Go Find Yourself Or Whatever" and embracing a 'No Rules' attitude making the album.
"I just picked up the microphone, saying a couple things that I don't really remember, lyrically even, singing about, which probably says a lot about what's really going on in my head", she explained.
"I definitely have been in love with the traveler before. And then I also think that, looking back on the song when I perform it live now, I think there's elements of this song that very much just speak to me too, as the traveler. You feel safe in sorrow. You feel safe on an open road. Go find yourself or whatever. I kind of forgot about it because it was a late-night session, and doing two songs in a day, sometimes your brain starts to play tricks on you.
"It was about two weeks later, maybe three weeks, and Rostam just sent me an email, being like, remember this? And then I listened, and I was like, 'Huh. Am I allowed to do songs like that?' And, I think that challenging that question and answering with an absolute "yeah, there are no rules" is really what this album's about. I think that rebellion led me to fit songs like "Beach House" and then "Go Find Yourself or Whatever" on the same album with the idea that it's an old idea that a pop artist has to be one thing, the cute pop star. It's sort of like, women, we contain multitudes. Why can't this album allow that exploration a little bit?"