Celebration Due Of Arlington Heights Club The Cellar, Home To Cream, The Who
The venue also attracted gigs by such artists as Steppenwolf, Bob Seger, the Steve Miller Band, and Three Dog Night.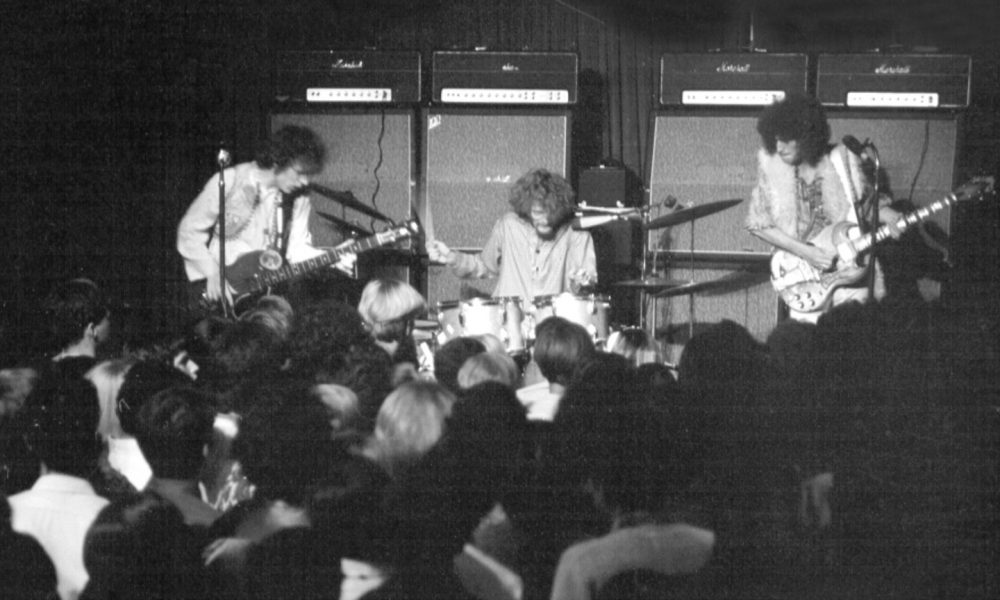 The story of the fondly-remembered Cellar Club in the Chicago suburb of Arlington Heights is to be celebrated tonight and tomorrow (25/26) at one of the area's most popular modern-day nightspots, Hey Nonny.
Shop the best of Cream's discography on vinyl and more.
The owner of that club, Chip Brooks, will recall the pulling power of a venue that pulled in performances by rock bands at key moments of their development, including The Who, Steppenwolf, Bob Seger, the Steve Miller Band, Three Dog Night and – 55 years ago tomorrow, not long before their split – Cream.
The Cellar was run by Paul Sampson, who tells the suburban Chicago title the Daily Herald: "We had probably close to 1,800 people jamming the floors. I couldn't get off the stage after I introduced them, so I stood about that far from Eric Clapton for about an hour."
Crossroads (Live At The San Diego Sports Arena, USA / 1968)
The venue, which was open between 1965 and 1970, was also a regular host to local garage bands of the period such as the Buckinghams, Ides of March, Cryan' Shames, New Colony Six, Amboy Dukes (featuring Ted Nugent) and the Shadows of Knight, who were the club's house band. Sampson was inspired to name The Cellar after the stories he'd heard of The Beatles' early days at The Cavern in Liverpool.
The two shows that Brooks will host this week are already sold out, but tickets are still available for a third on June 14. Hey Nonny promises that they will "tell the story of the rise and fall of the Cellar, with pictures, witnesses, recordings made live at the Cellar, and a group of great young musicians playing live many of the songs that rocked the Cellar in its heyday. This will be a rocking, immersive experience that will showcase the cultural highpoint in Arlington Heights history."
Sampson, now 87, will attend tonight, having recently joined Brooks to visit the first of the Cellar's two main locations, on W. Eastman Street. That will soon be demolished to give way for a planned seven-story apartment building with commercial space on the ground floor.
Brooks is spearheading efforts to have The Cellar's place in local history officially recognized, and succeeded in having authorities issue a proclamation recognizing Sampson's achievements. Brooks is encouraging the library and Historical Museum to collate memorabilia from the club owned by local people, and hopes to have a permanent sculpture or piece of public art commissioned to commemorate The Cellar.
Buy or stream Cream's Goodbye, Live 1968 box set.