Dr. Lonnie Smith, Universally Revered Soul-Jazz Organist, Dies At 79
Blue Note president Don Was said: 'Doc was a musical genius who possessed a deep, funky groove and a wry, playful spirit.'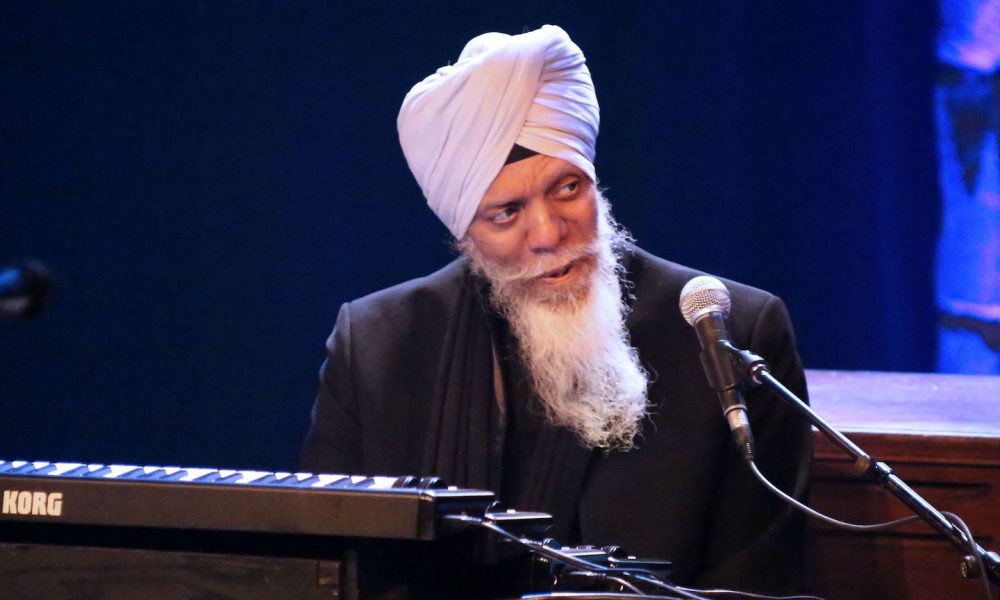 Dr. Lonnie Smith, the much-decorated American soul jazz organist, has died at the age of 79. According to a press release issued by his record label Blue Note Records, he passed away at his home in Fort Lauderdale, Florida, on September 28 from the lung disease pulmonary fibrosis.
Paying tribute to the late organist, whose music was sampled by A Tribe Called Quest and the Wu-Tang Clan, Blue Note's President Don Was said: "Doc was a musical genius who possessed a deep, funky groove and a wry, playful spirit. His mastery of the drawbars was equaled only by the warmth in his heart. He was a beautiful guy and all of us at Blue Note Records loved him a lot."
Born in the city of Lackawanna, New York, Smith rose to fame in the 1960s as a pioneer – along with saxophonist Lou Donaldson and fellow organist Jimmy Smith — of soul jazz, a jukebox-friendly style of jazz that was steeped in blues and gospel music. Patenting a distinctively soulful approach, Smith's hallmark was greasy organ licks drizzled over a funky, danceable groove.
Think (Remastered 2003/Rudy Van Gelder Edition)
Smith was a late starter on the organ. His first musical instrument was the trumpet, which he learned to play by ear at school and then later, as a teenager, he tried singing, contributing vocal harmonies as part of a doo-wop group called the Teen Kings. But then in his early twenties, he came across a Hammond organ in a music store owned by a man called Art Kubera and it changed his life.
Playing the instrument for the first time brought on an epiphany, as he told www.jazzandfunkandsoul.com in 2018: "You know when you open up a Bible, and you see that they have a picture sometimes with the rays coming from the sky? That's what it was like for me. I was sitting at the organ and then everything hit me, and I could hear the voices and everything."
After that, Smith returned to the shop every day to play the organ; eventually, the store owner, who was sympathetic to the young musician and impressed by his diligence, told Smith that he could take the organ home and keep it.
In a few short years, Smith became a Hammond virtuoso; so much so that he earned notoriety for playing the organ with his tongue as part of the Sammy Bryant Orchestra in the mid 60s. His big break came a little later, after he joined guitarist George Benson's band in 1967. Benson's then label Columbia allowed Smith to cut his debut LP, Finger Lickin' Good, for them but it wasn't until 1969 when the organist began to make a deeper impact with the American record buying public.
Move Your Hand (Live At Club Harlem, Atlantic City, NJ / Remixed 1995)
At the time he was playing with alto saxophonist Lou Donaldson who was signed to the iconic jazz label Blue Note. Donaldson persuaded the label's owners to add the organist to their roster and he immediately repaid their faith by tasting chart success; he put three LPs in the Billboard R&B album chart, the most successful being a live recording, 1970's Move Your Hand.
The 1970s saw Smith expanding his sound; 1971's Mama Wailer album, a one-off for producer Creed Taylor's Kudu label, found him playing in a larger ensemble while a series of adventurous albums he recorded for the Groove Merchant (epitomised by 1975's Afrodisiac) offered a widescreen version of jazz-funk with disco tinges.
Smith's LP releases dried up in the 1980s but in the following decade, he began making a comeback, serving up well-received musical tributes to John Coltrane and Jimi Hendrix. After a stint at the Palmetto label in the early 2000s, Smith released two albums on his own label Pilgrimage, but in 2016, he rejoined Blue Note for the album Evolution. He was elated to be back at the label that had first given him success. "It felt like I hadn't left," he told us in 2018. "It's like family. Even if I didn't do another record with them, I'd always be stamped as a Blue Note artist so I feel like I'm at home."
Dr. Lonnie Smith - Sunshine Superman (Visualizer)
Smith, who had worn a turban since the mid-70s and was nicknamed "The Turbanator," released three albums for Blue Note between 2016 and 2021. His final offering, 2021's Breathe, featured a notable cameo from Iggy Pop, who guested on two tracks, including Smith's funky take on Donovan's "Sunshine Superman."
Although Smith became an NEA Jazz Master in 2017 – America's top honor for jazz musicians – he was never in music for prestige, fame, or money. Asked how he'd like to be remembered, he told us in 2018: "As a person who left this world a better place than it was when he got here." He added: "Music is about making people happy. [It's] a universal language that can touch people and bring the world closer together."
Buy or stream Dr. Lonnie Smith's Breathe album.