Watch Ella Fitzgerald Weave Vocal Magic On 'Perdido' From 'Ed Sullivan Show'
The peerless vocal stylist is seen in her finest scatting form in a 1964 edition.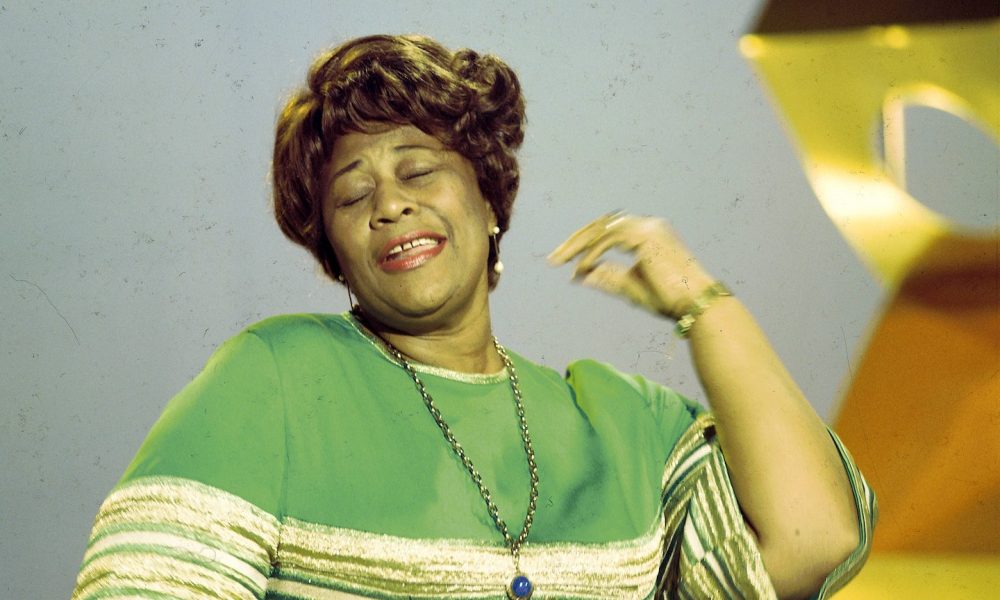 A vintage performance by Ella Fitzgerald features in the latest clip from the archives of The Ed Sullivan Show. The peerless vocal stylist is seen, in her finest scatting form, in a performance from the February 2, 1964 edition of "Perdido," accompanied by storied trumpeter Roy Eldridge.
Shop the best of Ella Fitzgerald's discography on vinyl and more.
Fitzgerald made numerous appearances on the famous variety series from the 1950s, and was on the bill of this edition alongside entertainer Sammy Davis Jr. It's from an especially notable era in the show's history, as this was the week before The Beatles' unforgettable first booking on Sullivan, which attracted a record-breaking estimated audience in the US of 73 million viewers.
Ella Fitzgerald "Perdido" on The Ed Sullivan Show
Juan Tizol's melody for "Perdido" was already more than 20 years old when Ella chose it for this latest appearance. It was first recorded in 1940 by Sarah Vaughan, with orchestra directed by Norman Leyden, in 1941 by Duke Ellington and his orchestra, featuring Tizol, and again soon afterwards on the Victor label. Lyrics were added by Ervin Drake and Hans Lengsfelder.
"Perdido" has gone on to be recorded some 300 times, and Fitzgerald herself fronted a famous 1957 version with Ellington for the landmark album Ella Fitzgerald Sings the Duke Ellington Song Book. Among many more recent versions, Joe Jackson cut a medley of the song with "Satin Doll" for his 2012 album The Duke.
At the time of the 1964 show, Fitzgerald had already made what turned out to be her last appearance on the Billboard singles chart with "Bill Bailey, Won't You Please Come Home," the year before. But she continued to make the LP bestsellers throughout the 1960s and to be a beloved performer on stage, television and more until her death in 1996. Her own connection to The Beatles arrived in the summer of 1964, when she recorded a memorable, big-band version of "Can't Buy Me Love" for her album Hello, Dolly! that was much admired by the group, and by Paul McCartney in particular, and became a Top 40 UK hit.
Watch all the latest archival videos from The Ed Sullivan Show on the program's official YouTube channel.