Enrique Iglesias, Ricky Martin, And Pitbull Unite For 'The Trilogy Tour'
The 19-city tour kicks off on October 14 at Washington, D.C.'s Capital One Arena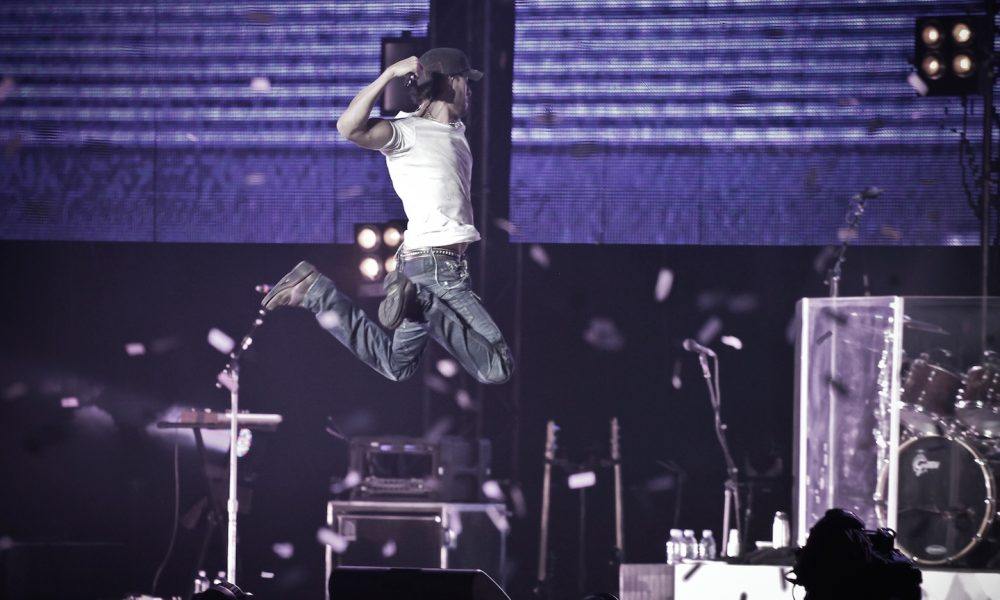 Enrique Iglesias, Ricky Martin, and Pitbull have announced they are joining forces with a one-of-a-kind arena run across North America this fall. For the first time ever, they will share the stage for The Trilogy Tour featuring three unique headlining sets from each artist.
"It's a true honor to tour with Enrique and Ricky, two music icons, who broke global music barriers for our culture and open doors for someone like myself," said Armando Christian Perez (Pitbull). "We're excited to take The Trilogy tour around the world and give our fans the time of their Trilogy lives, Dale!"
Enrique Iglesias expressed his enthusiasm, saying, "I am incredibly excited to be going on tour with my friends Pitbull and Ricky. The Trilogy Tour will be an amazing experience for ALL of our fans. It's going to be a once in a lifetime tour."
Ricky Martin added, "Going back on the road with not only Enrique, but now with Pitbull it's very exciting. This tour will be a wild party from beginning to end so get ready, it's going to be epic!"
Produced by Live Nation, the 19-city tour kicks off on October 14 at Washington, D.C.'s Capital One Arena and makes stops across North America in Toronto, Boston, New York, Chicago, Detroit, Miami, Dallas, Phoenix, Los Angeles, and more before wrapping up at Vancouver's Rogers Arena on December 10.
Fans can expect an unforgettable night of music as the megastars deliver an electrifying mix of their biggest career-spanning hits with influences of reggaeton, salsa pop, dance, and electronic music, backed by world-class production and state-of-the-art visuals.
Tickets for this run of shows will be in high demand, therefore Verified Fan will be fans' best shot at tickets. Fans can register now through Sunday, June 4 at 11:59pm ET for the Verified Fan presale. Fans who are selected to receive an access code will be able to participate in the Verified Fan presale starting Wednesday, June 7.
Listen to the best of Enrique Iglesias on Apple Music and Spotify.