Florence + The Machine Release Compilation 'Under Heaven Over Hell'
The career-spanning project was personally curated by Florence Welch.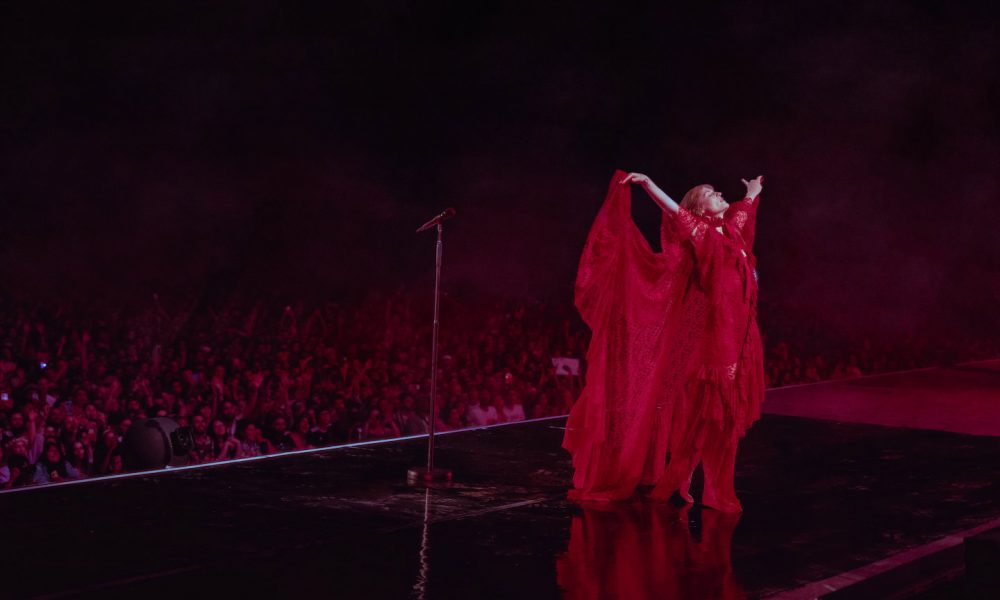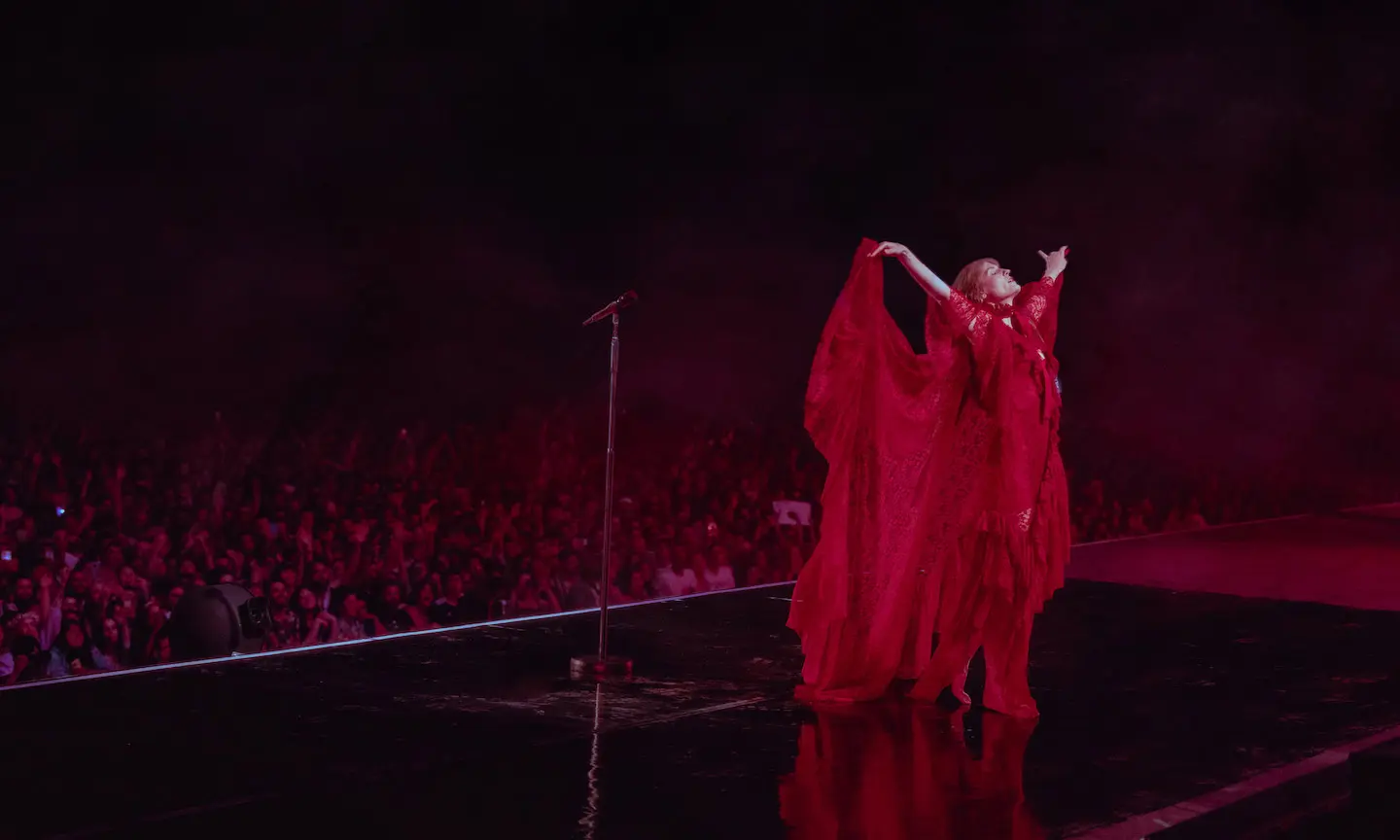 Florence + The Machine have released Under Heaven Over Hell, a 39-track compilation personally curated by lead singer and songwriter Florence Welch.
Stitching together music from the group's five studio albums, the career-spanning project brings new and seasoned listeners on a spellbinding journey through the group's greatest hits and musical moments, from 2008's "Dog Days Are Over" to last year's "Choreomania."
To mark the compilation's release, Welch wrote on her Instagram: "Options for listening are / running through a field / in a haunted house / drinking fake blood and crying glitter / Drunk in a clown suit / Calling like a crow for a boy / for a body in the garden."
Last year, Florence + The Machine unveiled Dance Fever, an album born from the desire to bust down pandemic doors and dance. Upon its release, the record received critical praise and soared to No.1 on the UK charts. In the summer of 2023, the album's vision comes to life as the band returns to the stage and headlines a string of festivals across Europe. 
Additionally, Florence + The Machine released the new single "Mermaids" in April along with Dance Fever (Complete Edition), which also includes spoken-word poetry versions of "King," "My Love," and "Cassandra."Written and produced by Welch and Glass Animals lead singer Dave Bayley, "Mermaids" tells of sirens "morphing with English girls rolling around their cities with reckless abandon – embracing their one night on the shore and dancing like they've never danced before."
Earlier this year, Welch's early hit "Dog Days Are Over" had a pop culture moment when it was featured in Guardians of the Galaxy Vol. 3. In a reaction TikTok, Welch wrote, "So I cried all the way through this movie but when The Guardians of the Galaxy started dancing to 'Dog Days' I really lost it. Thank you so much for the love for this moment. The superhero-obsessed little girl in me can't believe it happened."
Looking forward, Welch is also working on a musical adaptation of F. Scott Fitzgerald's classic novel The Great Gatsby, which will premiere at Harvard University's American Repertory Theater in Cambridge next year.