Florence Welch Reacts To 'Dog Days' Sync In 'Guardians Of The Galaxy 3'
The scene features the Guardians cathartically dancing to the hit.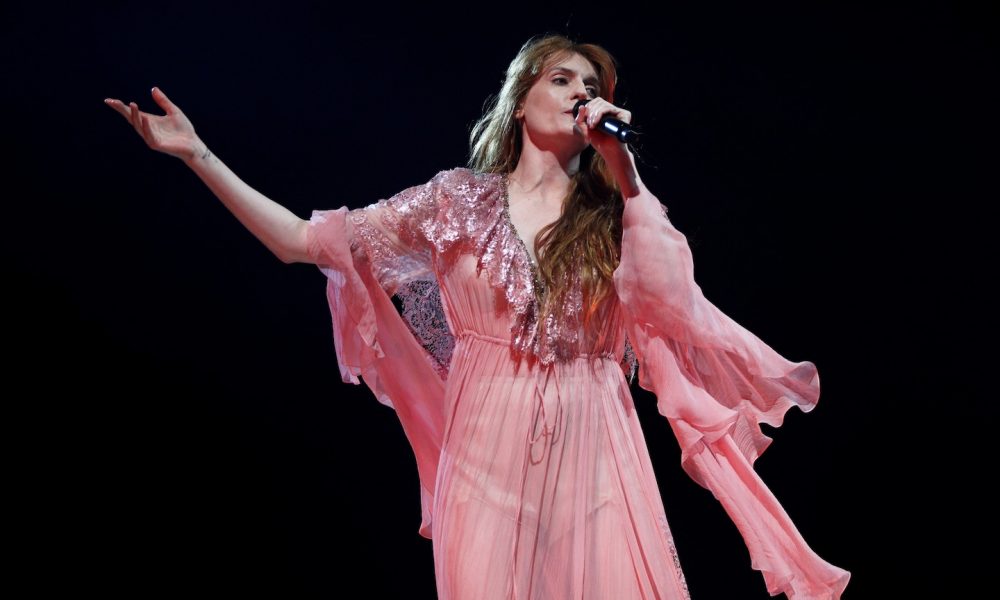 Guardians of the Galaxy Vol. 3 features a scene soundtracked by Florence + The Machine's monumental 2008 hit "Dog Days Are Over," and Florence Welch has reacted to the powerful sync on TikTok.
Shop the best of Florence + The Machine's discography on vinyl and more.
In the caption to the post, she writes, "So I cried all the way through this movie but when The Guardians of the Galaxy started dancing to 'Dog Days' I really lost it." Check out her TikTok here. Welch also added, "Thank you so much for all the love for this moment. The superhero-obsessed little girl in me can't believe it happened."
Last month, Welch's band Florence + The Machine debuted a new song "Mermaids" alongside the Complete Edition of the 2022 album Dance Fever.
Before its release, the track had been teased with cryptic images and lyrics, and officially arrived in its "full gory glory" with a lyric video, and as one of the additions to Florence's fifth UK No.1 album. It's accompanied on the Complete Edition by spoken word poem versions of the album tracks "King," "My Love," and "Cassandra."
"Mermaids" was written and produced by Florence and Dave Bayley, who started work on it during their sessions for Dance Fever. They completed the song when Florence was recovering from her broken foot. The song is a cautionary tale of the mythical sea creatures "morphing with English girls rolling around their cities with reckless abandon – embracing their one night on the shore and dancing like they've never danced before."
The lyrics speak of "the dancefloor filling with blood, but oh lord, you've never been so in love", and the "cheerful oblivion" that comes with drink, drugs and a desperate desire to belong, love and be loved without regret or consequence.
Florence + The Machine will be back live action in the UK and Ireland across the summer. Festival performances are scheduled in both Northern Ireland and the Republic of Ireland in Musgrave Park, Cork on June 26, Malahide Castle in Dublin (27), and Ormeau Park in Belfast (28). A headline performance is also on the itinerary at Boardmasters in Cornwall on August 13.
Listen to the official Guardians of the Galaxy Vol. 3 mixtape.