Foo Fighters, The Cure, And Queens Of The Stone Age Lead Riot Fest 2023 Line-Up
The Gaslight Anthem, The Mars Volta, Yard Act, and more will also head to Chicago for the annual punk festival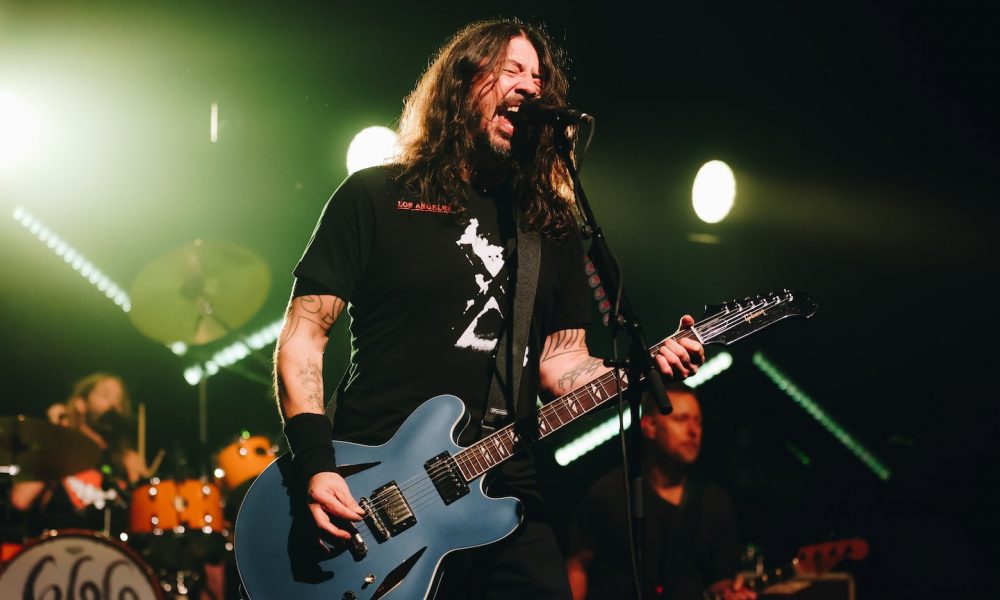 Foo Fighters, The Cure, and Queens Of The Stone Age have been confirmed as three of the headliners for Riot Fest 2023.
The annual punk festival will return to Chicago's Douglass Park from September 15-17 and will also bring Turnstile, The Postal Service, and Death Cab For Cutie as part of its top billing.
Foo Fighters and Turnstile will close out the first day of music, while Queens Of The Stone Age will headline night two. The second night will also be topped by Ben Gibbard pulling double duty as he brings The Postal Service and Death Cab For Cutie's 20th-anniversary tour to the event.
Riot Fest 2023 will then wrap up with headline performances from The Cure and The Mars Volta on the Sunday night. Elsewhere on the line-up, the likes of Yard Act, The Gaslight Anthem, Kim Gordon, 100 Gecs, 070 Shake, Death Grips, Godspeed You! Black Emperor, Tegan and Sara, Parliament Funkadelic featuring George Clinton, and more will also perform.
Tickets for Riot Fest 2023 are on sale now, with general admission, VIP, deluxe, deluxe+ passes available. For more details, visit the Riot Fest 2023 official website.
Foo Fighters' appearance will mark one of a number of festival stops the band will make this summer as it returns to the road for its first performances since the death of legendary drummer Taylor Hawkins. The band will headline the likes of Austin City Limits, Ohana Festival, Outside Lands, and more between playing its own concerts.
The Cure is currently in the midst of its first North American tour in seven years. That run is currently set to wrap up in Miami, Florida, on July 1. The iconic British band has also confirmed its intention to tour South America this year, although dates have yet to be announced.
Queens Of The Stone Age, meanwhile, will spend time in the months prior to Riot Fest 2023 in the UK, where it will hold a trio of shows. The desert rock band will head to Halifax, Margate, and Cardiff as part of the run and will be supported by the Isle Of Wight's Coach Party.
Visit the Riot Fest website for the full line-up and more details.