The Cure Ready First North American Tour In Seven Years
The run kicks off May 10 in New Orleans, Louisiana.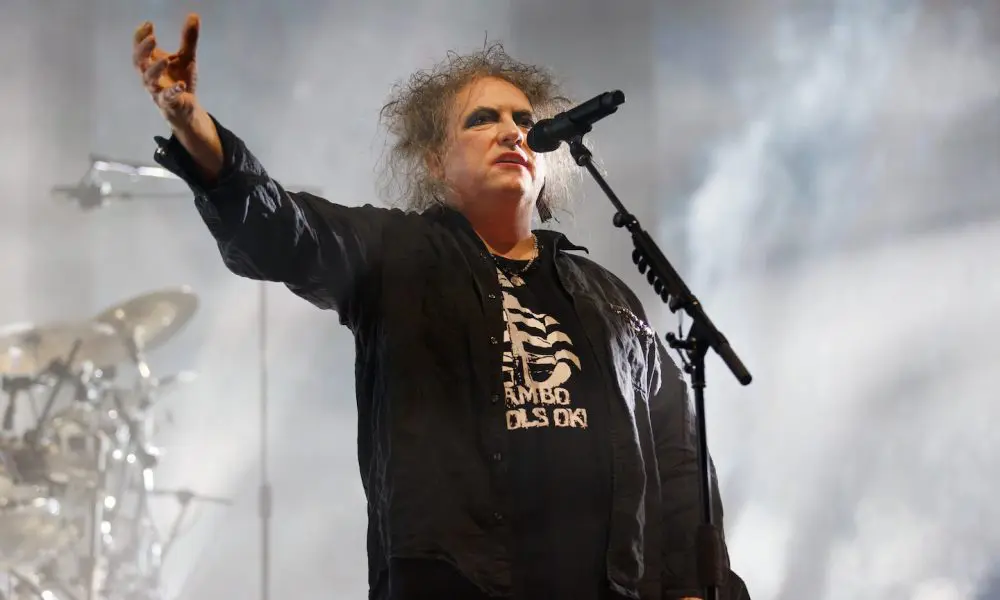 The Cure is set to embark on its first North American tour in seven years this summer as the Rock Hall-inducted band's Songs of a Lost World trek has planned 30 shows stateside.
Following their 2022 European run, Robert Smith and company will kick off their 2023 North American dates on May 10 in New Orleans. After performing in the U.S. and parts of Canada–including three-night stands at Los Angeles' Hollywood Bowl and New York's Madison Square Garden–the leg concludes July 1 in Miami.
According to a statement, "The Cure have agreed all ticket prices, and apart from a few Hollywood Bowl charity seats, there will be no 'platinum' or 'dynamically priced' tickets on this tour."
Back in December, the band shared an upgraded and extended version of their 1991 behind-the-scenes documentary, Play Out.
The two-hour film was directed by Pete Fowler and followed the band across small shows to headlining London's Wembley Arena. It also captured their appearance on MTV Unplugged and triumph in the Best British Group category at the BRITs.
The reissue of the documentary follows the 30th-anniversary re-release of the band's 1992 album Wish. The record includes the hit single "Friday I'm In Love" as well as the likes of "Cut," "A Letter To Elise," and "End."
The new deluxe reissue of Wish was released at the end of November and contains the original album in newly remastered form, plus a second disc featuring 21 previously unreleased demos. These include four studio vocal demos from 1990 and seventeen instrumental demos from 1991, 9 of which are previously unreleased songs. A third CD also includes four tracks from the mail-order-only cassette "Lost Wishes" released in 1993, which have never appeared on CD or digitally before.
Also included in the Wish deluxe edition are the previously unreleased song "A Wendy Band" from the 1992 Manor Studio sessions, a previously unheard mix of the epic live favorite "From The Edge Of The Deep Green Sea," as well as five rare 12" mixes. Finally, closing the set is an unheard live version of "End" from Paris Bercy in October 1992.