The Cure's 'Wish' Deluxe Edition Is Out Now
To celebrate the release, Robert Smith is personally leading a 'Tim's Listening Party' event on Twitter tonight at 11pm GMT.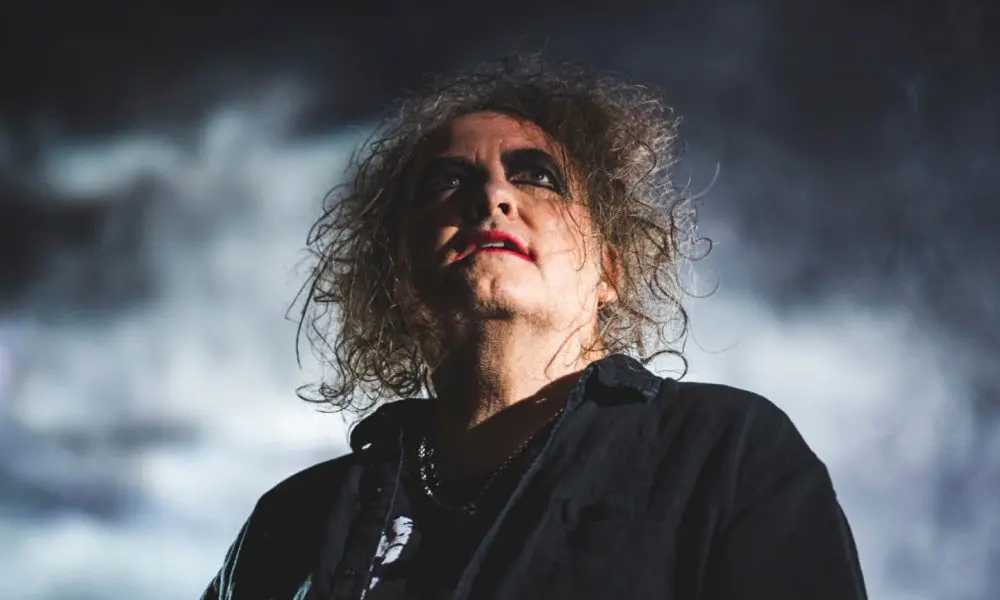 The new deluxe 3CD 45 track edition of The Cure's Wish is out now. The album's new edition includes 24 previously unreleased tracks 4 more that are new to CD and digital.
The first disc contains the original Wish album newly remastered by Robert Smith and Miles Showell at Abbey Road Studios. The second disc, meanwhile, features 21 previously unreleased demos, including four studio vocal demos from 1990 and seventeen instrumental demos from 1991, 9 of which are previously unreleased songs. The third CD in the set features the four tracks from the mail order only cassette 'Lost Wishes' released in 1993, which have never appeared on CD or digitally.
Also included in the Wish deluxe edition are the previously unreleased song "A Wendy Band" from the 1992 Manor Studio sessions, a previously unheard mix of the epic live favourite "From The Edge Of The Deep Green Sea," as well as five rare 12" mixes. Finally, closing the set is an unheard live version of "End" from Paris Bercy in October 1992.
Originally released in April 1992, Wish was The Cure's 9th studio album. It became their bestselling album, reaching No. 1 in the UK and No.2 in the US, where it was nominated for a Grammy in the Best Alternative Music Album category. The album yielded three hit singles, with "High" in March 1992, which reached No. 8 in the UK, the evergreen "Friday I'm In Love" in May 1992 and "A Letter To Elise" which was released in October 1992. That year's 'Wish' tour would be the Cure's most extensive, with 111 shows in 21 countries.
To celebrate the release of Wish, Robert Smith has announced a Twitter listening party, which will take place tonight, Friday November 25 at 11pm GMT under the hashtag #WishListeningParty. Smith will lead the Tweet-along commentary of their classic album backstage following the band's upcoming show at Amsterdam's Ziggo Dome in the Netherlands.
The Charlatans frontman and host Tim Burgess told NME: "I went to see The Cure in 1984 and it remains one of my favourite ever gigs. I fell in love with Wish when it came out and still play it on a regular basis – amazing that it was released 30 years ago.
"To have Robert Smith hosting a Listening Party is a dream come true – to think that he's doing it in their dressing room, after a show is mind-blowing."