Genesis Announce Trove Of Rare Material In 'BBC Broadcasts' CD And Vinyl Sets
The collection will be available as a 53-track 5-CD set and 24-track triple LP.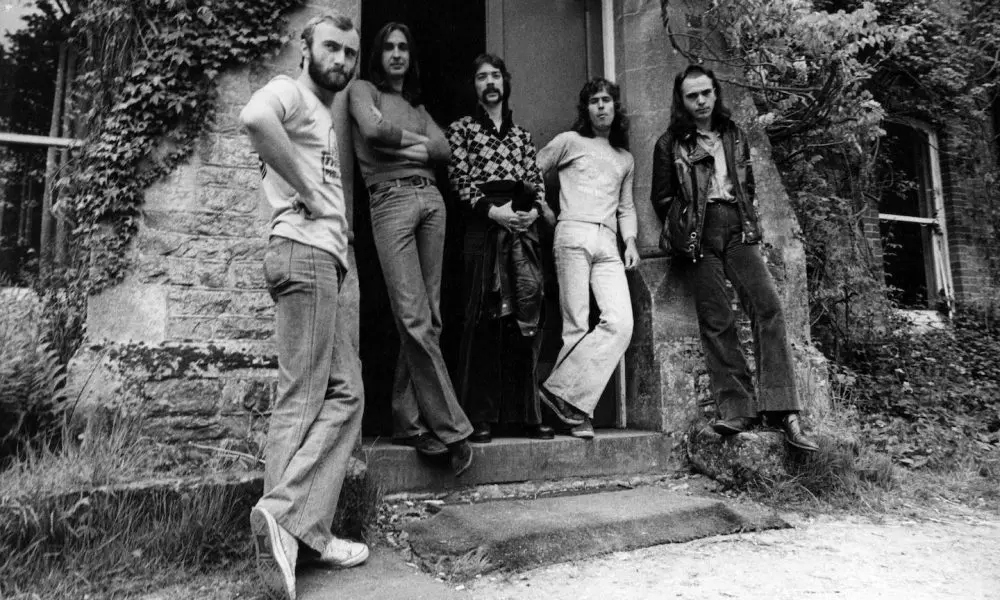 An extensive collection of recordings for the BBC by Genesis is to be released on March 3. BBC Broadcasts has been curated by the storied band's Tony Banks and longtime Genesis engineer and producer Nick Davis.
Shop the best of Genesis' discography on vinyl and more.
The set will be available as a 53-track 5-CD set and 24-track triple LP, marking the first time all of these tracks have been released on vinyl and the first time that a majority of the tracks from the band's famed 1987 Wembley show have been made available in an audio only format. All formats can be pre-ordered now.
The new sets represent the best of Genesis' BBC recordings captured between 1970 and 1998. It includes contributions from all three of the group's lead vocalists, Peter Gabriel, Phil Collins, and Ray Wilson. The package contains notes by author Michael Hann and a 40-page booklet, and features such durable favorites as "Home By The Sea," "Mama," "Duchess," "Carpet Crawlers," "No Son Of Mine," "Turn It On Again," and many more.
Only a handful of these tracks have previously officially available, making BBC Broadcasts both a highly desirable collector's release and an alternative hits compilation. It goes from the band's early days and appearances on Night Ride and John Peel's broadcasts, going on to encompass both of the group's Knebworth performances, in 1978 and 1992. It also features their fondly-remembered 1980n show at London's Lyceum, and their triumphant run of sellout shows at Wembley in 1987.
This treasure trove of material by one of the most popular bands in rock history is rounded out by material from the NEC in 1998 and sessions at London's Paris Theatre and for the Nightride show in the early 1970s. Also included is the much sought-after encore version of "Watcher Of The Skies," as performed at the Empire Pool, Wembley in 1975.
The release of BBC Broadcasts comes just after a year after the first anniversary of the completion of Genesis' global, sold-out The Last Domino? Tour which concluded with three nights at London's O2 Arena on March 22, 2022. The band's album sales stand at an estimated 100 million albums worldwide.
Pre-order BBC Broadcasts.