George Strait Almost Breaks His Own Attendance Record At RodeoHouston
The 'King of Country' played a massive 29-song, two-hours-plus set at the NRG Stadium.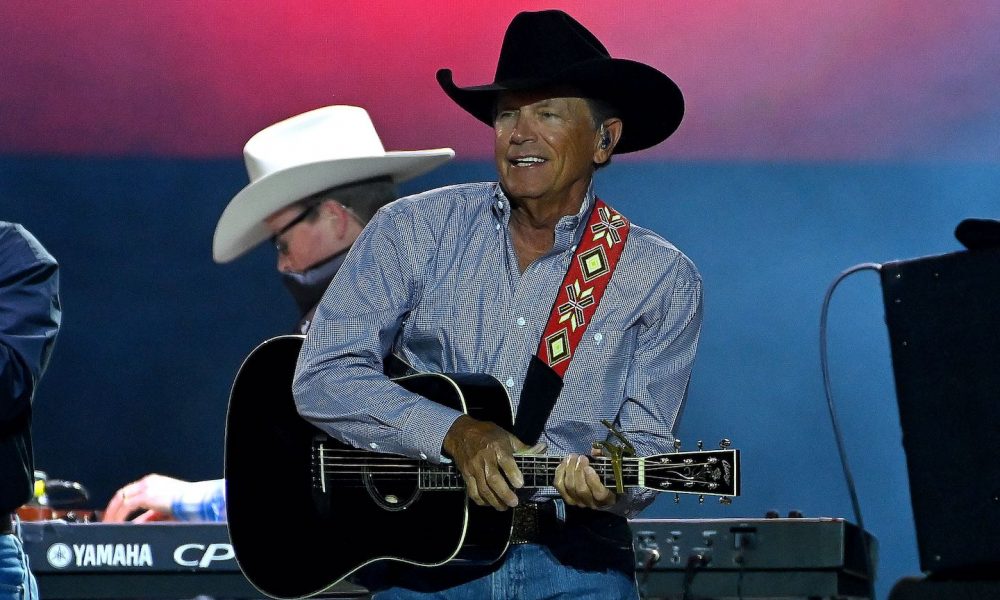 George Strait's performance at RodeoHouston on Sunday (20) saw him come within a few hundred of breaking his own attendance record for the event.
Playing a massive 29-song, two-hours-plus set at the NRG Stadium gathering also known as Houston Rodeo & Livestock Show 2022, he drew a crowd reported at 79,452. This was only some 650 less than the record he set there in 2019 of 80,108 fans. Just as remarkably, the 2022 concert was his 31st appearance at the show, which is another record.
Strait's opening guest at this year's RodeoHouston was Ashley McBryde, who sang material from her own catalog such as "A Little Dive Bar in Dahlonega," "Never Wanted to Be That Girl," and "Whiskey + Country Music." She also included a cover of the Allman Brothers Band's "Midnight Rider."
Pete Vonder Haar, reviewing the show in Houston Press, wrote that Strait was "clad as unassumingly as ever: jeans, button down shirt, boots, and black cowboy hat, representing that bygone era before interchangeable ball cap country took over radio."
Ocean Front Property (Edit)
Strait began his set with "Heartland," from the Pure Country soundtrack, and included such career-shaping hits as "Ocean Front Property," "Amarillo By Morning," and "The Chair." There were versions of fellow Texans Bruce Robison's "Wrapped" and Waylon Jennings' "Waymore Blues."
A four-song encore included a cover of Tom Petty's "You Wreck Me" as well as crowd-pleasers in the Lone Star State in "All My Ex's Live In Texas" and "Take Me To Texas," before an equally appropriate closer in "The Cowboy Rides Away."
Joey Guerra in the Houston Chronicle reported that during a spoken section, the "King of Country" told his adoring audience: "I don't know how many more years I've got left to do this. I do want you to know, though, that when I do walk off this stage for the last time, I'll still hear your screams and cheers in my mind."
Listen to George Strait's 60 #1 Hits playlist on Spotify.