How To Watch 'jeen-yuhs,' The Netflix Documentary On Kanye West
Part one is set to premiere tomorrow, February 16, on Netflix.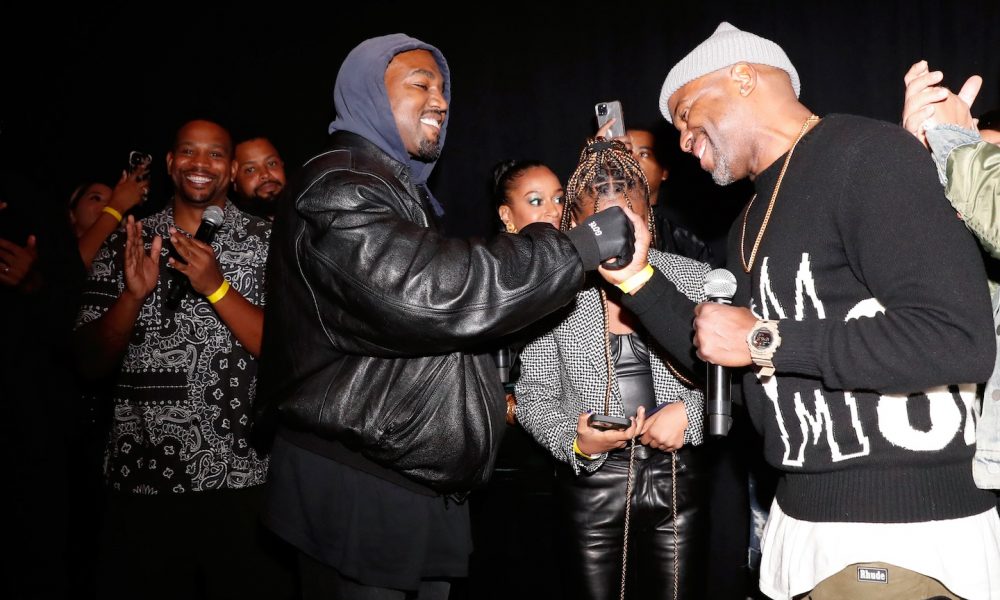 jeen-yuhs, the highly anticipated documentary focused on the career of Kanye West, is set to premiere on Netflix tomorrow. The news was first revealed in September of 2021, and the film premiered at the virtual Sundance Film Festival in January. Now, the film's first of three parts is set to premiere tomorrow, February 16. Here's how to watch jeen-yuhs.
jeen-yuhs: A Kanye Trilogy | Official Trailer | Netflix
What time does it air on Netflix?
Though an exact time has yet to be revealed, Netflix original TV shows and movies are typically released globally at 12:00 a.m. Pacific Time. It has been confirmed, though, that Act 1 is debuting February 16 and the next two acts are scheduled to premiere in consecutive weeks (February 23 and March 2, respectively).
Subscription Details
Netflix offers a variety of plans to meet individual needs. The plan viewers choose will determine the video quality and the number of screens available to watch Netflix on at the same time.
With all of Netflix's plans, users can watch unlimited TV shows and movies, and play mobile games.
The prices apply to new members and will gradually take effect for all current members. The Basic Plan costs $9.99 per month, can be watched on one screen, and downloaded onto one phone or tablet. The Standard Plan costs $15.49 per moth, can be watched on two screens, and can be downloaded onto two phones or tablets. The Premium package costs $19.99 per month, can be streamed on four screens, and download items onto four different phones or tablets.
What to expect
The directors of jeen-yuhs: A Kanye Trilogy, analyzed footage include the genesis behind the video for West's 2003 debut single "Through the Wire" — Coodie and Chike's first joint project — as well as their impressions of the future superstar then and now. West was a kid coming in for haircuts at a local Chicago barbershop when Coodie met him.
Chike positions the documentary as a "whole history lesson of music. We're crossing generations in three films. At the end, Kanye is collaborating with artists that were babies. But the crazy part is that Kanye's a throughline; still as relevant at the end as he in the beginning because his music passes the test of time."
An official synopsis for the documentary reads: "Filmed over two decades, Jeen-yuhs is an intimate and revealing portrait of Kanye's experience, showcasing both his formative days trying to break through and his life today as a global brand and artist."