Best Mellotron Songs: 30 Great Uses Of The Singular Instrument
A celebration of some of the finest songs that utilize this dynamic keyboard's otherworldly magic.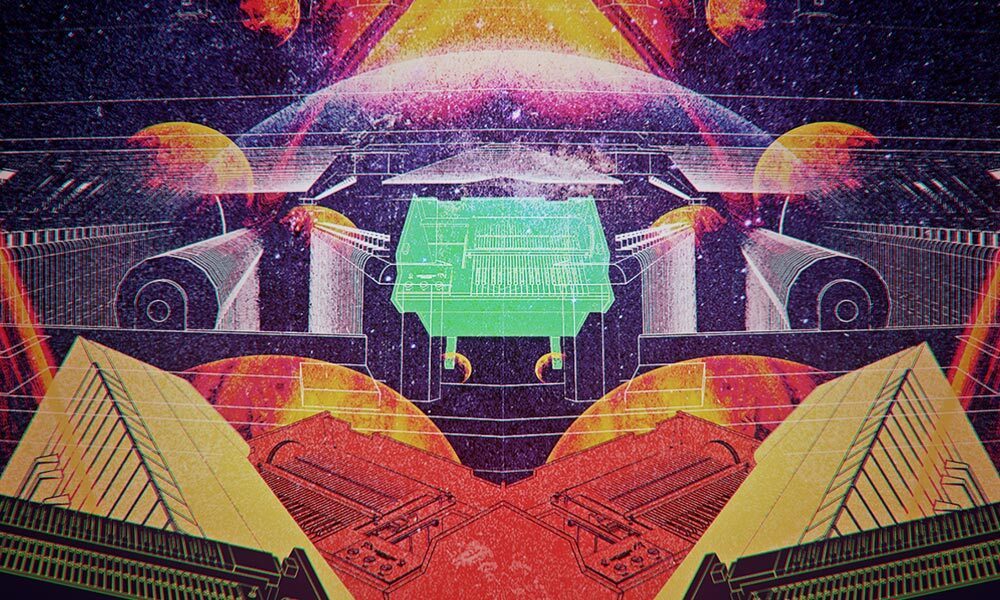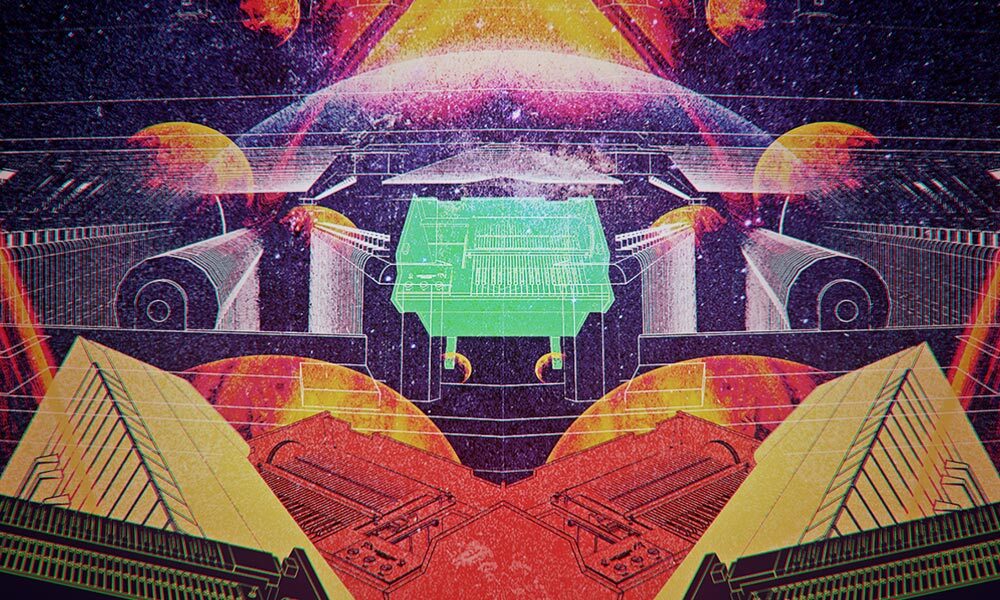 A singular, organ-like keyboard, the Mellotron employed the same concept as modern samplers, except that it generated sounds using analog samples recorded on audiotape rather than digital samples. The earliest ones were manufactured in Birmingham in the early 60s, so it seems appropriate that The Moody Blues – who had their start in the same city – played a key role in popularizing the instrument. Yet – as our list of the 30 Best Mellotron tracks reveals below – artists like The Beatles, The Rolling Stones, Tangerine Dream, XTC, and many more have followed their lead and showcased this dynamic keyboard's otherworldly magic on a host of groundbreaking records.
Think we've missed one of the best songs using a Mellotron? Let us know in the comments below.
The Moody Blues: The Voyage
The Beatles famously added a melancholic Mellotron refrain to "Strawberry Fields Forever," but only after The Moody Blues' keyboardist Mike Pinder introduced John Lennon to the instrument's myriad possibilities. Pinder's personal use of the Mellotron also enhanced key late 60s Moodies' titles such as Days Of Future Passed and 1969's On The Threshold Of A Dream, which concluded with the innovative symphonic rock suite "Have You Heard"/"The Voyage."
Genesis: Dancing With The Moonlit Knight
A Top 10 hit in the UK and a sizable breakthrough in the US, Genesis' fifth studio album, 1973's Selling England By The Pound opened with the shape-shifting "Dancing With The Moonlit Knight." Initially nostalgic and wistful, the song built into a hard-edged rocker which slashed and burned its way through eight minutes, offering guitarist Steve Hackett ample opportunity to display his virtuosity and for keyboardist Tony Banks to deploy the Mellotron's woodwind and choral functions to devastating effect.
Uriah Heep: Come Away Melinda
Penned by Fred Hellerman and Fran Minkoff, durable anti-war paean "Come Away Melinda" was first recorded by Harry Belafonte in 1963 and it's since passed through the hands of artists as diverse as Bobbie Gentry, UFO, and Tim Rose. Veteran UK rockers Uriah Heep also took a surprisingly ethereal tilt at the song for their first album, 1970's…Very 'Eavy… Very 'Umble, with sessioneer Colin Wood's eerie Mellotron framing the band's haunting, proto-goth reading of the song.
Come Away Melinda (Official Audio)
Camel: Never Let Go
When it came to evoking atmosphere and ambience, the Mellotron was most prog-rock outfit's go-to bit of kit during the 1960s and 70s. However, because they had a glaring tendency to go out of tune, few bands dared to use the instrument for solos. Not so stalwart UK outfit Camel, whose skillful keyboardist Peter Bardens devised a breathtakingly dextrous Mellotron solo as the centerpiece of "Never Let Go": the rousing, standout track from the band's self-titled 1973 debut and a constant in their live set to this day.
Never Let Go (Live At Hammersmith Odeon)
The Moody Blues: Beyond
An obvious stand-out from The Moody Blues' To Our Children's Children, the economic, three-minute "Beyond" was an urgent, driving instrumental punctuated by the ominous, deep space rumblings of Mike Pinder's Mellotron. A true Mellotron wizard, the Moodies' pioneering keyboardist was quick to realize the extra dimension the instrument gave his band. "[The Mellotron] enabled us to venture further afield than we could if we stayed with regular instruments," he told Goldmine in 2009. "The fact we could carry 30 guys playing violin around with us in a box was great."
Barclay James Harvest: Mockingbird (live 1974)
An essential component of any self-respecting Barclay James Harvest live set, "Mockingbird" was an opulent ballad that also graced the Lancashire prog-rock outfit's second album, Once Again. Enhanced by a full orchestra in the studio, the song also benefited from Stuart Wolstenholme's intricate Mellotron textures, with the brass motifs reflecting the keyboardist's passion for Love's Forever Changes.
Mockingbird (1974 Live Version)
Strawbs: The Life Auction
Strawbs' roots are traceable back to the British folk scene of the early-to-mid-'60s, yet – after a brief detour into hard rock with Bursting at the Seams – they morphed into a highly credible progressive rock outfit by the mid-'70s. Hero & Heroine and Ghosts, the two albums they cut for A&M during this period, remain mandatory purchases for self-respecting prog fans and skillful keyboardist John Hawken played a key role in the creation of both titles. A highlight of Ghosts, "The Life Auction" is a gripping two-part suite over which Hawken's Mellotron hovers like the ghostliest of presences.
Rick Wakeman: Catherine Howard
Synonymous with progressive rock at its most opulent, English keyboard wizard Rick Wakeman is arguably best known for his work with Yes, though he demonstrated his Mellotron prowess as early as 1969 when he played the instrument on David Bowie's breakthrough hit, "Space Oddity." After joining Yes in 1971, Wakeman began a concurrent solo career in 1973 with The Six Wives Of Henry VII. It was a daring concept album, including the ambitious "Catherine Howard" wherein Wakeman's Mellotron went head to head with harpsichord, Moog synthesizer, and acoustic piano.
Yes: And You & I
Close to the Edge, Yes' fifth album from 1972 is widely regarded as a creative tour de force, and its 10-minute centerpiece, "And You & I" offered the entire band the chance to demonstrate their dazzling virtuosity. A complex, yet passionate suite-like piece in four movements, its slowest second section (subtitled "Eclipse") was dominated by Rick Wakeman's swooping Mellotron and further accentuated by Steve Howe's atypically heavy, distorted guitar.
Tangerine Dream: Phaedra
One of the landmark electronic music records, Tangerine Dream's Phaedra was an album of firsts. Released in February 1974, it was the Berlin trio's debut for Richard Branson's emerging Virgin Records imprint and their breakthrough UK Top 20 success. Significantly, it was also one of the earliest records to feature sequencers, with the band's newly-acquired Moog dueling gamely with Edgar Froese's glacial Mellotron on the album's amorphous, 17-minute titular track.
Phaedra (Remastered 2018)
Traffic: Hole In My Shoe
Penned by guitarist Dave Mason, Traffic's second single, "Hole In My Shoe" was reputedly hated by his bandmates, yet it shot to No. 2 in the UK charts and proved a sizable global hit. Accentuated by sitars and memorable Mellotron-generated flute motifs, the song's wonderfully trippy lyric ("I looked to the sky, where an elephant's eye was looking at me from a bubblegum tree") chimed with the zeitgeist during 1967's Summer Of Love, yet decades later, "Hole In My Shoe" remains a glorious slice of whimsical, Syd Barrett-esque pop.
Genesis: Eleventh Earl Of Mar
The epic opening track from Genesis' eighth album, 1976's Wind & Wuthering, "Eleventh Earl Of Mar" told the story of John Erskine, a Scottish Jacobite who supported the restoration of the House of Stuarts to the British throne during the 17th and 18th Centuries. The song's weighty subject matter was well-matched by its complex – if energetic – mix of time signatures, with Tony Banks' Mellotron responsible for the sweeping strings which perfectly framed the track's pastoral middle section.
Spring: The Prisoner (Eight By Ten)
Oft-forgotten Leicester prog-rock outfit Spring featured future Dire Straits drummer Pick Withers and recorded just one self-titled album for RCA in 1971. It remains a must-have for all Mellotron fans, as the instrument played a key role in all of its eight tracks. Framed by sweeping, Mellotron-generated strings, the lush "The Prisoner (Eight By Ten)" was arguably Spring's apogee, but the whole record was pleasantly accessible and it still sounds good enough to satisfy any open-minded rock fan panning for gold.
The Prisoner (Eight By Ten)
Steve Hackett: Shadow Of The Hierophant
Steve Hackett recorded his first solo set, 1975's Voyage Of The Acolyte, while he was still in Genesis and the sessions featured contributions from his band-mates, Phil Collins and Mike Rutherford. The latter also co-wrote the album's epic closing track, "Shadow Of The Hierophant": a remarkable, 11-minute suite during which haunting, Mellotron-generated strings contrasted beautifully with guest vocalist Sally Oldfield's emotive keening.
The Rolling Stones: 2,000 Light Years From Home
The Rolling Stones' lone foray into full-blown psychedelia, 1967's Their Satanic Majesties Request had a lengthy and difficult gestation and it continues to divide fans and media alike. However, even its harshest critics would have to concede it bequeathed a clutch of classic tracks, courtesy of "She's A Rainbow," "Citadel," and the infinitely spooky, proto-space rock workout, "2,000 Light Years From Home": all of which are significantly elevated by Brian Jones' mercurial Mellotron wizardry.
2000 Light Years From Home (Stereo / Remastered)
Strawbs: New World
Written by frontman Dave Cousins, Strawbs' "New World" was very much a companion piece to "The Hangman & The Papist" from the band's previous album, From The Witchwood, in that it drew its subject matter from the Troubles in Northern Ireland – a subject which rarely fell from the headlines during the early 1970s. A terse, impassioned protest song, "New World" was a highlight of 1972's Grave New World but it was Blue Weaver's inspired Mellotron parts (fanfare blasts of brass and swirling strings) which took the song to another level altogether.
Beggars Opera: Time Machine
Formed in Glasgow in 1969, Scottish prog-rock outfit Beggars Opera were co-founded by vocalist Martin Griffiths and guitarist (and future Iggy Pop collaborator) Ricky Gardiner. They debuted with the complex, symphonic rock of Act One, but changed course for 1971's art rock-influenced Waters Of Change. Undeniably a highlight of the latter, the trippy, Crazy World Of Arthur Brown-esque "Time Machine" found Virginia Scott's Mellotron swirling ominously behind the organ and Gardiner's wah-wah-driven guitars.
Gentle Giant: Wreck
Adventurous Portsmouth prog outfit Gentle Giant tasted Top 10 success in their initial incarnation as Simon Dupree & The Big Sound, whose signature psych-pop hit, "Kites" (1967) featured a Mellotron. They also made judicious use of the instrument in their new incarnation on 1972's Tony Visconti-helmed Acquiring The Taste, which included "Wreck": a fascinating heavy rock/sea shanty hybrid embroidered by Kerry Minnear's medieval-styled woodwind motifs.
Greenslade: Feathered Friends
The keyboardist in the first incarnation of critically-acclaimed UK prog outfit Colosseum, Dave Greenslade struck out on his own when the group split late in 1971. His new charges, Greenslade, were still recognizably progressive, but their sound featured more blues and jazz inflections than most of their contemporaries. However, as "Drowning Man" and especially "Feathered Friends" from their self-titled 1973 debut revealed, Dave Greenslade retained a soft spot for the Mellotron.
Feathered Friends [2018 Remaster]
Arthur Brown's Kingdom Come: The Hymn
Perhaps unfairly, Arthur Brown's million-selling signature hit "Fire" has since defined his oeuvre. However, many of the records he fashioned with The Crazy World Of Arthur Brown and subsequent outfit, Arthur Brown's Kingdom Come, are worthy of reassessment. Brown's team added a Mellotron to their arsenal for their second album, 1972's Kingdom Come, and the instrument makes its presence felt on "The Hymn," most notably during the song's second half which is caressed by soothing, Mellotron-generated strings.
Arthur Brown kingdom come - The Hymn
Focus: Le Clochard
Featuring the precociously talented guitarist Jan Akkerman, Dutch progressive outfit Focus scored an international hit with the driving, Deep Purple-esque hard rock of 1973's "Hocus Pocus" and they're still renowned for overblown epics such as the classically-inspired, 23-minute "Eruption." They had another side, though, and tracks such as Akkerman's "Le Clochard" (a highly emotive classical guitar workout assisted by Thijs van Leer's Mellotron strings) showed they could do subtlety just as well as they did sonic excess.
David Bowie: Space Oddity
Providing David Bowie with his commercial breakthrough in 1969 and a belated UK No. 1 in 1975, "Space Oddity" now seems part of rock's firmament. However, Bowie's devastating, Stanley Kubrick-inspired sci-fi epic wouldn't sound the way it does if it wasn't for its moody and magnificent Mellotron part which perfectly reflected the tragedy of the missing-in-action Major Tom. An epic result, bearing in mind that it was laid down in barely 20 minutes of studio time by the then-unknown session man Rick Wakeman.
David Bowie – Space Oddity (Official Video)
Genesis: Firth Of Fifth
Steve Hackett's sublime guitar solo is usually singled out for praise when it comes to Selling England By The Pound's "Firth Of Fifth." However, this 10-minute epic was a superb ensemble performance which also granted keyboard maestro Tony Banks numerous opportunities to shine. He took them in style too, supplying the song's tumbling, neo-classical piano intro and weighing in with the spectacular Mellotron strings which underpinned Hackett's solo.
Barclay James Harvest: Poor Man's Moody Blues
It's well documented that The Moody Blues' Justin Hayward was less than enamored by Barclay James Harvest's "Poor Man's Moody Blues" and even four decades of hindsight can't erase the fact it resembles the Moodies' signature hit, "Nights In White Satin." The song was actually inspired by a journalist's withering comment that BJH were "a poor man's Moody Blues," but regardless of the backstory, the song was a highlight of 1977's Gone To Earth and featured some stellar Mellotron work from Stuart Wolstenholme.
The Moody Blues: Watching & Waiting
Though 1969's To Our Children's Children was a great success (peaking at No 2 and going gold in the UK), the album's spin-off single, "Waiting & Watching" failed to chart. With hindsight, its failure seems inexplicable, as the song was a classy, melancholy-riven ballad topped off with one of Justin Hayward's most affecting vocals and yet more killer Mellotron from resident keyboard wizard Mike Pinder.
Genesis: Watcher Of The Skies
Genesis chose "Watcher Of The Skies" to open both their 1972 studio set Foxtrot and the following year's Genesis Live, and it wasn't hard to hear why. Much of the credit for that should go to Tony Banks' Mellotron, which dominated the song's intro, with the instrument's brass and violin sounds played through a Leslie speaker, creating a dramatic, scene-setting fanfare which, as the keyboardist later told Classic Rock, was "designed to conjure up an impression of incredible size."
XTC: Beating Of Hearts
XTC made two career-altering decisions before recording their sixth album, Mummer, in 1983. Firstly, they stopped playing live and became a full-time studio band, and secondly, they acquired a Mellotron, which shaped several of Mummer's best tracks such as "Deliver Us From The Elements" and the "Kashmir"-esque "Beating Of Hearts." XTC then featured the instrument on all their subsequent albums except for 1986's Skylarking, for which they used producer Todd Rundgren's Chamberlin, though they reputedly had to rid it of a nest of mice first.
Beating Of Hearts (2001 Remaster)
OMD: Joan Of Arc
Keen to further explore the choral sounds they'd generated through tape splicing for their Top 10 hit "Souvenir," OMD purchased a Mellotron, greatly enhancing their palette of sounds when they made their highly acclaimed third album, 1981's Architecture & Morality. The instrument duly played a significant part in the textural melodies of both "Joan Of Arc" and its sister hit "Joan Of Arc (Maid Of Orleans)." In fact, as OMD's Paul Humphreys told uDiscover Music in 2019, "there isn't one song on [that album] that isn't laden with Mellotron."
IQ: From The Outside In
Among a "new wave" of progressive rock bands breaking through during the 1980s, UK outfit IQ have retained a large cult following and remain active in 2020. They have frequently explored the Mellotron and its myriad possibilities along the way, and they returned to the instrument on 2014's The Road Of Bones, enhancing the dark, Porcupine Tree-esque "From The Outside In" with soaring Mellotron strings.
IQ - The Road Of Bones - From The Outside In
King Crimson: The Court Of The Crimson King
The stately "Court Of The Crimson King" pulled the curtain down on King Crimson's 1969 debut, In The Court Of The Crimson King: a startling record absorbing elements of rock, blues, jazz and classical music now widely regarded as a prog rock masterpiece. With personnel including guitarist Robert Fripp and bassist/future Emerson, Lake & Palmer mainstay Greg Lake, Crimson had talent to burn, though "Court Of The Crimson King" was primarily a showcase for multi-instrumentalist Ian McDonald, whose glorious Mellotron part evoked a string section and tugged incessantly at the heartstrings.
In the Court of the Crimson King (Abridged)
The Beatles: Strawberry Fields Forever
John Lennon's famously nostalgic reflection of his childhood in post-war Liverpool, "Strawberry Fields Forever" began with a melancholic flute sound generated by his band's newly-acquired Mellotron and it's the most instantly recognizable Mellotron motif here. "I remember when The Beatles first brought in the Mellotron," engineer Jerry Boys later recalled in Mark Lewisohn's Complete Beatles Recording Sessions. "It was made mostly for producing sound effects, but it also had flutes, brass, and string sounds on it. The Beatles used it in a way nobody had ever thought of."
Strawberry Fields Forever (Remastered 2009)