Howard Johnson, Tuba Virtuoso & Collaborator With The Band, Taj Mahal, Dies At 79
Arguably the best-known tuba player in contemporary jazz, Johnson also played with Gil Evans, Archie Shepp and many more.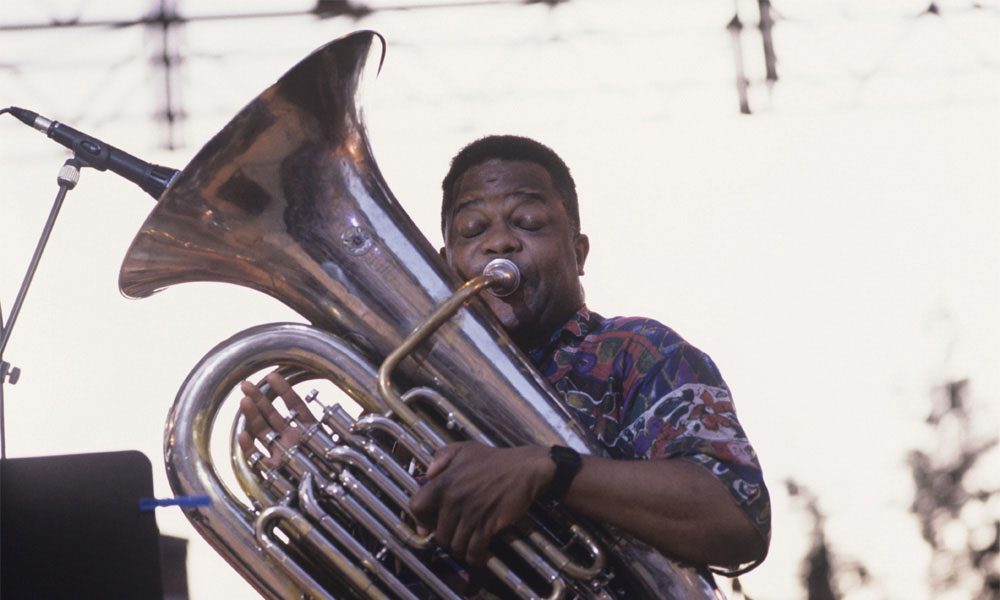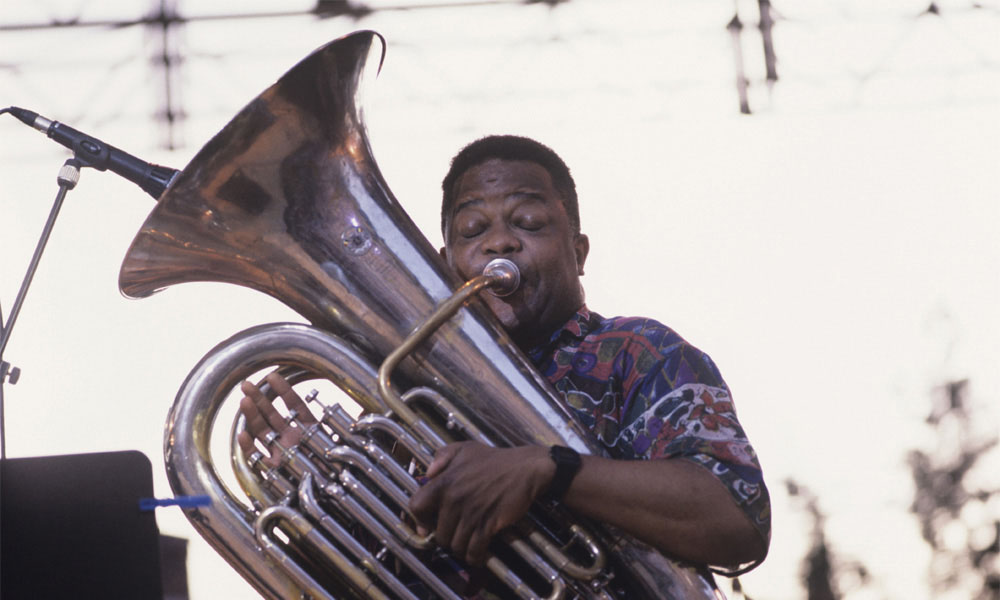 Howard Johnson, arguably the best-known tuba player in contemporary jazz for the past several decades, died this morning, January 11, following a long, unspecified illness.
His death, at age 79, was confirmed on Facebook by Nancy Olewine, who described herself as Johnson's "beloved partner of many years." A location was not noted.
Her statement read, "I am deeply saddened to announce that Howard Johnson, my beloved partner of many years, passed away the morning of January 11th after a long illness. Plans for a memorial service will be announced in the near future.
"During his remarkable life, Howard dedicated himself to creating a distinctive jazz legacy, and to advancing the stature and versatility of his signature instrument, the tuba. It is his wish that—in lieu of flowers or other tributes—memorial donations be made to benefit The Howard Johnson Tuba Jazz Program Fund at Penn State, an endowment which will provide a residency program for low brass musicians and baritone sax."
Born in Montgomery, Alabama, on August 7, 1941, and established as of the top tuba soloists since the early 1960s, Johnson was a versatile player who not only played tuba and baritone but other reeds and cornet. He moved to New York in 1963, where he worked with Charles Mingus (1964-1966), Hank Crawford, and Archie Shepp.
In 1966, Johnson started a 20-year off-and-on association with Gil Evans and, in the late '70s, he formed a different tuba band called Gravity that, in 1996, finally had the opportunity to record (plus play at the Monterey Jazz Festival). Gravity recorded three albums for Verve Records; the first Arrival, was a tribute to Pharoah Sanders.
Johnson also recorded with Crawford (1983-1984), Jack DeJohnette's Special Edition, Jimmy Heath, Bob Moses, George Gruntz's Concert Jazz Band, and frequently with Evans' orchestra, among others. His credits also include contributions to Muddy Waters' The Muddy Waters Woodstock Album from 1975 and John Lennon and Yoko Ono's Double Fantasy.
In addition to Johnson's work in the jazz field, he was in demand with numerous rock, R&B and pop artists, among them The Band (1972's Rock of Ages album) and Taj Mahal, on the blues man's self-titled 1968 LP and 1972's The Real Thing. On the latter, recorded live at Fillmore East in 1971, Johnson led a lineup that consisted of four tuba players in total.
Additionally, during the 1970s, Johnson was the live band conductor of the Saturday Night Live Band; he can be seen in several musical numbers, including playing bass saxophone in the 'King Tut' sketch.
Listen to Howard Johnson's Gravity albums on Verve Records here.