'Vinyl Series Volume Three' Digs Deeper Into Island's Illustrious History
It's the latest of the compilations curated by founder Chris Blackwell, evoking his and the label's unique history.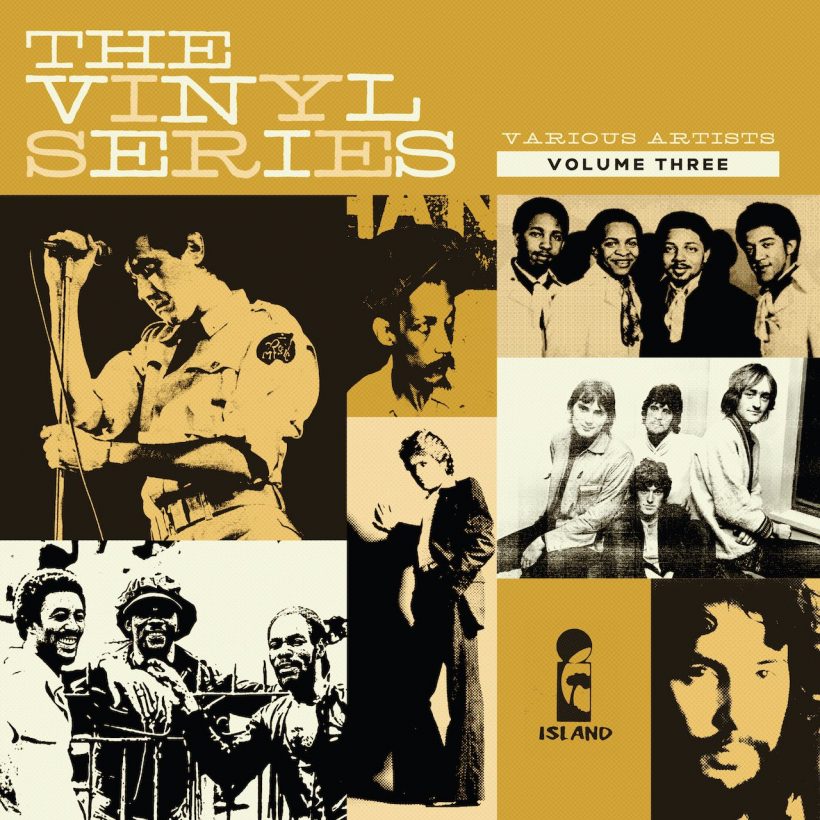 The third volume in Island Records' The Vinyl Series will be released by the celebrated label with UMe on October 29. It's the latest of the compilations curated by founder Chris Blackwell, in which he hand-picks tracks that evoke his and the label's unique history.
The new release is an 18-track double LP featuring some of Island's key releases of the late 1960s and early 70s. Volume One celebrated the label's pivotal songs of the 1962-69 period, while this summer's Volume Two reviewed the 1969-73 era. The new addition to the series will further explore the genre-crossing sense of adventure that was a cornerstone of Island's emergence.
"The counterculture, which came to full force in 1967, had coincided with Island's launch as a label," writes Blackwell in the liner notes for Volume Three. "Most of the acts we started off with remained with Island…to many of us, there didn't seem to be much change." Volume Three also features track-by-track essays by author and longtime Island historian Chis Salewicz.
Folk and acoustic-based tracks include Nick Drake's "Way to Blue," from his first album Five Leaves Left, and Sandy Denny's "Late November," first heard on a 1971 label sampler. Cat Stevens, who "continued to be Island's biggest seller," as Blackwell writes, is represented by the 1971 hit "Morning Has Broken," his adaptation of a Christian hymn.
Island's breakthrough into the harder rock scene is also recognized, notably with Free, whose title track from the 1970 album Fire and Water opens Volume Three. Blackwell writes of Free: "Incredibly young, but in many ways wise beyond their years, the four-piece was such a talented group, led at the time I signed them by the 15-year old (!!!) Andy Fraser."
The subsequent success on Island of Bad Company, featuring Free's Paul Rodgers and Simon Kirke, is heard via the title track of their first album, and prog rock supergroup Emerson, Lake and Palmer via 1970's "Lucky Man."
Blackwell goes on: "When I heard the first Roxy Music album, I confess that I wasn't immediately certain of it," but after absorbing the depth of their sound and vision, "I understood that this was a true artistic endeavor, conceived and executed as such." The Vinyl Series: Volume Three includes Roxy's first single "Virginia Plain" and Bryan Ferry's solo cover of "The In Crowd," as well as key tracks by Traffic, Spooky Tooth, and Sparks. The company's embrace of R&B and funk elements is reflected in tracks by Robert Palmer and the Meters.
Island's inextricable connection to reggae is marked by the inclusion of two tracks from the soundtrack of 1972's The Harder They Come, "Johnny Too Bad" by the Slickers and Jimmy Cliff"s "You Can Get It If You Really Want." Other highlights from the label's achievements in bringing reggae to a worldwide audience include songs by Toots and the Maytals, Zap Pow, and dub star Augustus Pablo. Blackwell observes that he "began to see [reggae] was also starting to be taken up by some of the same audience who were the fanbase for underground rock."
Pre-order The Vinyl Series, Volume 3, or the Volume 1-3 bundle, which are released on October 29.