James Taylor Delights Italian Admirers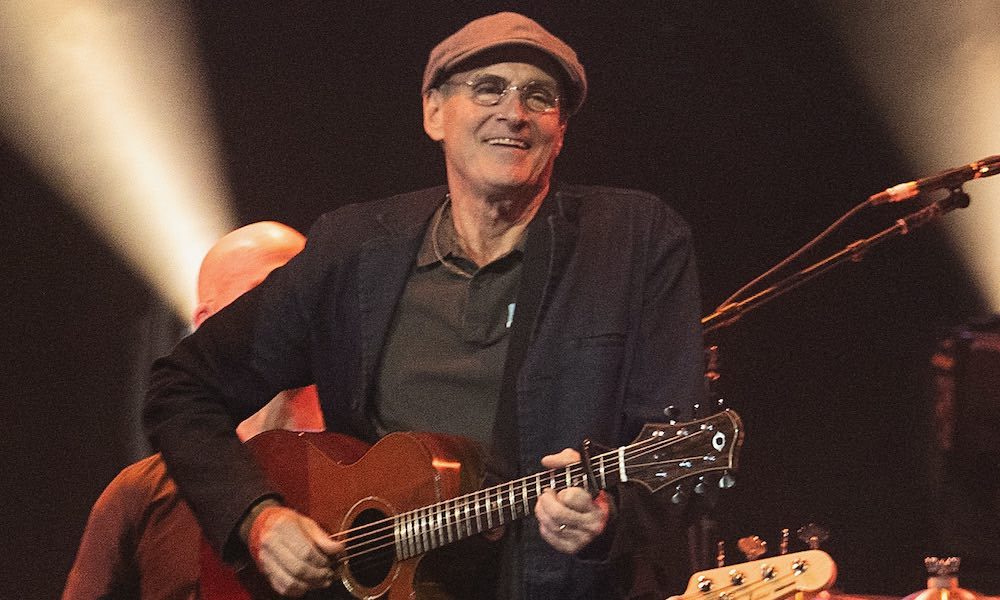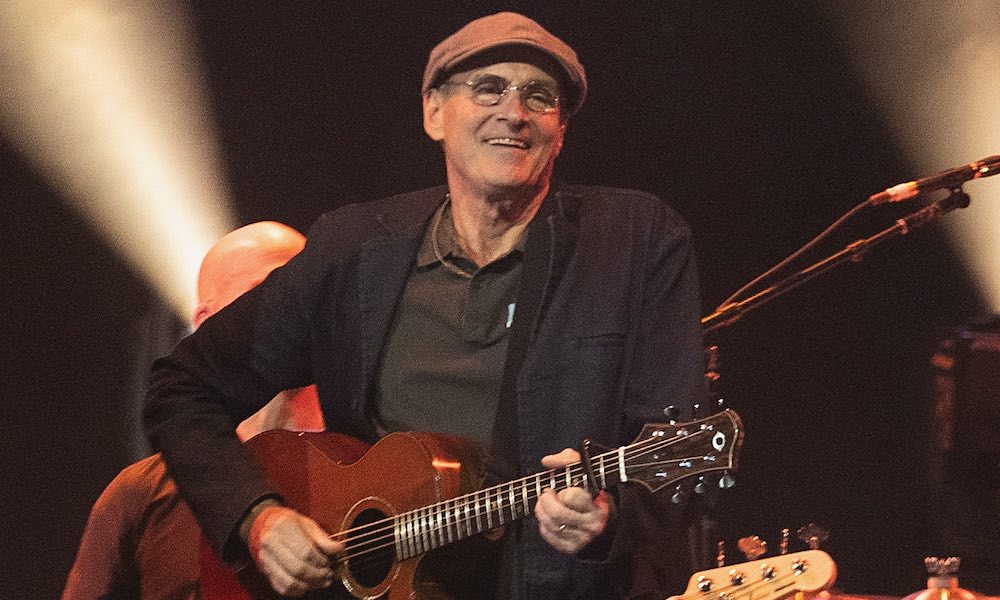 The current tour by James Taylor is giving his legions of admirers in several European countries the chance not just to hear his classic songs in their 2015 vintage, but to get a first listen to fresh material on his eagerly-awaited new album 'Before This World,' due in June.
On Tuesday (21), Taylor and his bespoke band charmed some 1600 lucky souls in the convivial surroundings of the Teatro Obi Hall in Florence, Italy. Here, he immediately visited the role of quintessential confessional singer-songwriter by returning to the very beginning. 'Something In The Way She Moves' was, as he reminded us, the song he played to Paul McCartney and George Harrison that got him signed to Apple Records in London in 1968, and more than four and a half decades later it was as fresh as ever.
For a reviewer lucky enough to have spent time with the new album already, it was delightful to hear several of its selections come to life, starting with the autobiographical, celebratory opener 'Today Today Today.' The first half was stocked with cherished memories from 'Wandering' to 'Everyday' and from 'Carolina In My Mind' to 'Sweet Baby James,' the latter written for his little nephew, when James Sr. was told by brother Alex that the child was to be his namesake.
Taylor never works with anything but a premium band of musicians, all of whom shimmered. Guitarist Michael Landau and keyboardist Larry Goldings' colourful details were supported by the matchless percussion of Steve Gadd and the bass of musical director Jimmy Johnson. Vocalists Kate Markowitz, Andrea Zonn and Arnold McCuller added marvellous depth.
One of the most prized moments was a new one, in the form of 'You and I Again,' a beautiful ballad that may be the most affecting love song Taylor has written for decades. As he sang, accompanied by Zonn on violin, he closed his eyes and, for a second at least, lost himself in the moment. So did we. At 67 years of age, Taylor is still adding fresh chapters to a remarkable songbook.
With extraordinary magnanimity, he remained on stage posing for photos and signing autographs for the entire interval, then stood up as the band returned and simply resumed singing and playing. One doesn't imagine many modern-day pop products doing that. His range of subtle and self-effacing expressions and mannerisms reveal a man who still delights in an audience's warmth, but never takes it for granted.
Setlist surprises included second half revivals of the 'Sweet Baby James' album track 'Lo and Behold' and the later 'Hour That The Morning Comes.' The US pop radio heyday of 'Shower The People' and 'Your Smiling Face' was well served, as the show rolled along with carefree bonhomie until 11.30pm local time, ending on the palpable collective bonhomie of 'You've Got A Friend.'
Paul Sexton
Format:
UK English