Jimi Hendrix Honored In Country Music Hall of Fame R&B Exhibit
Etta James, Little Richard, Ray Charles and other pioneering figures also feature in 'Night Train To Nashville: Music City Rhythm & Blues 1945-1970.'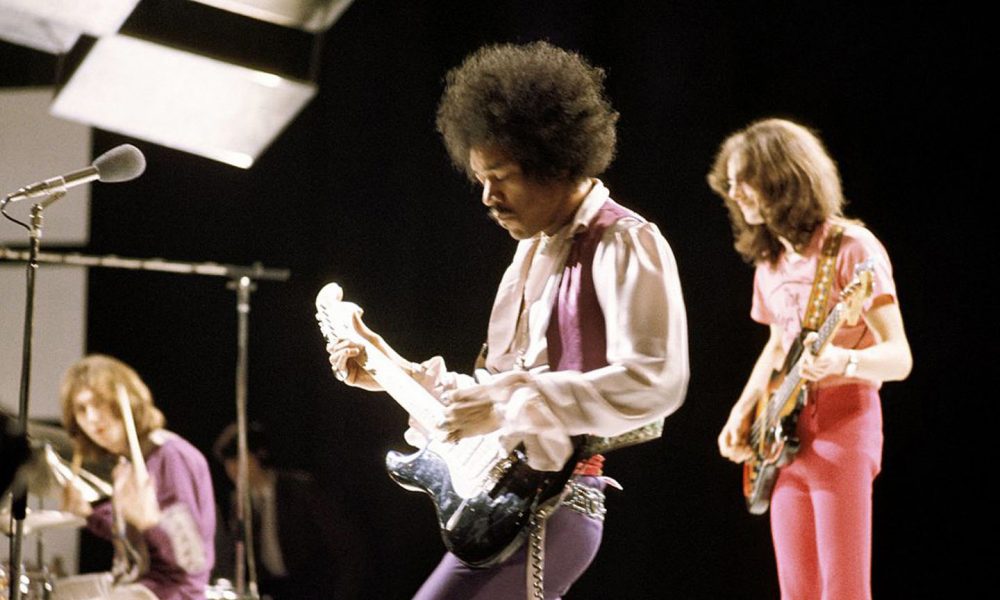 The Country Music Hall of Fame (CMHOF) is honoring the connection between country and R&B music in an online exhibit.
Night Train to Nashville: Music City Rhythm & Blues, 1945-1970 examines the impact of R&B music on Nashville and how it helps define it as Music City. The exhibit begins in the late 1940s and '50s, chronicling the legendary R&B artists who performed in the city, including Jimi Hendrix, Etta James, Little Richard, and Ray Charles, who was inducted into the Country Music Hall of Fame in 2022.
Videos, photos, and audio recordings capture this illustrious time and are rooted in a series of themes exploring the roots of R&B music, famous live music clubs that were on historic Jefferson Street, a hub of Black culture and music, including New Era Club, Club Del Morocco, and Club Baron. Clips from James' live album, Etta James Rocks the House, recorded at New Era Club, and Arthur Gunter's rendition of his self-penned song, "Baby Let's Play House," that he recorded for former Nashville indie blues label, Excello Records, and was later cut and made a hit by Elvis Presley.
"The multimedia exhibit explores the significant story of Nashville's vibrant and pioneering R&B scene and its important role in helping the city to become a world-renowned music center," reads the press release. This is a digitized version of the exhibit of the same name that was on display at the Hall of Fame in 2004 and 2005. It's available for free on the museum's official website.
As the introduction to the online display adds: "During the years when Nashville grew into its title of Music City USA, Black artists such as Little Richard and Jimi Hendrix spent hours of bandstand apprenticeship in Nashvile's Black nightclubs. At the same time, Nashville station WLAC blasted rhythm and blues across half the United States when most radio considered the music taboo, and Black and white musicians made hit records together in Nashville studios, in tacit disregard of segregation. As this online exhibit reveals, their music continues to reverberate through American Culture and Music City to this day."
The exhibit is divided into eight online chapters, starting with City Sounds, which examines the origins of Nashville R&B. There are dedicated chapters on R&B's live, radio and TV scenes, as well as artists, labels, and producers; the connections with country music; R&B's "legacy and lament," and a closing Public Program Archive of videos, interviews, and more. These include panels such as "Sunny" Days: Nashville's Bobby Hebb and the Hebb Family, Jimi Hendrix in Nashville, and Let's Trade a Little: The Country-R&B Connection.
The Country Music Hall Of Fame is adding an in-person component with a conversation between the Hall of Fame and the National Museum of African American Music in Nashville along with performances by R&B artists, the Fairfield Four's Levert Allison, Jimmy Church, Peggy Gaines Walker, Frank Howard, Charles Walker, and others on January 25 at the Hall of Fame's Ford Theater in Nashville.
Listen to the best of Jimi Hendrix on Apple Music and Spotify.