John Lennon 'Song Exploder' Podcast Episode Nominated For 2022 Webby Award
The episode examines the writing and recording of 'God' from the 'John Lennon/Plastic Ono Band' album.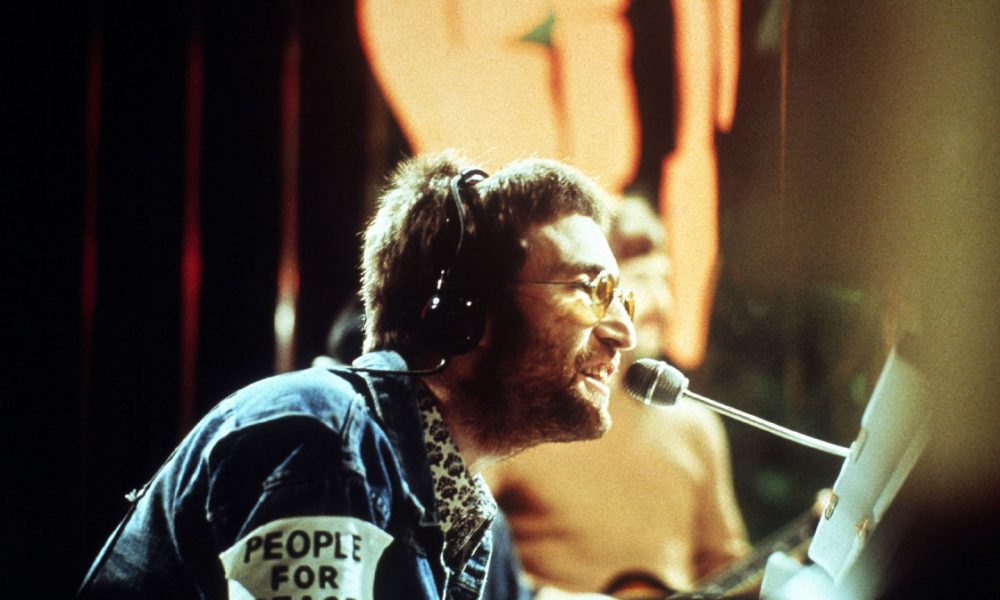 The John Lennon episode of the 'Song Exploder' podcast has been nominated for a Webby Award for Best Arts & Culture Episode of 2022.
Approved by the Lennon estate, the 'Song Exploder' episode is based around the song "God," from Lennon's first solo album, John Lennon/Plastic Ono Band. Presenter Hrishikesh Hirway interviewed bassist Klaus Voormann about his experiences making this track, while the episode also features archival interviews with John Lennon, Ringo Starr, and Billy Preston. The original demo for "God," is also aired during the program, along with outtakes from the recording sessions at Abbey Road studios. The final version of "God" was captured on October 9, 1970 – John Lennon's 30th birthday.
'Song Exploder' is a podcast where musicians take apart their songs, and piece by piece, tell the story of how they were made. Each episode is produced and edited by host and creator Hrishikesh Hirway in Los Angeles. Guests to date have included Fleetwood Mac, Billie Eilish, U2, Metallica, Solange, Lorde, Yo-Yo Ma, The Roots, Bon Iver, and more.
The nominations for the 2022 Webby Awards also include the documentary Bob Marley LEGACY: Rebel Music, which is up for Video: Music, and the mini-series The Get Down: The Influence Of James Brown, which is in the running for Video: Best Writing.
Elsewhere, the lyric video for Marvin Gaye's "What's Going On" has been nominated for Video: Diversity & Inclusion and an animated short for George Harrison's "Isn't It a Pity (Take 27)" is among the selections in the Music Video category. Justin Bieber's "Someday At Christmas" visuals are also up for Video: Weird, while Ne-Yo's "Sexy Love" video has been recognized in the Video: Best Individual Performance category.
Voting for the 2022 Webby Awards is open now and will run until 11:59pm PDT on April 21. The winners of the 2022 Webby Awards will be announced on April 26, with the victorious entries honored at an in-person ceremony held in New York City on May 16.
Listen to the best of John Lennon on Apple Music and Spotify.