Kanye West's 'Late Orchestration' Is Now Available To Stream
The rapper and producer's live LP was recorded at Abbey Road Studios in London in September 2005.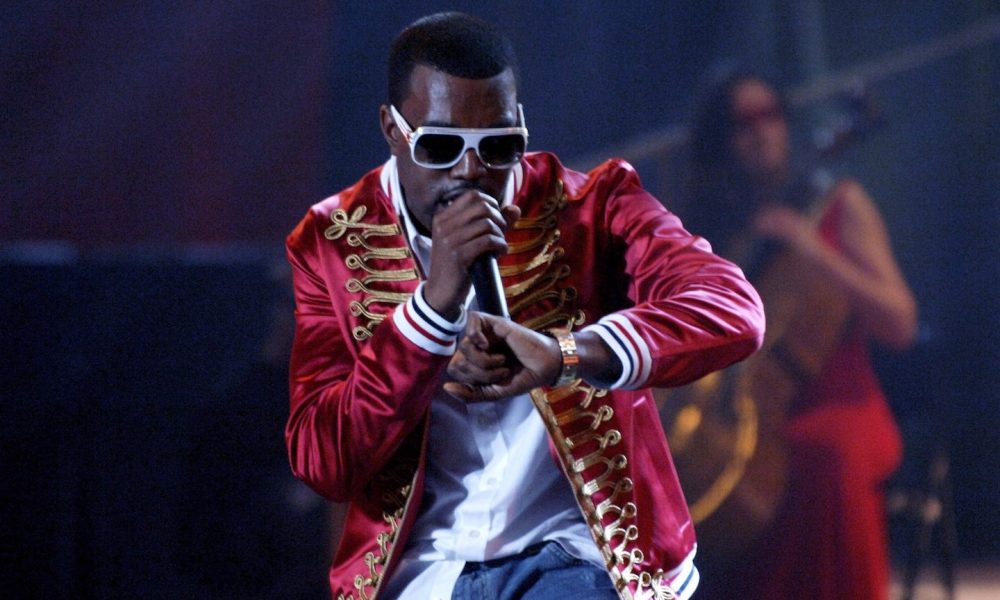 Kanye West's 2006 live album Late Orchestration has finally been made available on streaming platforms in the US.
The rapper and producer's live LP was recorded at Abbey Road Studios in London in September 2005, and features live renditions of tracks from West's first two studio albums, The College Dropout and Late Registration.
Late Orchestration features West working with a 17-piece all-female string orchestra, with artists likeJohn Legend, Lupe Fiasco, and Consequence making guest appearances.
Nearly 16 years on from its original release as a CD and DVD in April 2006, Late Orchestration can be streamed by Kanye fans everywhere.
Last month, Ye announced Donda 2 via his Instagram. According to the post, the new album will be executive produced by Future and get released on February 22.
No other information was released with the post, but the photo on Instagram shows a house on fire, with the album's release date written in text on top of the image. Since then, rumors have circulated of West hosting listening parties in LA.
West recently released a video for "Heaven And Hell," one of the tracks on his 27-track 2021 album Donda.
The video follows figures dressed all in black with their faces covered by black material as they move around a shadowy and gloomy urban environment. Later, a figure presumed to be West appears in the middle of a swirling mass of bodies, which go on to form a slow-moving tornado high above the clouds.
The visuals end with still pictures of what appear to be battle scenes in apocalyptic landscapes. The Yeezy Gap logo is also superimposed over the last few images, highlighting the rapper's new collaboration between his Yeezy clothing brand, high street chain Gap and fashion house Balenciaga.
The "Heaven And Hell" video closely followed a new teaser for the upcoming documentary trilogy jeen-yuhs. The first part of the three-part series will premiere in theaters today before arriving on Netflix a week later.
Following West over the course of 21 years, the doc will show the rap megastar in his early days, trying to break through in the music scene, and later, once he had established himself as a hip-hop icon.